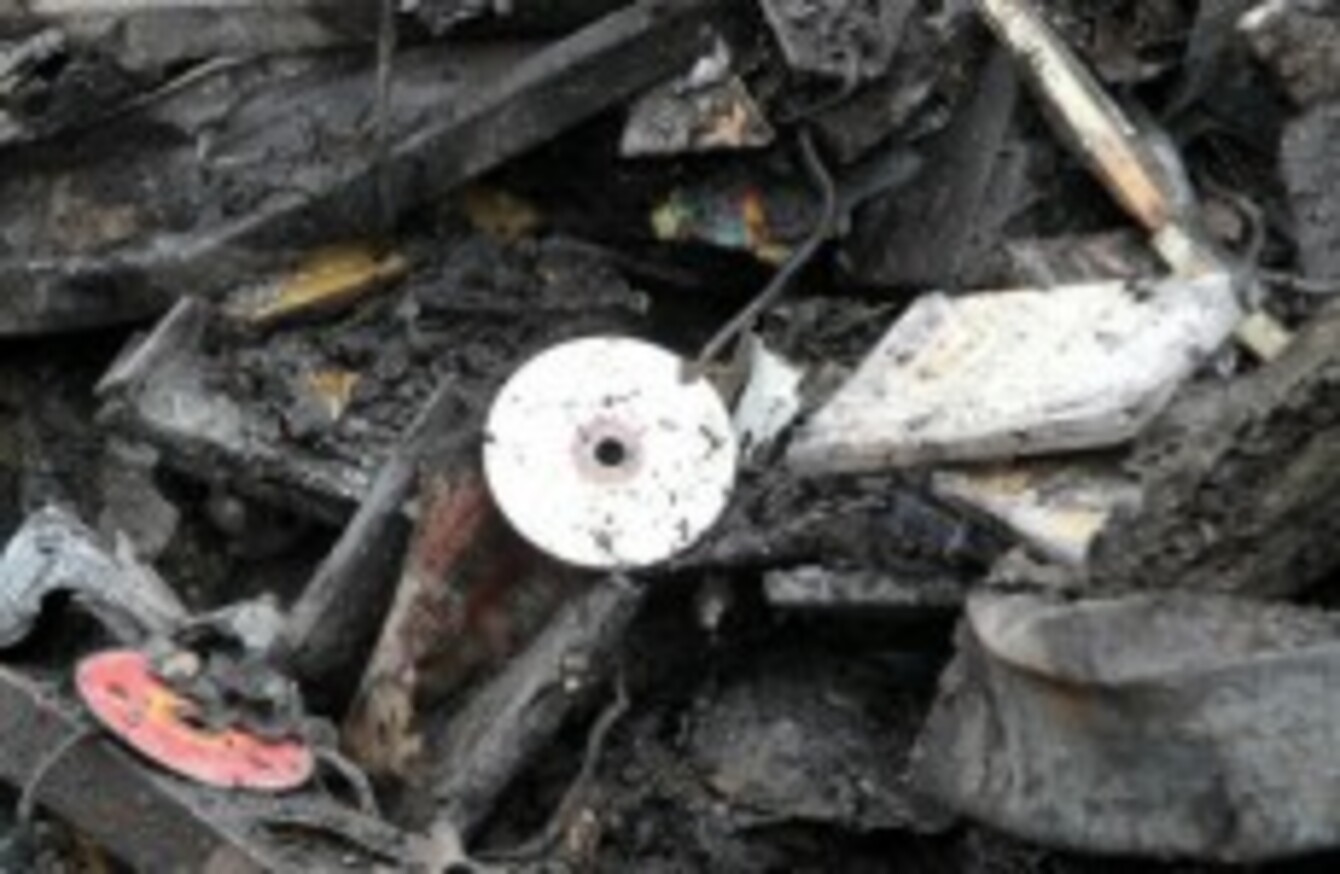 CDs lie among wreckage at the Sony Distribution Centre in Enfield, North London
Image: Lewis Whyld/PA Wire/Press Association Images
CDs lie among wreckage at the Sony Distribution Centre in Enfield, North London
Image: Lewis Whyld/PA Wire/Press Association Images
IT WAS THOUGHT to have been a fire started by rioters – but now it appears that the destruction of the Sony Distribution Centre in North London may have been caused by a professional gang.
The Telegraph reports today that the Sony warehouse in Enfield – which stored amongst its stock thousands of albums belonging to the large independent music distributor PIAS – was "deliberately targeted by a professional gang".
It says evidence has emerged that suggests the fire was in fact a carefully-planned raid and that the organisers were able to use the London riots to distract from their activities.
The fire took hold of the warehouse on 9 August and left 150 independent record labels without hundreds of thousands of units of stock.