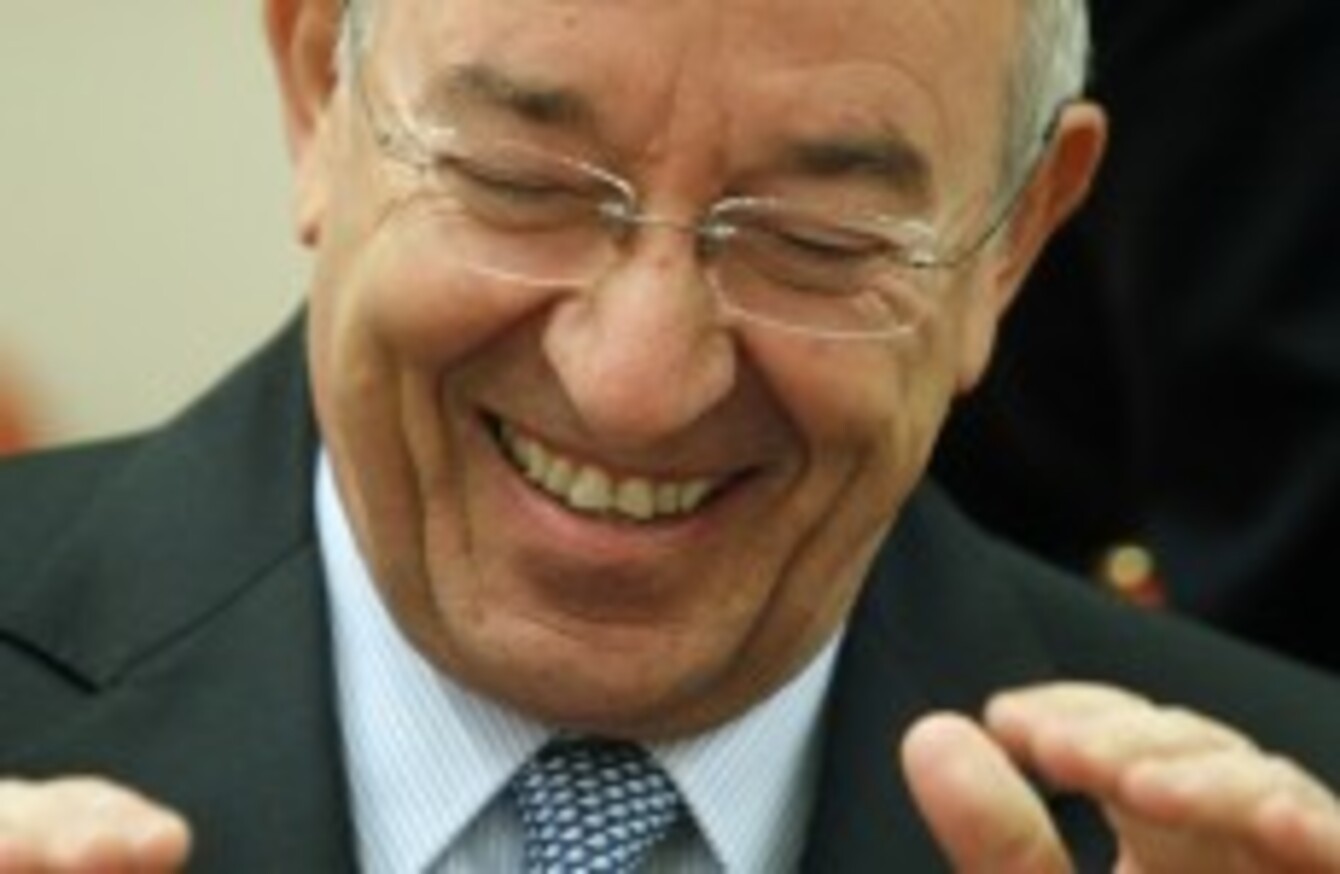 Image: Paul White/AP
Image: Paul White/AP
THE GOVERNOR of the Bank of Spain has said that the worries over whether Ireland will be forced into accepting a European banking bailout are 'unfounded' and will be eased once the country announces its medium-term plans for how to handle the Budget.
RTÉ News reports that Miguel Angel Fernandez Ordonez, the chief of Spain's central bank, said Dublin would produce an "adequate response" to the current woes, but also urged Ireland to announce its plans as soon as possible.
The recent turmoil on the world's financial markets – in which last week's massive rise in the price of Irish government borrowing was a major feature – was caused by delays in announcements from Ireland on how it would handle its own financial situation, as well as confusion over EU plans to create a new permanent bailout facility.
Clarification on the latter – through a joint statement by Spain, Italy, the UK, Germany and France, issued at the G20 summit last week – had seen the price of Irish bonds drop somewhat, though 10-year yields remain hovering slightly above the 8% barrier.
By comparison, when Greece accepted a 'bailout' in April, its ten-year rate was just over 7%. Ireland is not under such pressure to tap the bailout funds because it has already, through bond issues,
The Wall Street Journal says that when asked for his opinion on what news he anticipated Ireland should offer, Fernandez Ordonez said it was not his place – or that of anyone else in Europe – to tell Ireland what to do, instead commenting:
It is up to Ireland to make the right decision – I hope it makes it.
The Irish government has continued to rule out that it needs a Greek-style bailout, though many investors (Reuters reports) still expect Ireland to tap European bailout funds in order to provide extra liquidity for the banking sector, if not for the state itself.