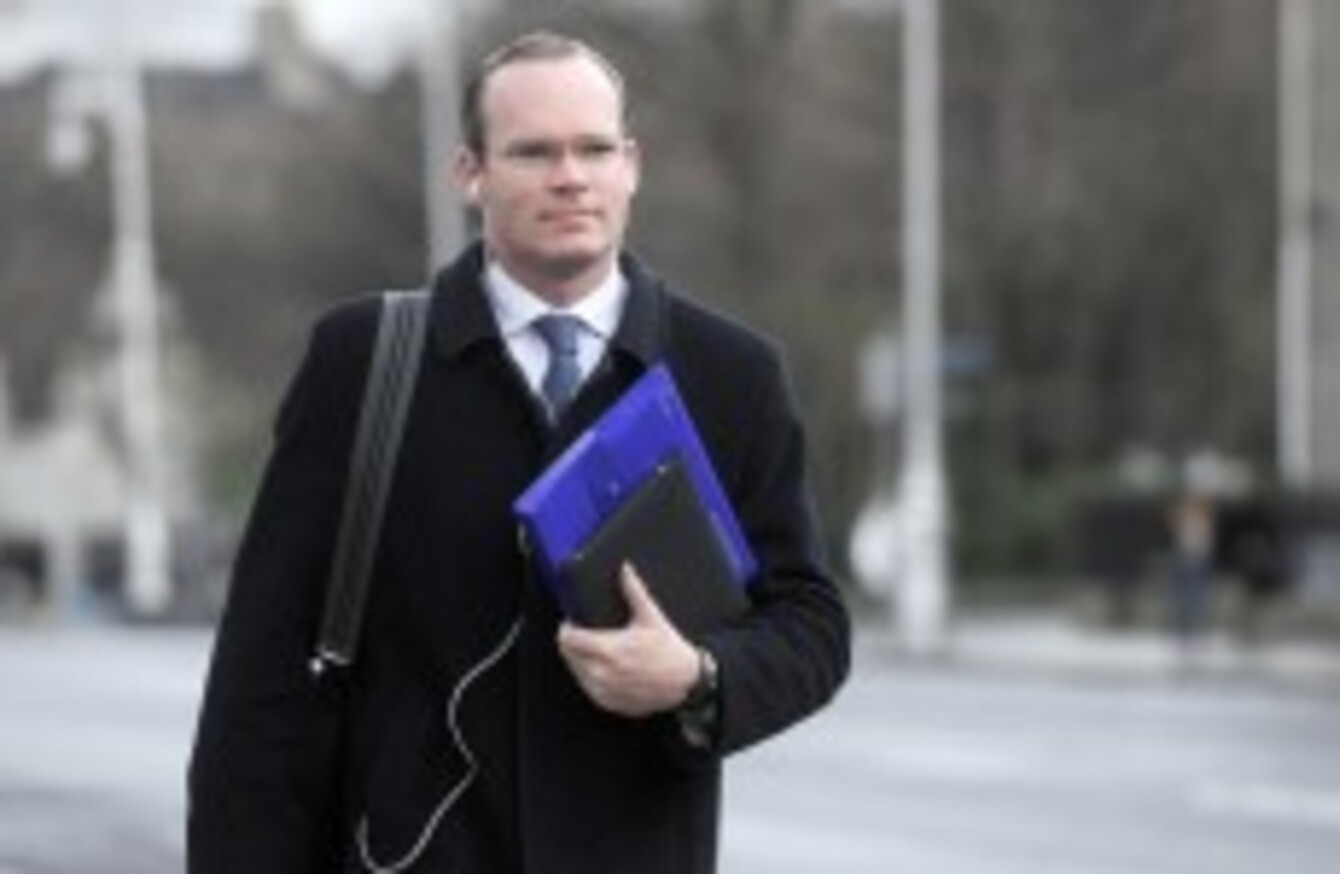 Minister Simon Coveney - one of whose advisers was reportedly paid €130,000 a year
Image: Laura Hutton/Photocall Ireland
Minister Simon Coveney - one of whose advisers was reportedly paid €130,000 a year
Image: Laura Hutton/Photocall Ireland
THE DECISION TO pay a ministerial adviser almost €40,000 a year above the recommended Government salary cap has been slated as "utter hypocrisy" by Fianna Fáil public expenditure spokesperson Seán Fleming.
He said reports that one of agriculture minister Simon Coveney's special advisers earned €130,000 a year clearly showed that the Government was taking a "do what we say, not what we do" approach to cost-cutting in the public service. Fleming told TheJournal.ie:
We've seen the new Government ministers preaching a reduction in salaries but practising something else behind the scenes. It is utter hypocrisy.
The maximum salary set out for a special adviser under Department of Finance guidelines is €92,672 – but exception can be made on special application.
Mary Minihan reports in the Irish Times that former executive Fergal Leamy was hired as an adviser to Coveney at a salary of €130,000, after the minister stressed his patriotism and commitment to Ireland. Leamy then left after five months to work in England.
Fleming said that any supposed patriotism was "just an excuse" to allow for the pay increase, adding that there should be no exceptions allowed to the public service pay scale.
"There should be expertise in the public service," he said. "But there are mechanisms within the public service to give people reasonable pay. There doesn't need to be exceptions."