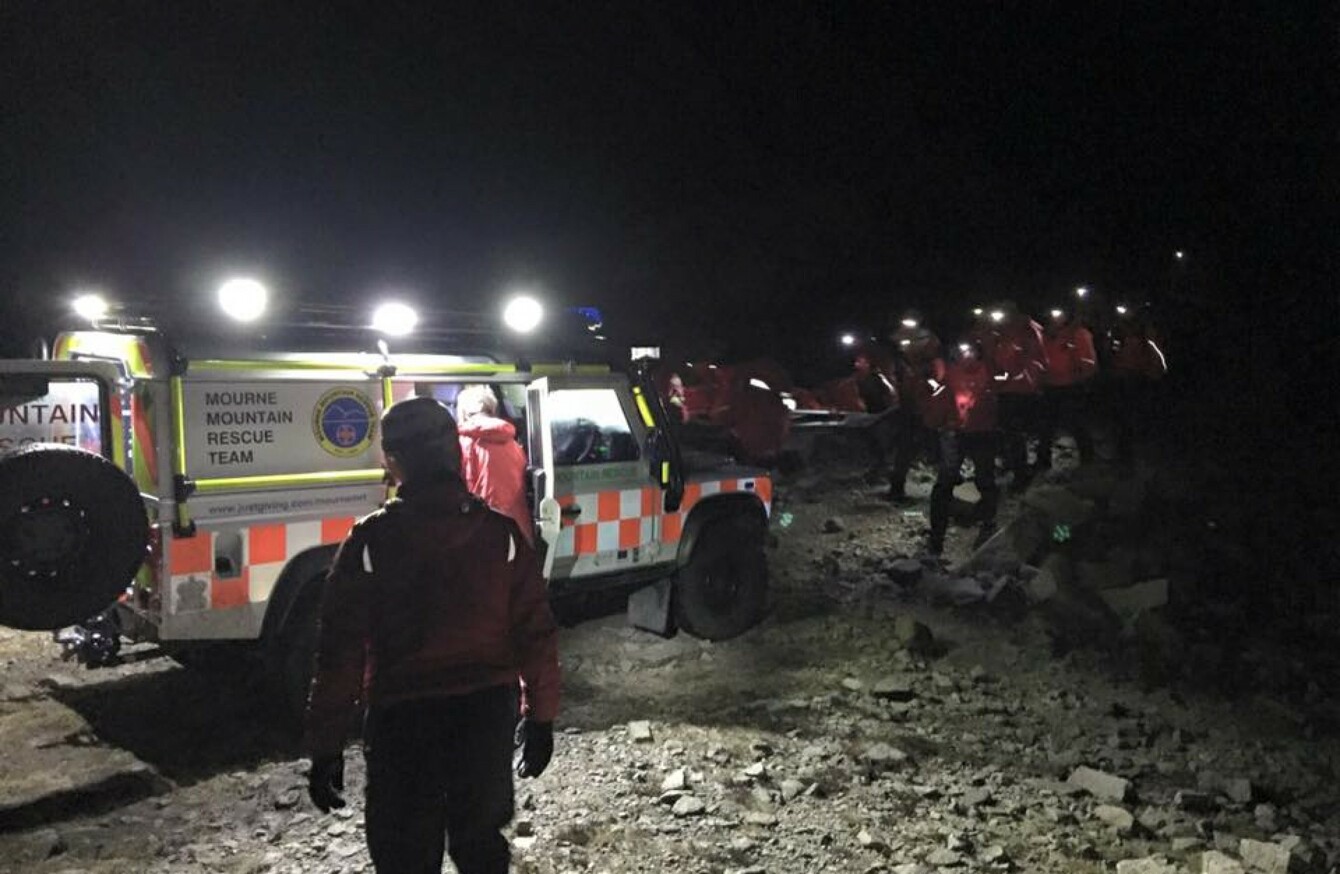 The rescue team at the scene last night
Image: Mourne Mountain Rescue Team
The rescue team at the scene last night
Image: Mourne Mountain Rescue Team
A GROUP OF students have been rescued from a mountain after a number of them developed hypothermia.
The school group of 11 were hiking in the Mourne mountains in Co Down when deteriorating weather conditions began to take their toll.
Feeling the cold the students put a call into the Mourne Mountain Rescue Team shortly after 7pm, informing them they were located on the western flank of the Slieve Beg mountain.
A team were dispatched to deal with the situation and discovered the group in a bad condition.
Several members were suffering from mild hypothermia, while one was suffering from severe hyperthermia and slipping in and out of consciousness.
The group were treated at the scene, with seven not considered to have been harmed by the cold.
Three members of the group were given further treatment.
The teenager suffering from severe hypothermia was placed on a stretcher and transferred into the care of the Northern Irish Ambulance Service.
In a statement on their Facebook page, Mourne Mountain Rescue has said that if it had not been "for the outstanding efforts of the young people in this group" the situation could have been even more serious. 
The rescue mission required a total of 23 people, including two ambulance paramedics and the rescue team's doctor, and finished up shortly after 1am this morning.