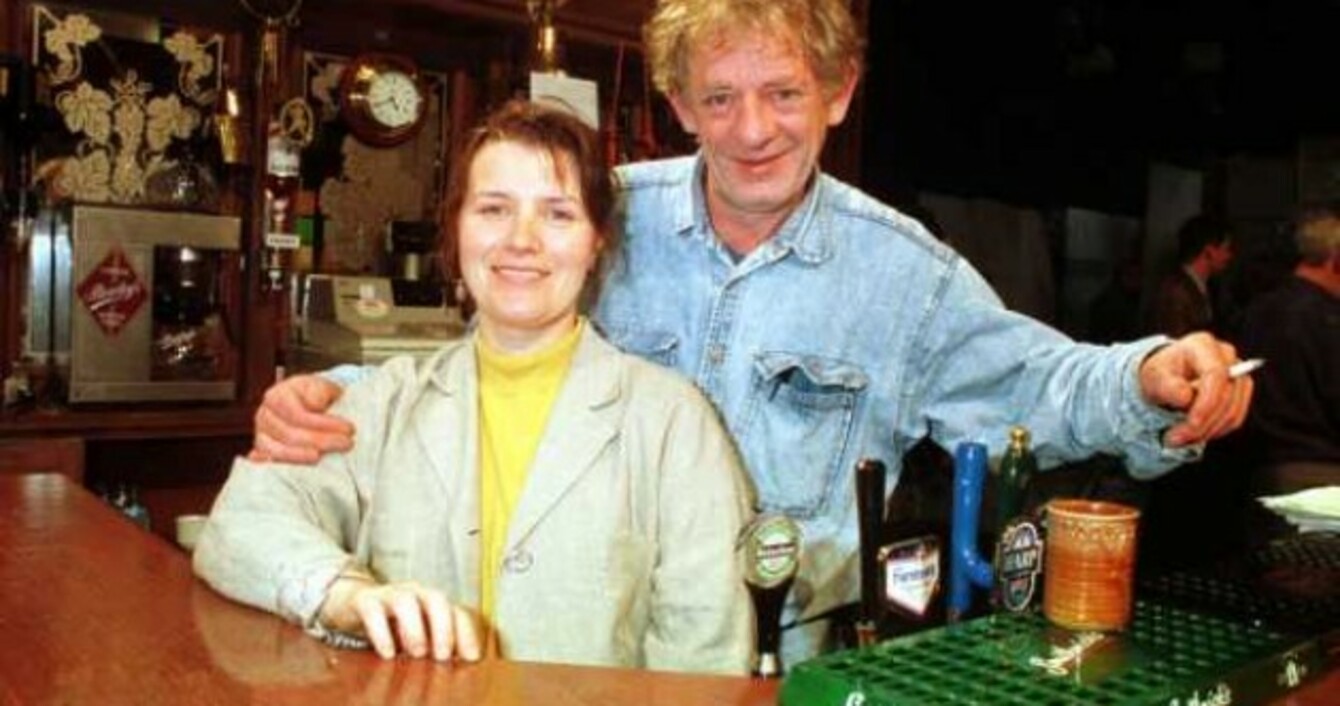 Image: Eamonn Farrell via Photocall Ireland
Image: Eamonn Farrell via Photocall Ireland
THE LATE LATE Show was the most watched programme on RTÉ 1 in Ireland in 1985, followed by Glenroe and Sports Special.
Thirty years later and the top show in Ireland still belongs to the Late Late, with the Late Late Toy Show being the most watched programme in Ireland in 2015, and also looks set to nab the top spot for 2016.
Information in the 1986 State Papers revealed the top 10 most popular shows on both RTÉ 1 and RTÉ 2 for the year previous.
The top ten for RTÉ 1 were:
The Late Late Show
Glenroe
Sports Special
National Song Contest
Murphy's Micro Quiz
Davis At Large
Screen Test
Today Tonight
Dallas
Eurovision Song Contest
The broadcaster also gave a breakdown of which programmes were home produced and which were purchased.
The top eight programmes on RTÉ 1 were home produced with the final two, Dallas and the Eurovision Song Contest, being the only ones purchased.
Last year TAM Ireland, Television Audience Measurement, revealed the figures for the Top 20 programmes of the year.
Despite over 800 channels now being available in Ireland, RTÉ One and RTÉ2 provided 15 of the top 20 most popular programmes of the year. The other five went to TV3.
The All Ireland Football Final (on RTÉ 2) came in behind The Late Late Toy Show for RTÉ, while Charlie was the second most watched programme on RTÉ 1 in 2015.
Mrs Brown's Boys, The Voice Of Ireland and Room To Improve also made it into the top 20 for RTÉ One.
All the top programmes featured for RTÉ 2 were sports games with matches in The Sunday Game, Euro 2016 and RBS 6 Nations all getting placed.
Back in 1985 the top 10 programmes on RTÉ 2 were:
Leave It To Mrs O'Brien
Irish Permanent (Gaiety) Gala
International Soccer
Benny Hill Show
This Is Your Life
Coronation Street
World Cup
Tales of Kilnavarna
Minder
Glenroe
Half of the top 10 programmes on RTÉ 2 were home produced.
The Benny Hill Show, This Is Your Life, Coronation Street, World Cup and Minder were all purchased.