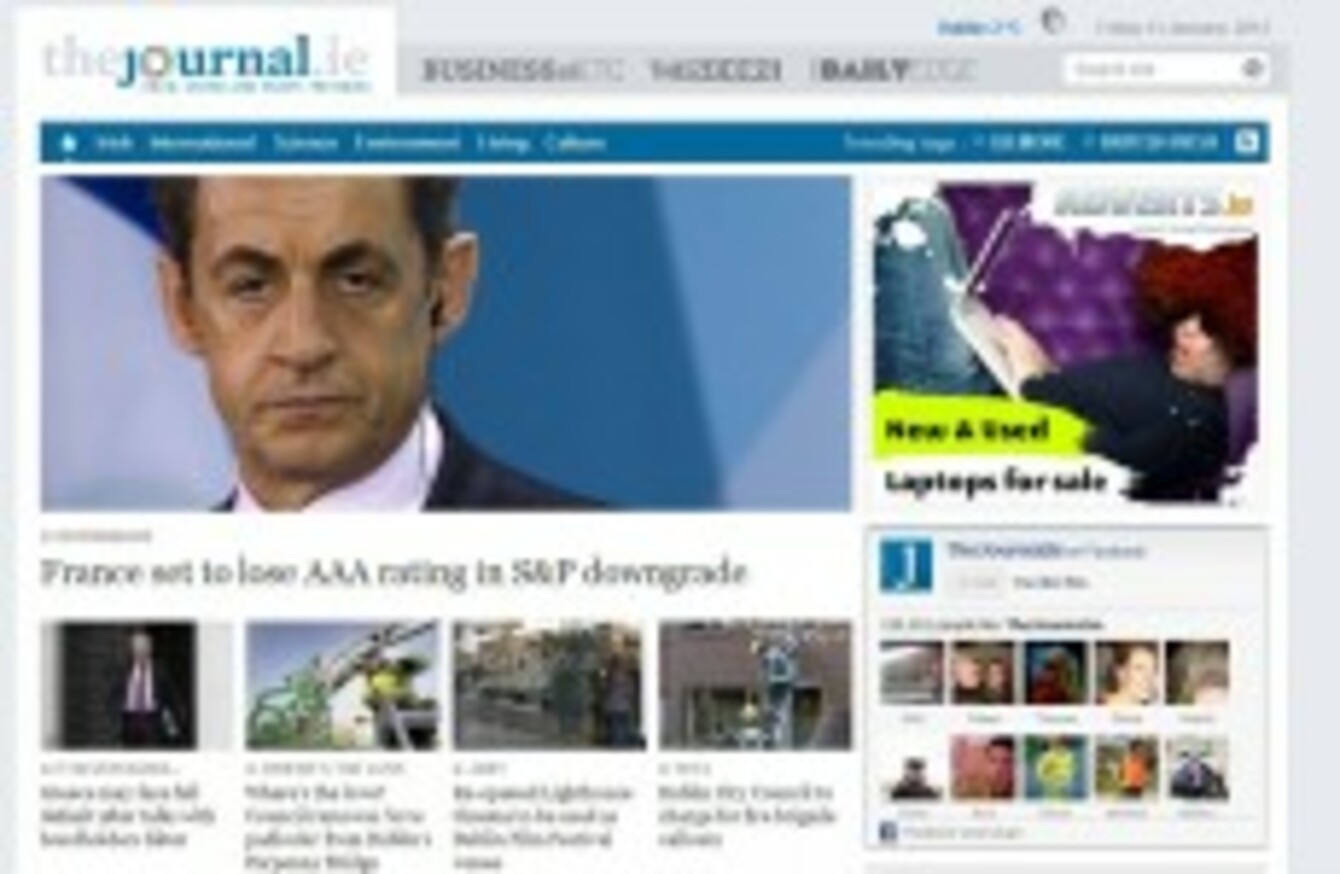 EVERY WEEK, WE take a look at the best comments left by you, our lovely readers, on TheJournal.ie.
As always, the comments have attracted a lot of debate and discussion. This week, you've been talking a lot about  the household charge, the troika back in Dublin, new self-defence laws for homeowners, fracking, Michelle Obama, the British-Irish summit, and the sit-ins at La Senza and Vita Cortex – among other things.
So without further ado and in no particular order, here's our picks for our favourite comments of the week.
On Monday, our burning question about whether you take the teabag out of a cup of tea BEFORE adding the milk or AFTER proved to be unexpectedly divisive. Families have been torn apart and brothers have turned against brothers over this issue, but our poll results proved fairly definitive: 75 per cent said that tea bags have to be taken out before adding milk. Eoin O Raghallaigh summed up the feelings of the majority:
I'm totally against the death penalty.

Except in the case of someone pouring milk onto a tea bag.
A new survey found that four in ten people don't see a future for themselves in Ireland. Here, Mark O'Sullivan explained how he has already emigrated – but plans to come back:
I'm currently in Oz with the girlfriend, having an amazing time, great job, money and lifestyle.. But yes I'll return in 1.5 years.. I think life is too short to not be around family.
I kinda feel obliged to come home as well.. That may sound strange but I feel as someone who has been educated and grown up in ireland I think when I do have a crack at running my own business it should be in the country I was raised in
China and India have been warned that their boom in skyscrapers could precipitate an economic crash – and Asha Kavanagh was unimpressed:
Its like countries having a willy measuring competition. Mines bigger than yours.
The €55 million that has been spent on the now-defunct e-voting machines got a lot of readers worked up. Neil Murphy had this suggestion for what to do with the machines:
They should build a new spire made entirely of e-voting machines next to the original spire. As an artistic reminder to Ireland that overindulgence and greed (the original spire, celtic tiger) will eventually lead to a rusting pile of useless sh*te (the e-voting spire, anglo recession)
Is it appropriate for politicians to be on Twitter? After a number of high-profile political gaffes lately, just under half of readers thought it was – with Spud Byrne explaining why they thought it could be a force for good:
Yes I think it is. Obviously they would need to be careful with sensitive information, but I feel that if they actually use their Twitter to connect with the public, and become more accessible, they wouldn't be held in such a cynical view, (by me anyway). Maybe I'm just being naive though.
The household charge has generated a huge reaction from readers with a big debate on whether or not to pay it. Nigel O'Neill explained exactly why he wasn't going to pay it:
I am not paying this tax and I would encourage Irish citizens to take a stand on this, together for once!

There are many reasons why I refuse to pay it- I paid 4.5k punts to the local authority when I built our family home in 2002. I pay for the maintenance and drilling of my own well. I pay for my own bins. The lane we live on resembles the moon more so than a road! I pay all my other taxes as my wife does! Varadkar and co says its yo pay for fire staff and street lighting etc. We had the fire service out once and paid a nice little bill for doing so! We don't live in an urban area, so we don't enjoy the perks of street lighting and in any case, the extortionate rates that the business in town pay is supposed to pay for that!

My point being, the government cannot come up with a plausible excuse for this tax which only compounds my opinion along with many others, that this is just Another "AngloTax" , with no return and thus I will not pay it!!
A new survey has shown that three quarters of all public order offences on the Luas in Dublin take place on the Red Line. Cpm wasn't convinced that that would make him want to travel on the Green line though:
It's the lesser of two evils. I'd prefer to be assaulted on a daily basis than have to listen to the nasal inflections of the females travelling to to Dundrum SC like?
On Friday, Floodzie was unhappy about the €500 charge for fire brigade callouts in Dublin for domestic fires:
Remind me again what the household charge is supposed to cover?

We are paying bin charges, and water charges, and now fire-service charges…

The insurance on my home has already gone up in the last year – if this charge is covered by my policy, won't this push the cost of it up further?
Ann Illing had a succinct prediction for what the Taoiseach would say in his speech in London on Thursday:
His speech on Irelands road to economic recovery and discussion of job creation shouldnt take long. One sentence. Neither are happening.
#Open journalism No news is bad news Support The Journal

Your contributions will help us continue to deliver the stories that are important to you

Support us now
And finally… during the week we put up a video of an advertisement for Clery's department store in Dublin from 1932. It got lots of great responses from readers – but this comment from Mairéad Ní Lorcáin about shopping in Clery's in the 1950s was our favourite. Read this in full:
Loved Clery's in the 50s. Santy on Dec 8th. All those acres of fabric and wool on the ground floor. One secretely longed for skirts and jumpers which mother had not made or knitted. Ready made fashion. What bliss. Assistants wearing black with scissors slung across their chests. Brass tape measures fixed to counters. Whizzy things sending payments and change to and from a central office just like a model railway. The Bad Ass Cafe had a similar system more recently. The assistant pulled a cord to set the mechanism in motion. No cosmetics in sight. Now one has to negotiate a path through the make-up to get to the real shop.

Father parked outside the Gresham. At the end of the day we paid the annual visit to the elderly cousins -retired Christian Brothers in their 90s. Am I allowed to say that nowadays? They used to count the cabinet minsters they had taught (inc S. Lemass). I loved the string of lights visible from Killiney to Baldoyle.Then home to the country  sleeping in the car.
And here's the video of Clery's from 1932:
Spot any good comments? Send them our way next week: tips@thejournal.ie.