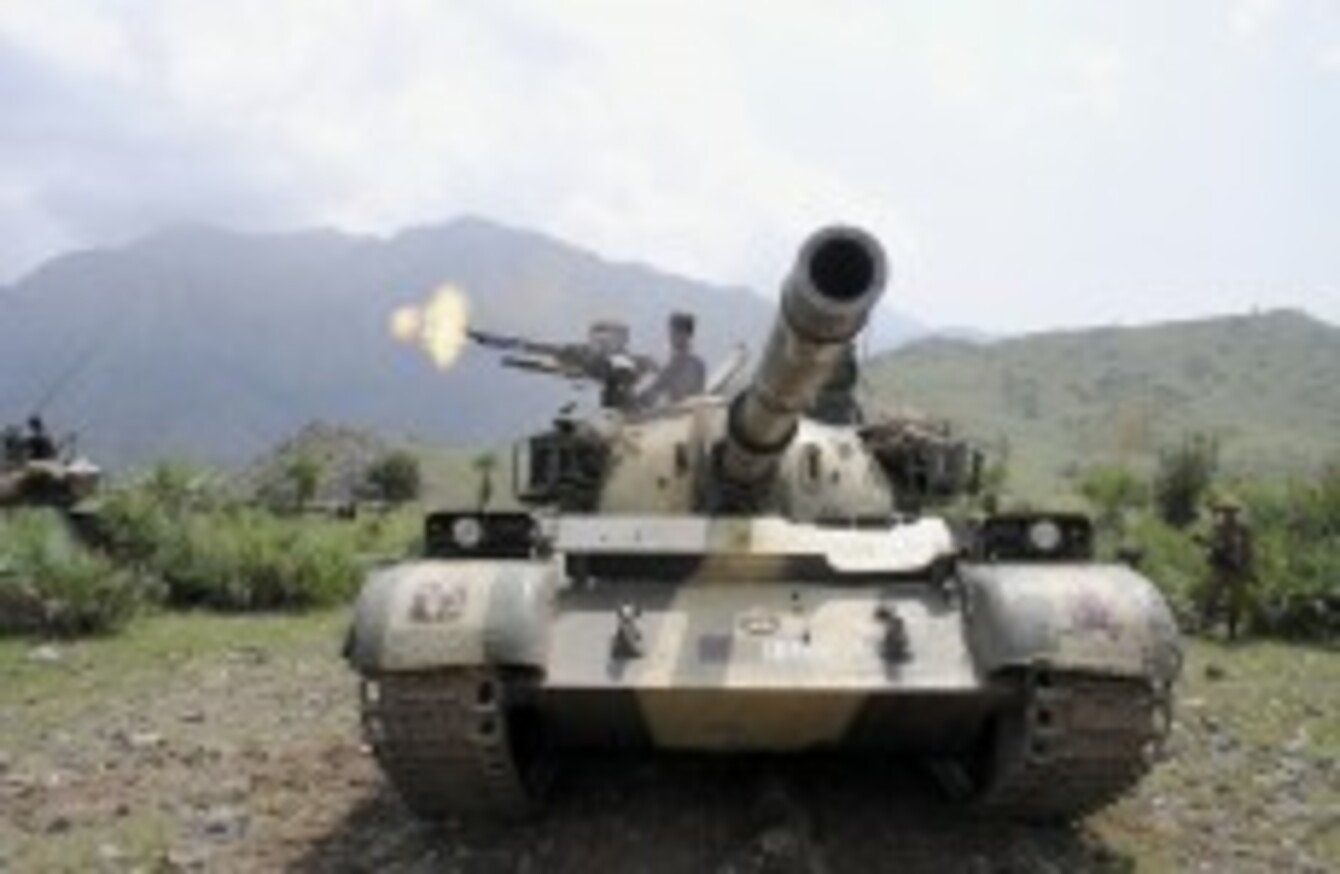 A Pakistani Army tank fires during an action against militants
Image: AP Photo/Mohammad Zubair
A Pakistani Army tank fires during an action against militants
Image: AP Photo/Mohammad Zubair
THE US HAS suspended millions of dollars in aid to Pakistan's military as relations between the countries appeared to sour.
The move to withhold $800million in funding and supplies is being seen as a retaliation after Pakistan expelled more than 100 US Army trainers in recent weeks. However, there are also concerns over the country's covert support for the Taliban and anti-Indian extremist groups. Last week, a senior US official said that Pakistan's security services may have sanctioned the killing of journalist Saleem Shahzad, who wrote about infiltration of the military by extremists. His battered body was found in June.
George Perkovich, an expert on Pakistan with the Carnegie Endowment for International Peace in Washington, said Mullen's comments and the suspension of aid represent "the end of happy talk," where the U.S. tries to paper over differences between the two nations.
Tensions have been at a high since May, when al-Qaeda figurehead Osama bin Laden was killed in a US Special Forces raid in Abbottabad, Pakistan. It emerged that he had lived for years just a short walk away from the country's elite military academy.
However, some observers have warned the suspension of aid could backfire. Pakistani political analyst Hasan-Askari Rizvi said: "The Pakistani military has been the major supporter of the U.S. in the region because it needed weapons and money. Now, when the U.S. builds pressure on the military, it will lose that support."
Rivzi said the move could make it harder for the U.S. to push the Taliban into peace talks, in preparation for its withdrawal from Afghanistan. At the same time, he said, the Pakistani military relies on U.S. aid in its fight against militant groups.
"This kind of public denunciation needs to stop, and they need to talk," Rivzi said. "They shouldn't go to the brink because both will suffer."
- AP