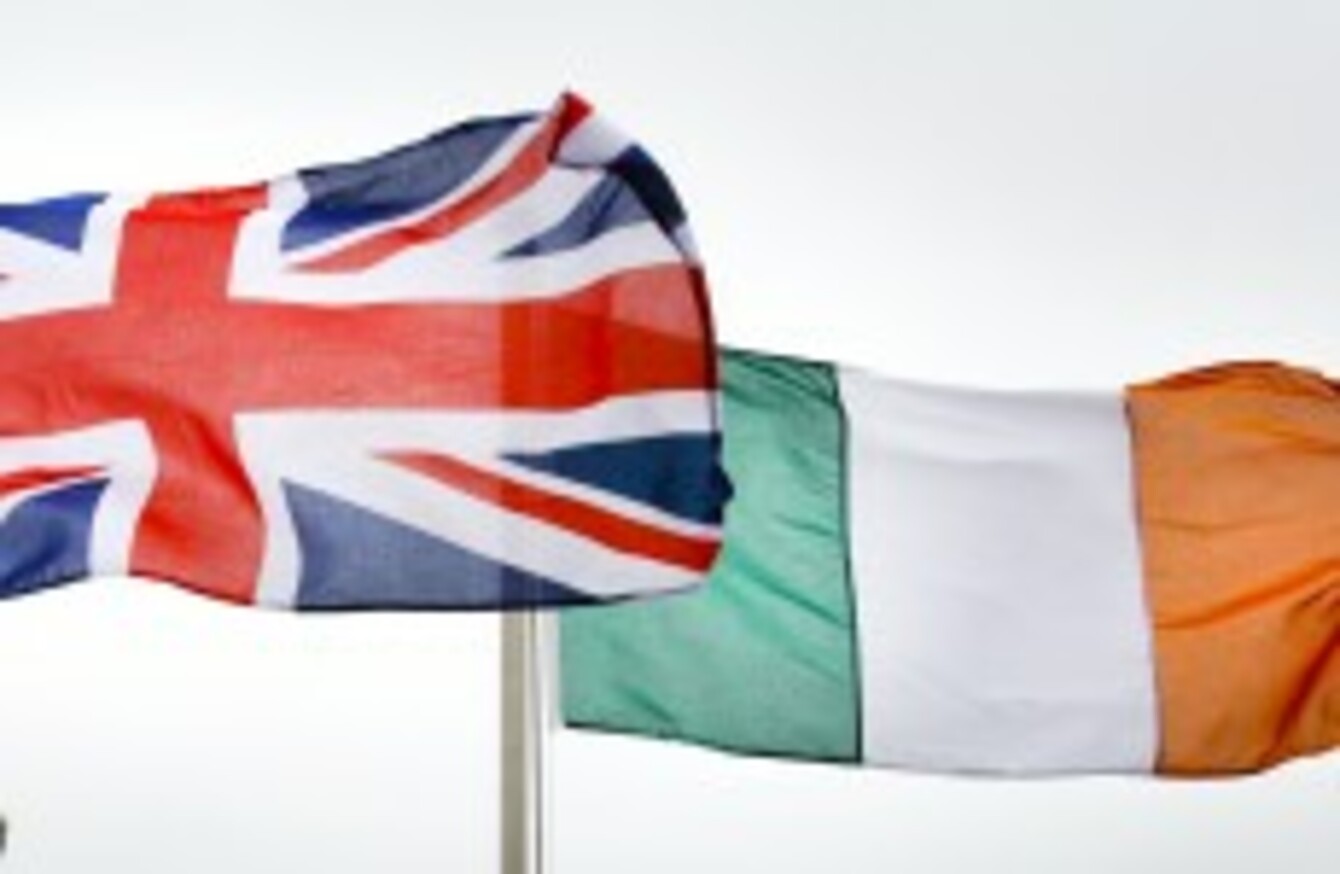 Tricolour and Union Jack flags fly alongside one another in Dublin
Image: Brian O'Leary/Photocall Ireland
Tricolour and Union Jack flags fly alongside one another in Dublin
Image: Brian O'Leary/Photocall Ireland
MOST CATHOLICS IN the North would now prefer to stay part of the UK while the number wanting a united Ireland has hit a record low, according to a new survey.
Some 52 per cent of Northern Catholics said they would prefer the region to remain associated with Britain – more than twice the figure five years ago before the economic crisis. In 2006, only 22 per cent expressed the preference. Just one-third of Catholics now want the North to reunify with the Republic against 56 per cent five years ago, according to the annual Northern Ireland Life and Times Survey.
Despite this, however, almost all Catholics remain opposed to unionist political parties. Only one per cent said they supported the DUP, with the same figure backing the Ulster Unionists.
Overall, 73 per cent of people in the North believe it should remain part of the UK, with 16 per cent preferring a united Ireland. Protestant support for Britain remains overwhelming, with 90 per cent backing against just 4 per cent for a union with the Republic.
The survey has been carried out every year since 1998′s Good Friday Agreement. This year's results show popular optimism about community relations, with 62 per cent believing they have improved in the last five years.  Only five per cent said they would get worse in future.
SDLP MLA Colum Eastwood told the Irish News (print edition only): "I don't think the figures accurately reflect where we are at". However, the poll was welcomed by the DUP's Robin Newton, who told the Belfast Telegraph: "It is clear that a figure of 73 per cent of people favouring the United Kingdom must include people who are not from a Protestant community background."