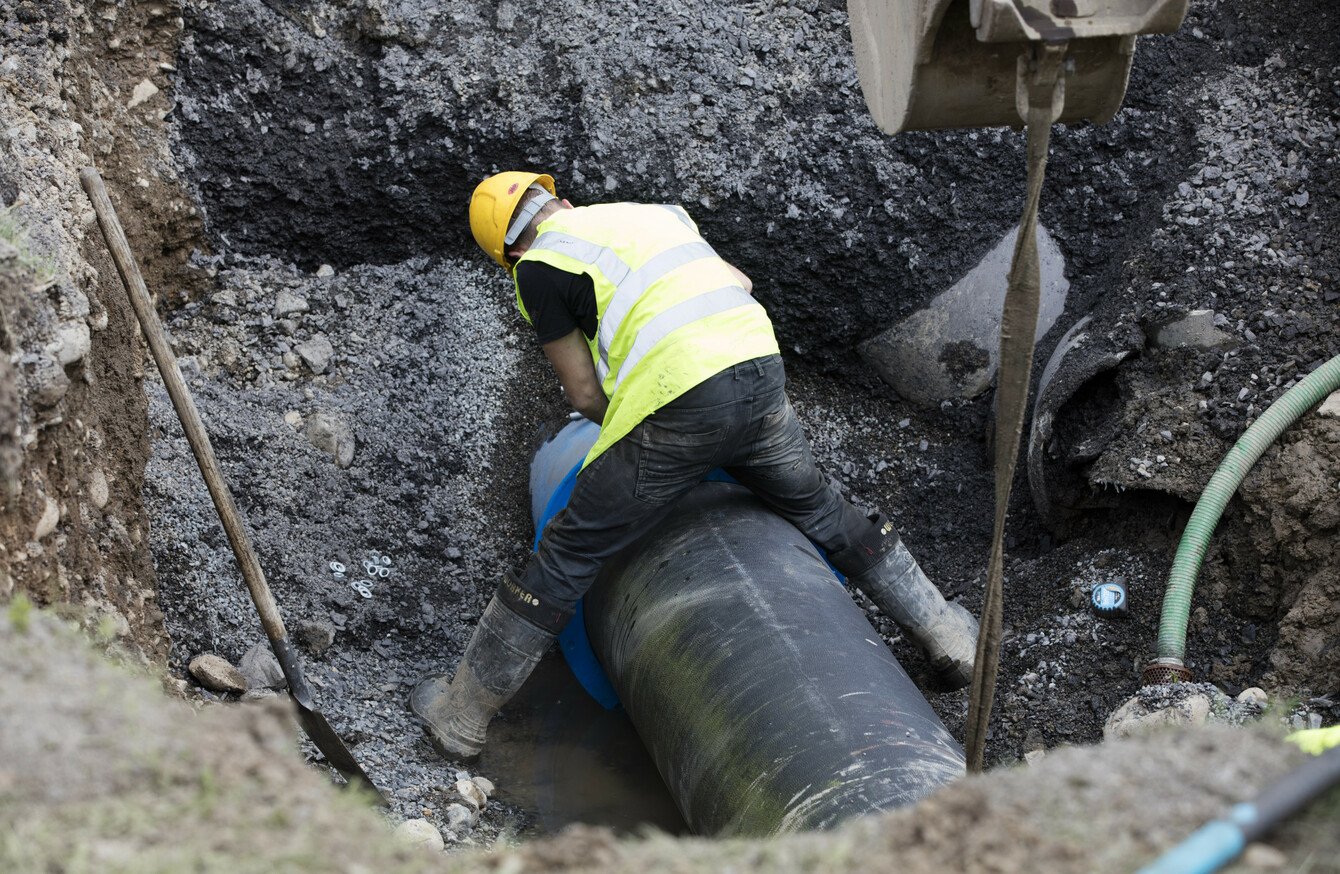 File photo.
Image: Eamonn Farrell/RollingNews.ie
File photo.
Image: Eamonn Farrell/RollingNews.ie
IRISH WATER SAYS that water interruption and will continue for "a number of days".
In all just over 20,500 people are without water and an additional 47,000 have restricted supply due low levels in reservoirs after last week's severe weather.
The weather led to a 10% increase in demand from Friday to Sunday in Dublin, leaving reservoirs significantly depleted.
A statement from the utility today says that the decision to restrict water pressure around the capital between 7pm and 7am was not made lightly.
"Irish Water had to act to protect homes and businesses in Dublin and avoid widespread outages in the capital. The decision to reduce pressure across the Dublin network for a 12 hour period was one that was not taken lightly but we needed to ensure the city continued to function.
"We are aware that some people were without water entirely and we will review with water engineers across the Dublin Councils today to see how we can minimise this impact.
"This is essential to allow our reservoirs to refill as repairs to bursts and leaks are underway."
Irish Water says that burst pipes due to freezing have played a larger part in the outages than people leaving their taps running.
"In Dublin three major bursts in the North Docklands, Infirmary Road and Skerries were wasting the equivalent of the daily water usage of Balbriggan which has a population of about 25,000. These have now been repaired.
"In Donegal, repairs done by county council staff there means that the 46,000 people on water restrictions now have normal service restored. Other counties which also had significant numbers of people on no or restricted water are back to normal including Kerry, Westmeath, Laois and Longford."
Other areas, particularly smaller drinking water schemes may experience some lower pressure too due to high demand
Those without water are include almost 2,000 in Cork, 7,300 in Wexford, and 12,250 in Tipperary.
Those on restricted supply include 500 in Cork, 16,500 in Galway, 300 in Kildare, 16,500 in Leitrim, 700 in Mayo, and 12,500 in Meath. Just over 14,000 people are on storm related boil water notices.
A 'do not drink' order has been issued for people on the Fethard public water supply system in Co Tipperary due to hydrocarbon contamination of the source.
Water tankers are being supplied to the area.
Irish Water's customer care line can be contacted at 1850 278 278.