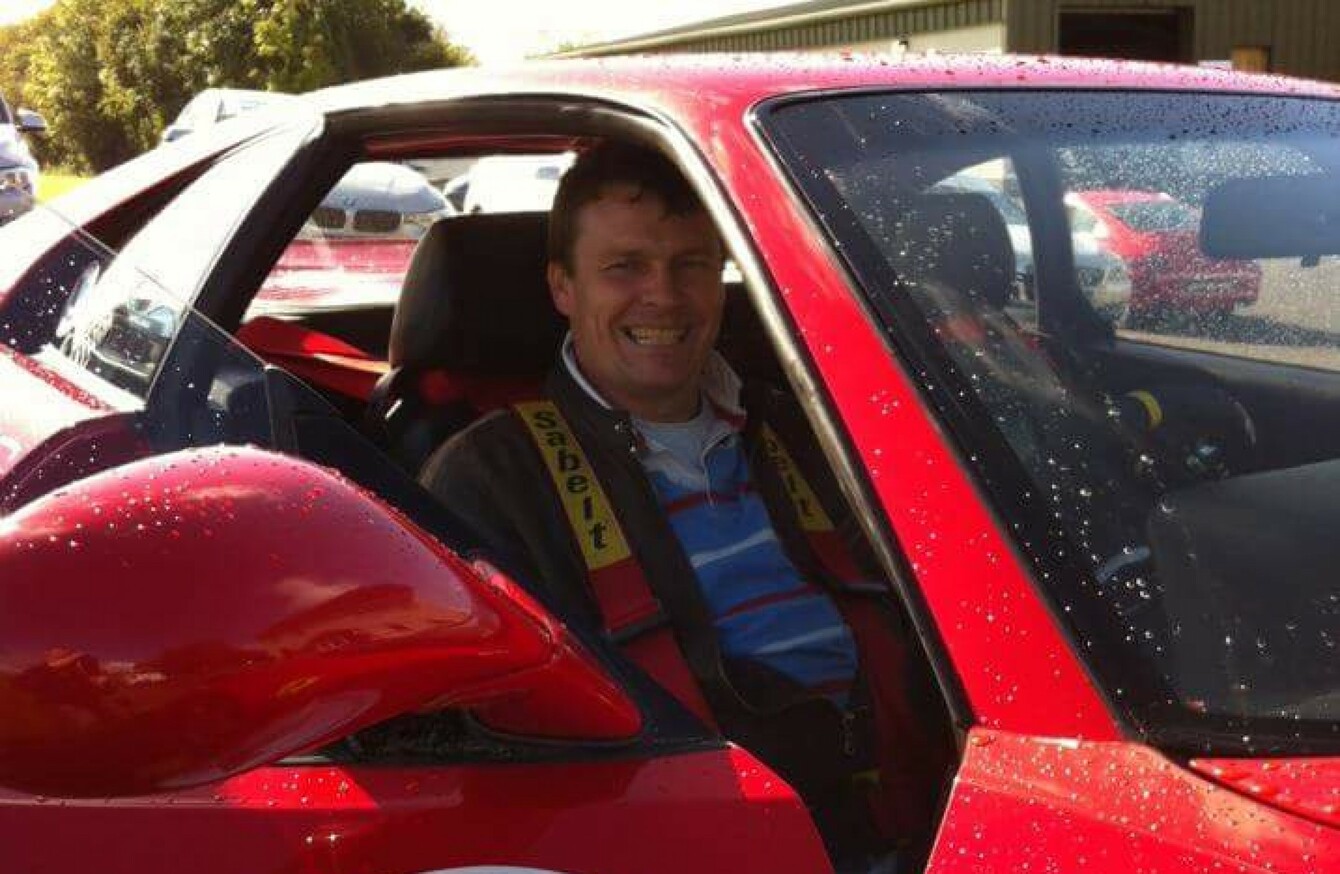 Image: Niall McDonnell
Image: Niall McDonnell
THERE ARE MANY things Irish people take for granted and one of them is being able to jump into a car and drive wherever you want.
But there is a small cohort of rogue motorists who park in wheelchair parking bays, who single-handedly rob wheelchair users of their independence and dignity.
Niall McDonnell has been using a wheelchair since he was 22 after a motorcycle accident changed his life forever.
Now 48 years old, he said getting back on the road is one of the best things he has ever done.
But there are some people out there who make it more difficult.
McDonnell said your typical thoughtless driver, although meaning no harm, can be the difference between a good day and a bad one.
He told TheJournal.ie: "Driving gives me a lease on life and not to have the ability to access the car or drive or parking leaves a person very isolated, more so if someone is living in a country area. Even living in towns or cities, just to get about.
"You need to be able to drive to get to shops and doctors and to work.
I wouldn't be able to access my job unless I was driving.
"There's a huge social aspect as well. I am the designated driver on many a night for my friends. I enjoy a drink as much as anyone else on a night, don't get me wrong.
"But to be able to have the car is very important to me.
Vital
"It's no good having a car if you cannot park it because someone has parked too close to you. That's what so important about the parking bays, for chair users especially. They're vital to me.
"At the moment, there are fines in place for people who park in these bays and there are even stricter punishments for those who are using fake permits.
"There would be those people who might be using their grandparent's expired permit then there are those that go out of their way to get a fraudulent one. There can be fines of up to €2,000 for people who do this."
However, the financial challenges can be too great for people living with disabilities when they try and get on the road.
Disability cuts
McDonnell, who works in the National Mobility Centre in Kildare, added: "It can be difficult to get a car. There is a scheme available where you can get a rebate on the VRT but the person would have to meet the criteria and it's set quite high.
"There was a motorised transport grant but the government took it away two or three years ago. There have been rumblings of it being brought back.
"Anyone on the disability allowance is not on great money so it's hard to afford a car that's going to be roadworthy. Plus you might have to adapt it, then tax and insurance it and then it becomes out of reach. A lot of people don't realise that driving can lead to employment."
The Irish Wheelchair Association (IWA) has a number of driving schools which cater for a myriad of disabilities.
The learning centres are nationwide and can be found on the IWA's website.
McDonnell got back driving months after his accident left him living with a disability.
Using the IWA's centre in Dun Laoghaire, south Dublin, he managed to get back on the road within a matter of months.
He added: "I got back on the road as soon as I could. I was in the accident when I was 22. I had the accident in the August and by March, I was back driving. You get on with it. That's just the way it is."