Image: Pablo Martinez Monsivais/AP/Press Association Images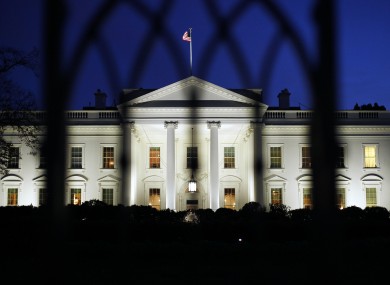 Image: Pablo Martinez Monsivais/AP/Press Association Images
AUTHORITIES INVESTIGATING A bizarre shooting incident near the White House last week have discovered that a bullet hit an exterior window of the famous building with some reports that the suspect could pose a threat to President Barack Obama.
Last Friday, shots were fired just several hundred metres south of the president's residence on Constitution Avenue with police later discovering an abandoned car with an AK-47 assault rifle  inside.
At first the incident was not thought to be targeting the White House but ABC News reports that authorities are increasingly concerned that a man sought in connection with the shooting incident may pose a threat to the president who is currently in Australia.
NBC News in Washington reports that a bullet hit an exterior window of the White House  but was stopped by ballistic glass behind the historic exterior window.
The suspect wanted in connection with the shooting has been named as 21-year-old Oscar Ramiro Ortega of Idaho who authorities believe may be mentally ill.
Fox News reports that Ortega, originally from Idaho, has remained in the Washington DC area since the incident on Friday.