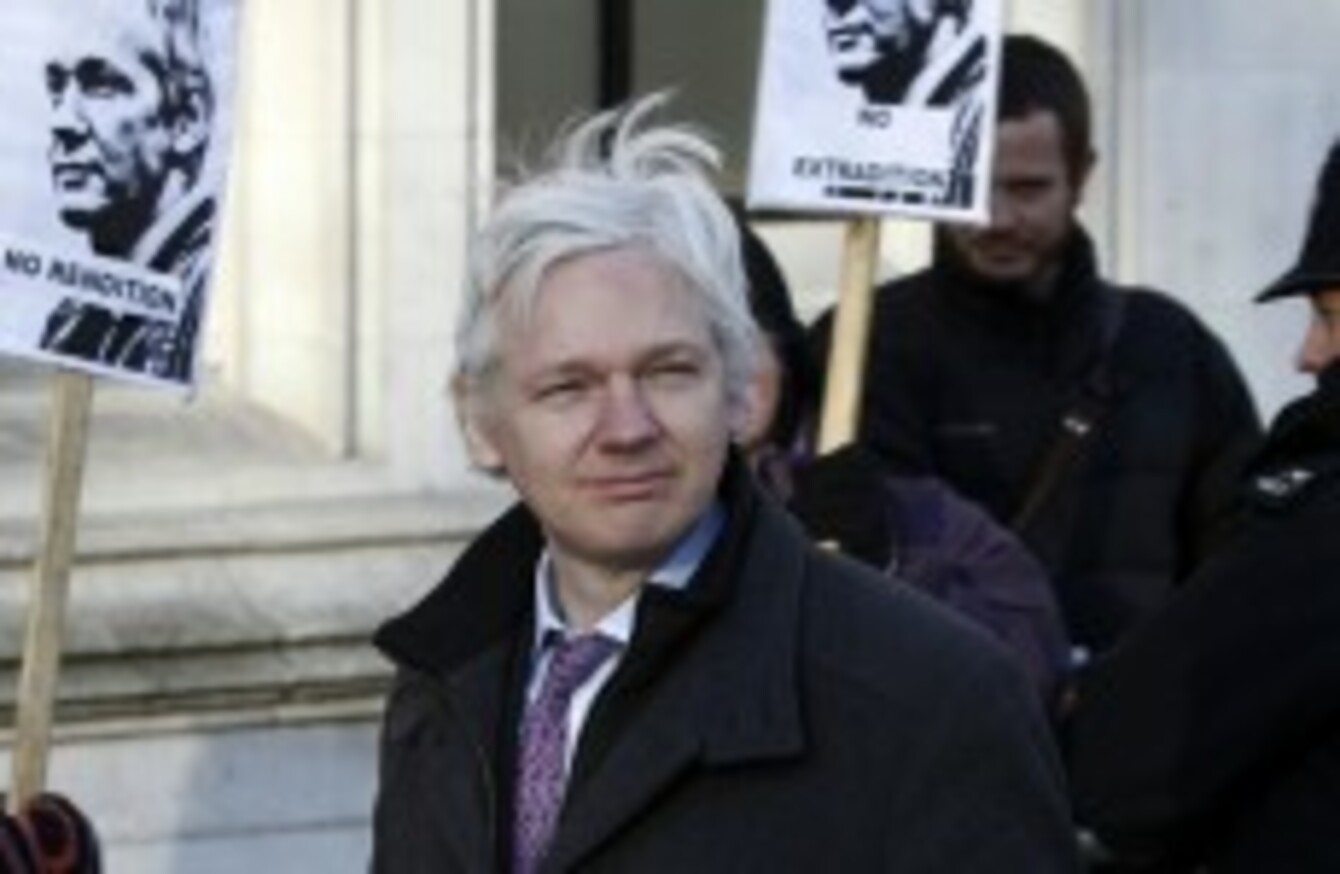 Image: Lefteris Pitarakis/AP
Image: Lefteris Pitarakis/AP
WIKILEAKS HAS BEGUN publishing what it says are five million emails obtained from a private intelligence firm which claim to reveal massive corruption and bribery in the industry.
The emails, which are being released gradually over the coming days, appear to have been obtained from the affected firm – the Texan-based company Stratfor – in a hacking attack shortly before Christmas.
If this is true, the project marks a new departure for WikiLeaks – the first time it would have worked so closely with the Anonymous 'hacktivist' movement, which took credit for the breach before Christmas.
WikiLeaks says the emails in question span a seven-year window and, in total, make up five gigabytes of data.
One person affiliated to Anonymous told Wired.com that the data had been deliberately handed over to WikiLeaks because of its record of analysing and spreading large tranches of information.
"WikiLeaks has great means to publish and disclose," the person told Wired's Quinn Norton. "Also, they work together with media in a way we don't. Basically, WL is the ideal partner for such stuff."
Though WikiLeaks has once again partnered with a number of news agencies to distribute the content, it has shunned the mainstream partners it has used for previous leaks including The New York Times, The Guardian and Der Spiegel.
Instead, it has opted for a broader geographical range of outlets including Rolling Stone magazine, German public broadcaster NRD, the McClatchy group of newspapers in the United States, and The Yes Men – the 'culture jammers' who raise awareness of social issues.
The initial batch of documents contains only a few references to any Irish content, with only small references to Moody's downgrade of the Irish credit rating in October 2010, and a media update on confirmation that Ireland would receive the Olympic torch this summer.
WikiLeaks itself says that the emails expose "Stratfor's web of informers, pay-off structure, payment-laundering techniques and psychological methods, for example".
Stratfor itself said it was not going to "validate" the content of the emails or explain the thinking behind them, but said the mails were unlikely to contain any "scandalous" material.