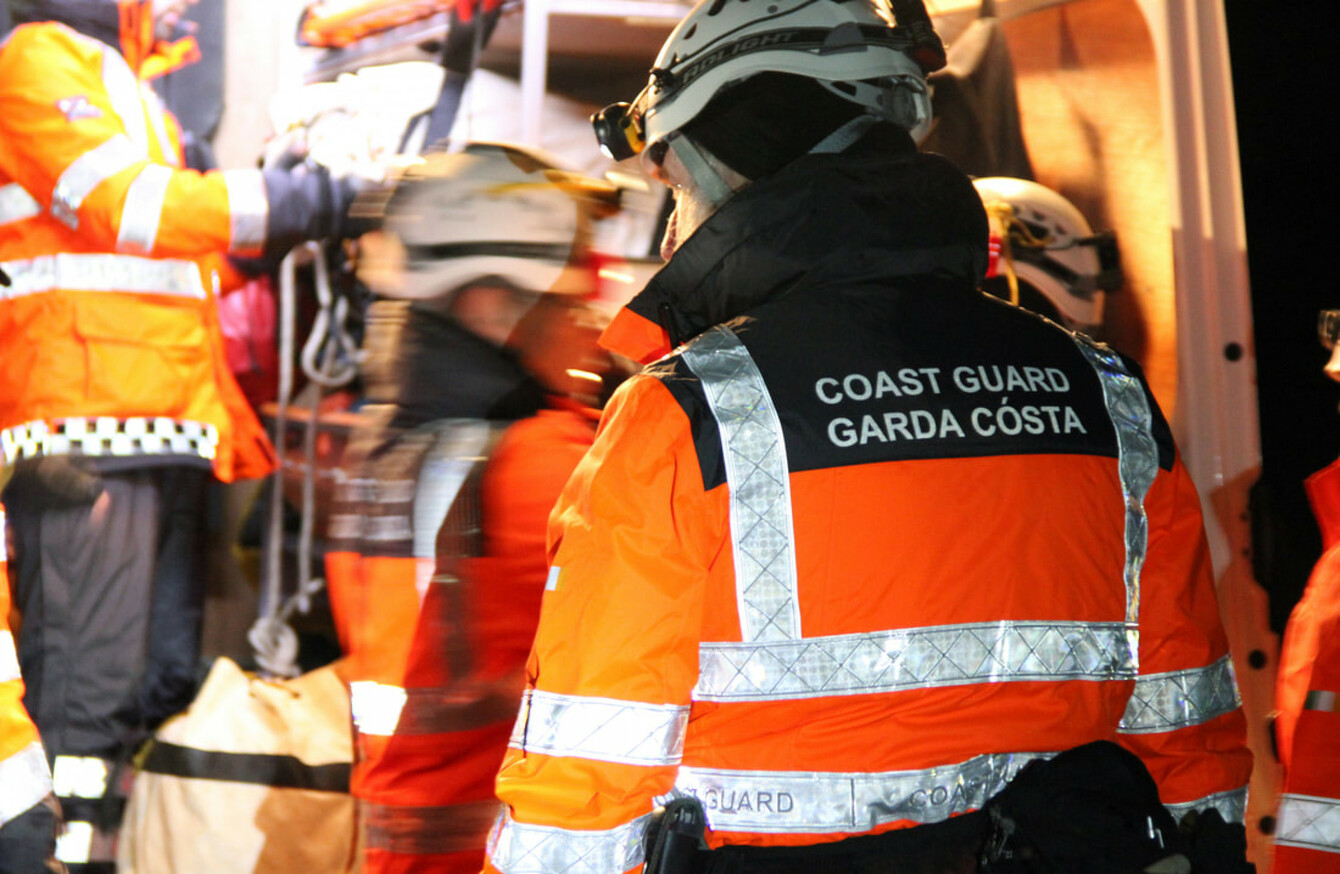 File photo
Image: Irish Coast Guard
File photo
Image: Irish Coast Guard
A WOMAN WAS rescued by emergency services after falling from the cliffs at Howth Head in Dublin.
At around 3pm yesterday, the Irish Coast Guard from Howth was alerted to the incident.
The exact location of the woman was unknown and, with a large area to search, teams were dispatched immediately. The woman, who is in her 40s, was located near Balscadden on the north side of Howth Head.
In a joint operation with gardaí and Dublin Fire Brigade, the woman was transferred to a Coast Guard basket stretcher and recovered safely to the top of the cliffs. From there she was transferred to a waiting ambulance. Her injuries are not thought to be life-threatening.
In a statement released following the successful rescue operation, the Coast Guard said it's essential that it is alerted to an incident as quickly as possible to increase the chances of it saving a person's life.
As part of its community safety programme, the Coast Guard teaches people to remember CASPER when calling for help on the cliffs or coast:
Call 112 or 999
Ask for the Coast Guard
Speak clearly and slowly
Position: Please give the exact location, GPS coordinates can be checked on a smartphone
Emergency: Tell us exactly what has happened
Remain there if you can until emergency services arrive