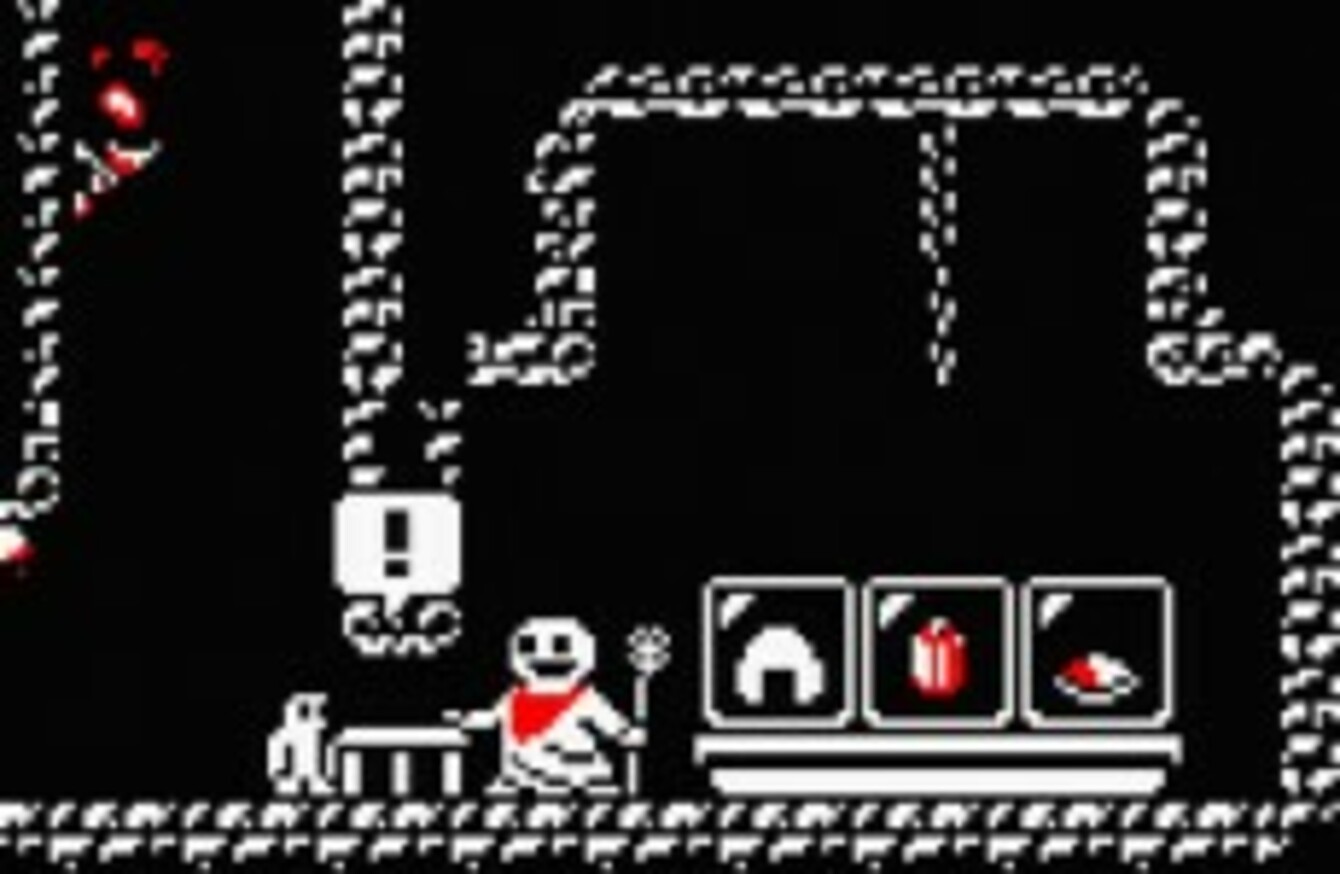 Image: Downwell/App Store
Image: Downwell/App Store
EACH WEEK, WE highlight five apps that are worth downloading for your smartphone and tablet. There are a lot of apps released on a daily basis, but not all of them are worth paying attention to.
This week features a social network based on lists, a way to listen to YouTube music videos without draining battery and a ZX Spectrum-inspired platformer.
The List App
For: iOS
Cost: Free
- Yes, that's what it is. An app all about lists but there's more to it than that, and it has a number of high profile people and publications using it so it's not all bad.
- The List App is a minimalist, no-fuss app that's more like a social network than anything else.
- You create lists that you can share with others, follow people and comment on other lists.
- It's the ease of use that sucks you in. There's very little in the way of starting your lists or seeing what anyone else has done and before you know it, you're scrolling through numerous lists.
- Certainly worth the download just to see what the fuss is all about.
The Weather Channel
For: Windows Phone
Cost: Free
- It's taking a while but the first batch of universal apps (read: those for both Windows 10 and Windows Phone) are beginning to roll out. We have to wait until December for Windows Phone 10 to arrive though.
-  The Weather Channel offers pretty much what you'd expect from an app with that name, but it's recently got a few extra updates that make it worth a look.
- Alongside the traditional forecasts, you can view weather maps that show past and future rainfall, wind speeds and other important details.
- It also comes with a few customisable push alerts like severe weather (because you never know) and rain alerts.
- Unless you're able to function without knowing what the weather is like, you'll likely find this useful.
Black Screen of Life
For: Android
Cost: Free
- Normally when you come across an app that looks like this, you would ignore it but just bare with us for a moment.
- Black Screen of Life might not focus on the visuals, but it has a good reason not to since its focus is inactivity.
- It's just a handy way of playing music on YouTube (or any video) in the background without keeping the screen on.
- Activate the app, choose the app you want to listen to and then cover the proximity sensor (usually located on the front, near the top speaker) or turn your phone face down.
- If you're not already using YouTube Music Key, then this is an alternative way of listening to YouTube music without draining your battery.
Source: Derp Developer/YouTube
Launchify
For: Android
Cost: Free
- Sometimes your phone will know the type of apps you'll want to access ahead of yourself. It's mostly habits, but you have a good idea of which ones you'll refer to first.
- Launchify aims to speed up that process by providing a list of most frequently used apps on your lock screen.
#Open journalism No news is bad news Support The Journal

Your contributions will help us continue to deliver the stories that are important to you

Support us now
- The app tracks your activity when you first download it and learns what apps you refer to the most. Over time, it gets smarter as it takes into account location, or if you're driving to present the most useful apps.
- They also rest on your notifications screen as well, so you can swipe down and access it there. It does look a little strange when there's a blank space beside other notifications, but it's still there.
- If you don't want to clutter up your home screen with apps, this is a nice alternative.
DownWell
For: iOS (Android coming soon)
Cost: €2.99
- Downwell looks like it could have appeared on the ZX Spectrum but don't let the looks fool you. In some ways, that's part of the charm.
- It's essentially a downwards platformer, where you defeat enemies, collect gems and try not to die on your way down. Did we mention you shoot out bullets from your shoes to help you out?
- Your gunboots act as both a weapon and as a makeshift jetpack but you only have a limited number of bullets – which replenish when you land – and a lot of enemies to wade through. This is a game very much based on risk and reward where more daring play will reap you greater rewards and upgrades.
- It's tough, but the controls are incredibly tight and every death compels you to try again. The moments where you reach a new level or strike a major combo are incredibly satisfying.
- A finely-balanced endless platformer that's deeper (sorry) than it looks.
Source: DevolverDigital/YouTube