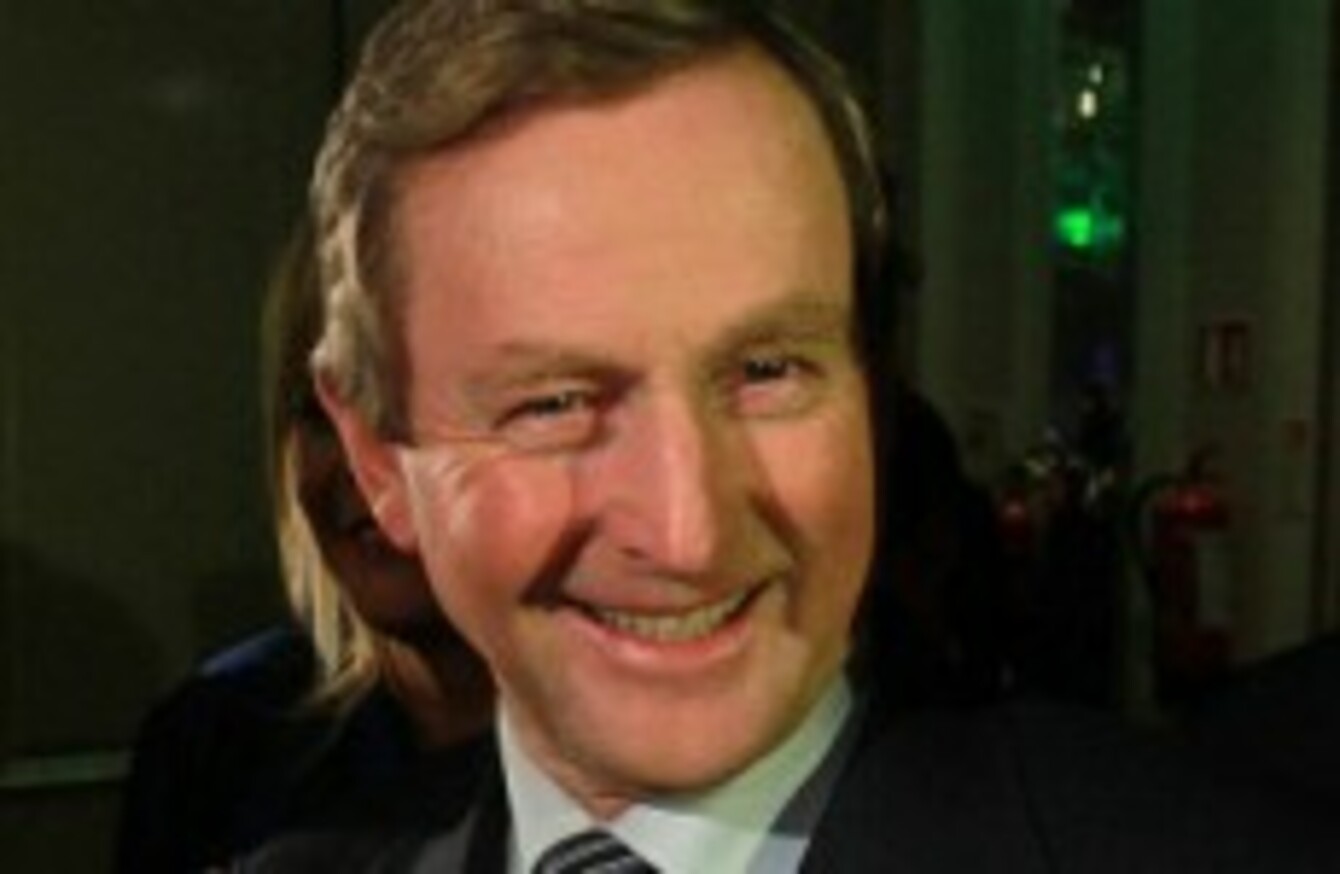 Image: Julien Behal/PA Wire/Press Association Images
Image: Julien Behal/PA Wire/Press Association Images
THE SEANAD ELECTIONS have come to an end, with Fine Gael scooping the majority of seats.
The party won a total of 18 seats, while Fianna Fáil took 14, Labour took nine, Sinn Féin secured three, and others took five. Eleven seats now remain, and will be filled by the Taoiseach Enda Kenny.
RTÉ reports that there has been speculation that some of the nominees will not come from the party political fold.
The Seanad is now assembled as follows:
Cultural and Educational Panel
Deirdre Clune – Fine Gael
Michael Mullins – Fine Gael
Labhrás Ó Murchú – Fianna Fáil
Thomas Byrne – Fianna Fáil
John Gilroy – Labour Party
Agricultural Panel
Paul Bradford – Fine Gael
Paddy Burke – Fine Gael
Michael Comiskey – Fine Gael
Patrick O'Neill – Fine Gael
Paschal Mooney – Fianna Fáil
Brian Ó Domhnaill – Fianna Fáil
Denis O Donovan – Fianna Fáil
Jim Walsh – Fianna Fáil
Susan O'Keefe – Labour
James Heffernan – Labour
Trevor Ó Clochartaigh – Sinn Féin
Labour Panel
Fidelma Healy Eames – Fine Gael
Tony Mulcahy – Fine Gael
Cáit Keane – Fine Gael
Terry Brennan – Fine Gael
Darragh O'Brien – Fianna Fáil
Terry Leyden – Fianna Fáil
Ned O'Sullivan – Fianna Fáil
John Whelan – Labour
Marie Moloney – Labour
David Cullinane – Sinn Féin
Industrial and Commercial Panel
Imelda Henry – Fine Gael
Paul Coghlan – Fine Gael
Catherine Noone – Fine Gael
Colm Burke – Fine Gael
Averil Power – Fianna Fáil
Mary White -Fianna Fáil
Marc MacSharry – Fianna Fáil
Jimmy Harte – Labour
Kathryn Reilly – Sinn Féin
Administrative Panel
Martin Conway – Fine Gael
Michael D'Arcy – Fine Gael
Tom Sheahan – Fine Gael
Mark Daly – Fianna Fáil
Diarmuid Wilson – Fianna Fáil
John Kelly – Labour
Denis Landy – Labour
National University of Ireland Panel
John Crown – Other
Rónán Mullen – Other
Feargal Quinn – Other
Trinity Panel
David Norris – Other
Ivana Bacik – Labour
Seán Barrett – Other