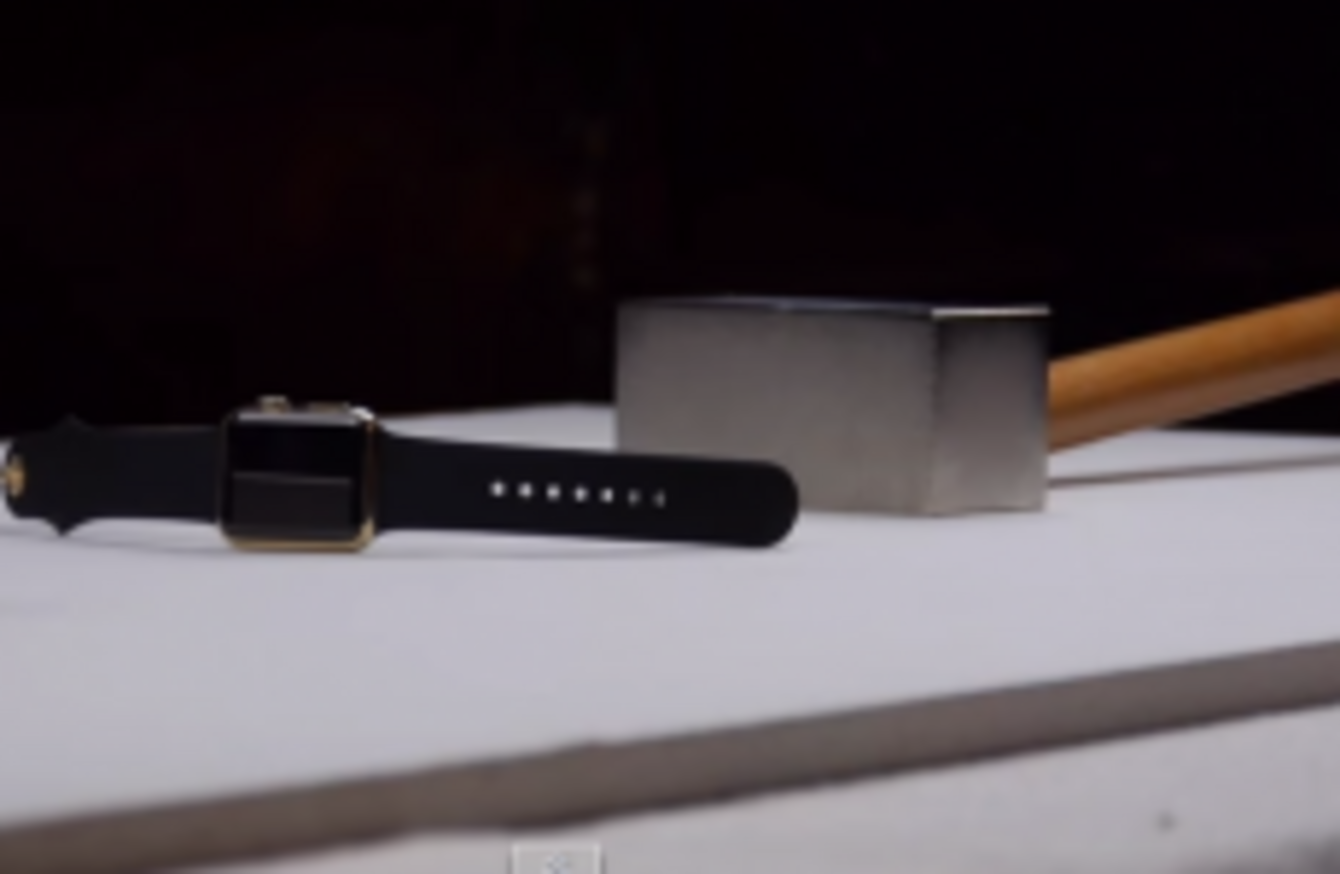 FOR SOME INEXPLICABLE reason, there's an entire genre of videos on YouTube of people smashing up expensive goods.
Apple products in particular have proven to be weirdly smashable, ending up in blenders, being dropped from a height or put in a lava lamp.
Now people have got two extremely powerful neodymium magnets and put a gold Apple Watch worth around €9,000 between them – and watched what happened next when the watch came up against 650 pounds of force.
Somehow, the watch still had a bit of life left in it at the end.
Source: TechRax/YouTube
More ways to take a break: