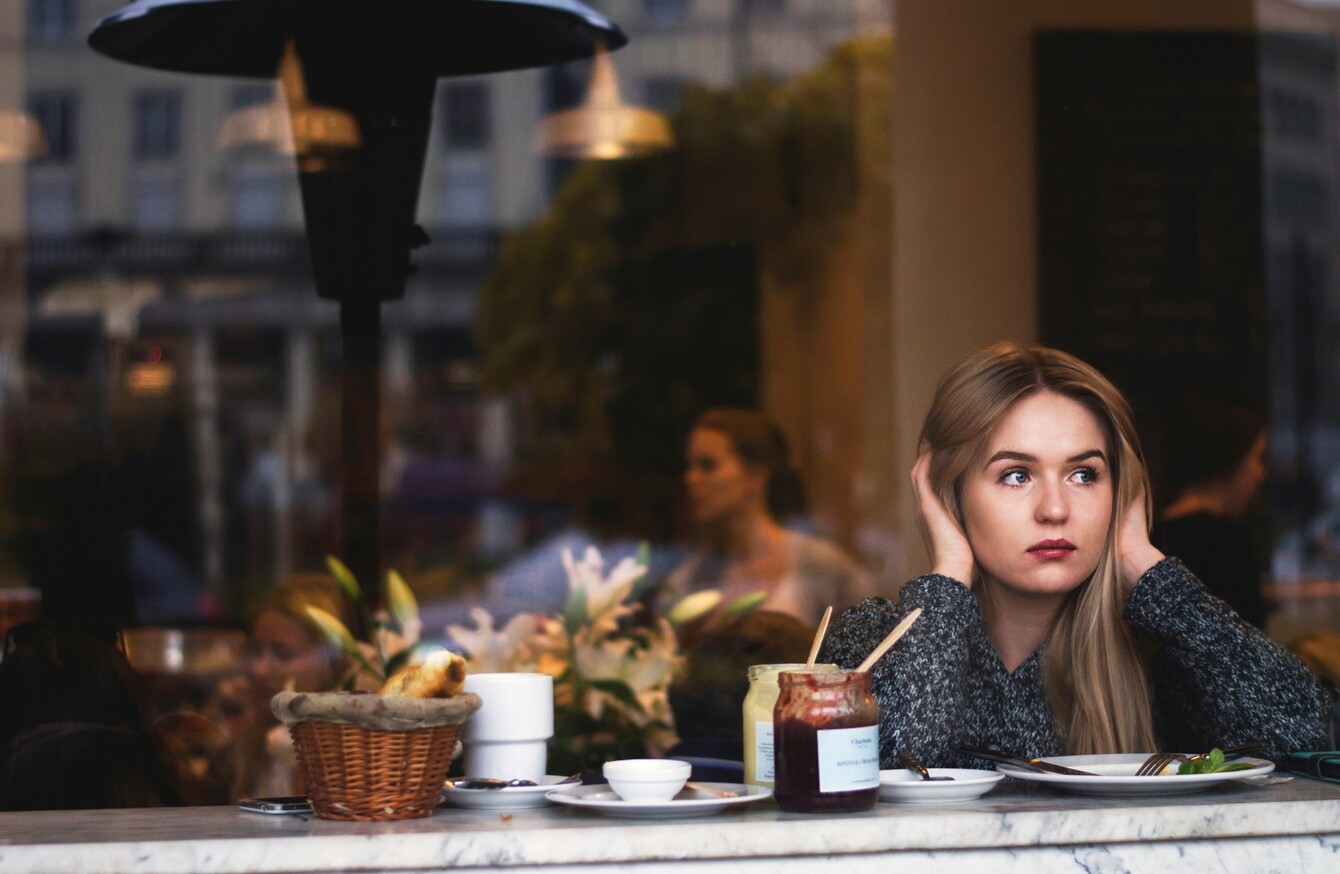 WAS THAT A CASUAL hair flick or were you just waving at a complete stranger? We as a nation seem to constantly get ourselves into awkward situations, and our total lack of suavity about anything can make those situations even more uncomfortable.
Sit back for an emotional roller coaster of awkward feelings you never wanted to feel, with our pick of the offenders that will make your toes curl the most.
1. When you're struggling to say bye
There is truly nothing more excruciating than saying goodbye to someone (multiply this by about a thousand if you don't know them very well) and realising you're destined to walk the same direction, trying not to make eye contact while you find a nearby hole to jump into. Alternatively, you could just stay in the café/restaurant/bar you are trying to leave, forever. This is your life now.
See also: Trying to get off the phone with your mother after approximately ten completely redundant 'bye's when you're with your friends, just in the door at work or God forbid, on a date. And the inevitable guilt you'll feel for refusing to say, "love you too" – all unbearable. We Irish are just not good at saying goodbye.
2. When you're trying to show your gratitude
There's a beautiful moment just as the food you've ordered is placed in front of you, and you're resisting an uncomfortably strong urge to Instagram it, before you create a wildly uncomfortable situation with your words. "Enjoy your meal", they smile numbly. Without skipping a beat, you turn and casually utter "you too", while your friends slowly cringe around you. Which lovely meal do you think they'll be enjoying while they're run off their feet bringing your coffees, you ungrateful git?
A similar level of awkwardness can also be achieved when you accidentally have the 'privilege' of dining with someone who seemed to have missed the part of their life when they learned basic manners. You can try to communicate via the expression in your eyes that you are so sorry for their endless demands, but you're already guilty by association.
3. When you think you've been asked a question
Are they… they're not? I don't think I know that guy. I better not be rude anyway. Almost in slow motion, your hand just shoots up and you're greeted with a bashful smile, and a point to a completely different person just out of your eye line – the person they were actually waving at. As Irish people, we would genuinely rather wave at complete and utter strangers than run the risk of being rude. There's usually a reason you don't recognise that person – just quit while you're ahead.
Also in this category is automatically answering questions that were definitely not directed at you and the uncomfortable damage control of someone trying to explain that they were actually on the phone, or asking someone else in the group in a way that doesn't say 'get over yourself'.
4. When you've sent something to completely the wrong person
A niggling fear for anyone capable of unlocking a phone, is the fear that if you're ever saying anything negative about a person, Siri will take it upon herself to ring said person and alert him or her to your sentiments.
Even worse, the scary phenomenon of Sending A Text To The Person The Text Was About, a concept so awkward that comedian David O Doherty has an entire song about it. And the most awkward part of all, there is no possible way to explain this one away with any sort of reasonable explanation. You'll just need to change your name and emigrate, it's the only way.
5. When you've definitely put your foot in it
As Irish people, we're very fond of asking after people, and a lot of the time, those people may not be in that person's life anymore. Whether it's the fact that you don't have the heart to tell your granny that you broke up years ago with someone they liked (maybe one day she'll just stop asking), or you've thrown a 'you know what dads are like' type line, to someone you forgot doesn't really have one, it's extremely awkward.
You can spend the next few moments digging an even bigger hole for yourself by trying desperately to explain how you "didn't mean it like that", but you're just going to make things exponentially awkward while the other person tries to shrug it off. We know you're a good person, it's just not that clear right now…
6. When you're figuring out who's going to pay
There's often a palpable air of awkwardness when a barista or waiter asks, "are you paying together or separately?", so much so that it sparked a lot of debate when featured on an episode of First Dates recently, an episode that inspired one of our most divided polls of all time.
And you could make a pretty solid bet on the fact that said barista or waiter does not find your awkward fumbling for your purse or wallet and gentle insistence that you'll pay for both of you in any way as sweet as you think it is. I will pay for the meals of everyone in here if it diffuses that awkwardness, you think. The fist fight Mrs Doyle had in Father Ted over who would pay for tea isn't a million miles from the reality of it all.

Life is full of awkward moments. Bord Gáis Energy can't help you with those, but we can save you money with our latest offer. Switch to Bord Gáis Energy for dual fuel and get €150 back, 12% off electricity and 10% off gas*. Now that's worth thinking about.
*Terms & conditions apply.