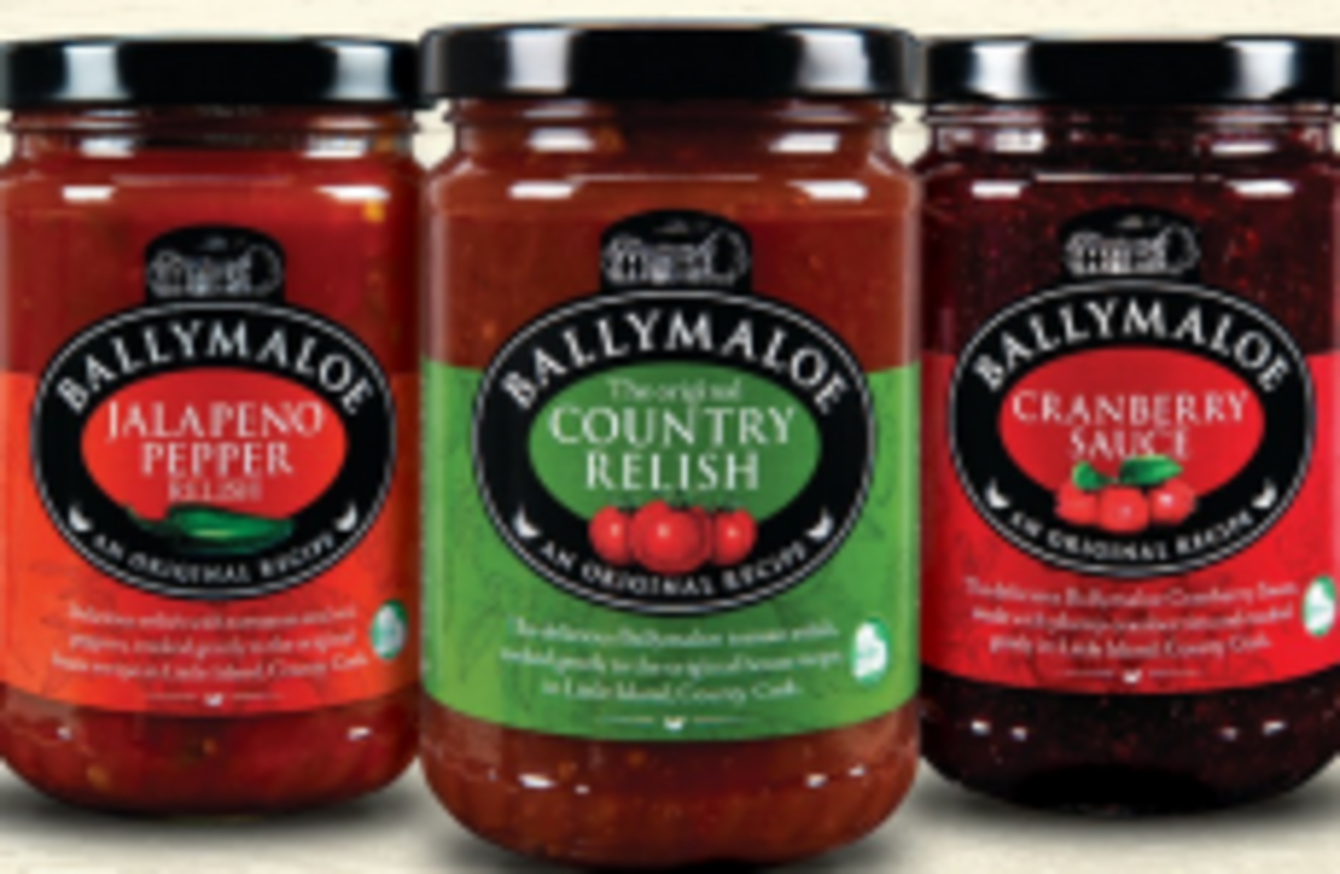 Image: Ballymaloe
Image: Ballymaloe
BALLYMALOE COUNTRY RELISH has secured a massive listing with Tesco and will be stocked in over 900 of the supermarket giant's stores across the UK from April.
Sales of the Irish relish are expected to exceed €500,000 for the rest of 2015.
The Irish-run family business is owned by Yasmin Hyde, daughter of Myrtle and Ivan Allen of Ballymaloe House. The tomato relish is one of Myrtle's recipes from the 1930s and her daughter started to produce it for local shops and restaurants 25 years ago in her kitchen.
She quickly outgrew the space as the relish became more popular and now works out of purpose built kitchens in Little Island in Cork, where the company employs a staff of 20 and produces a range of sauces and relishes.
The company previously took part in a Tesco supplier development programme with Bord Bia which saw the relish stocked in the World Foods section of 200 stores in the UK in 2013 but this new development will see the Ballymaloe jars lining shelves in more than 900 Tescos.
"It's quite fitting that we're announcing this contract with our colleagues in the UK a few days before St Patrick's Day and over Mother's Day weekend," commented Tesco Ireland Commercial director John Paul O'Reilly. "Ballymaloe relish is an iconic Irish product and the brand itself is an example of a passion for food and a sense of entrepreneurship being handed down through the generations of a family business from Myrtle Allen to her daughter Yasmin and her granddaughter Maxine."