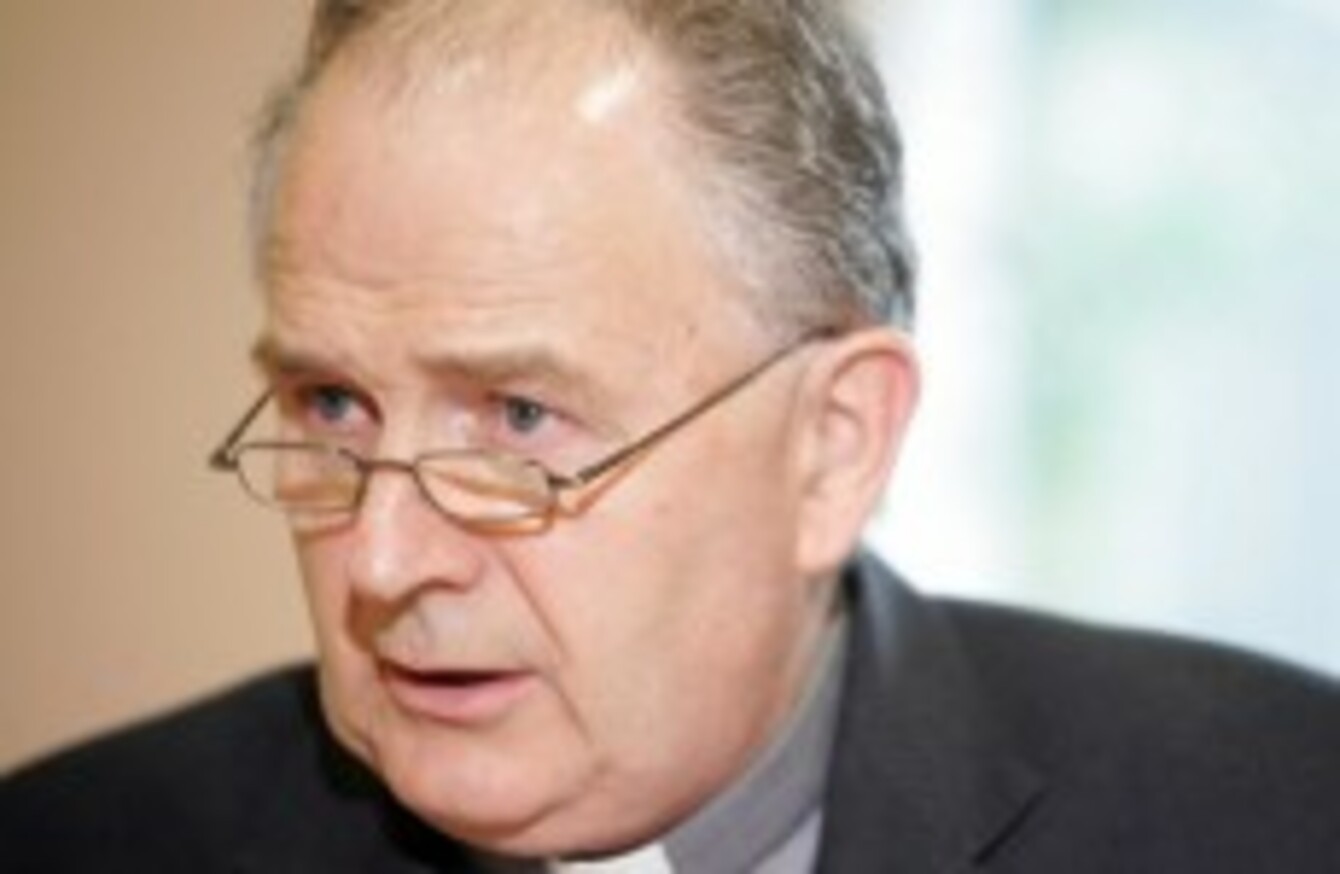 Bishop of Kilmore Leo O'Reilly
Image: Leon Farrell/Photocall Ireland
Bishop of Kilmore Leo O'Reilly
Image: Leon Farrell/Photocall Ireland
THE BISHOP OF Kilmore is asking Irish people to pray for politicians in the lead-up to the vote on the Protection of Life During Pregnancy Bill.
Speaking to Shannonside Radio this morning, Leo O'Reilly said he had written to all elected representatives in his Diocese in advance of the vote, and he called on the two Government parties to allow a free vote on the issue.
It follows Cabinet talks this morning held to finalise the wording of the legislation, which is expected to be published later today.
The Bishop stopped short of stating that Catholic TDs who voted in favour of the Bill would be leaving themselves open to excommunication, despite being asked several times by host Joe Finnegan what consequences politicians would face if they did so.
Cardinal Seán Brady said last month at a vigil in Knock that church law was clear on the issue, stating: "We know what the law is about excommunication, about abortion, that's a fact."
Pressed on the consequences religious politicians would face for backing the changes to the law, Bishop O'Reilly said it was a matter "between them and God", and that they may want to "seek out a priest" or contact him directly. He added:
They have to face their God and they have to decide whether in conscience they have done something seriously wrong.
The Bishop dismissed the question of excommunication as a 'red herring', and said Oireachtas members had a duty to vote according to their conscience and the people they represent.
The country's most senior Catholic clerics are holding discussions in Maynooth today as their June General Meeting continues.
A strongly-worded statement released yesterday by the Irish Bishops' Conference said that the country had reached a 'defining moment', and that no individual had the 'right to destroy life'.