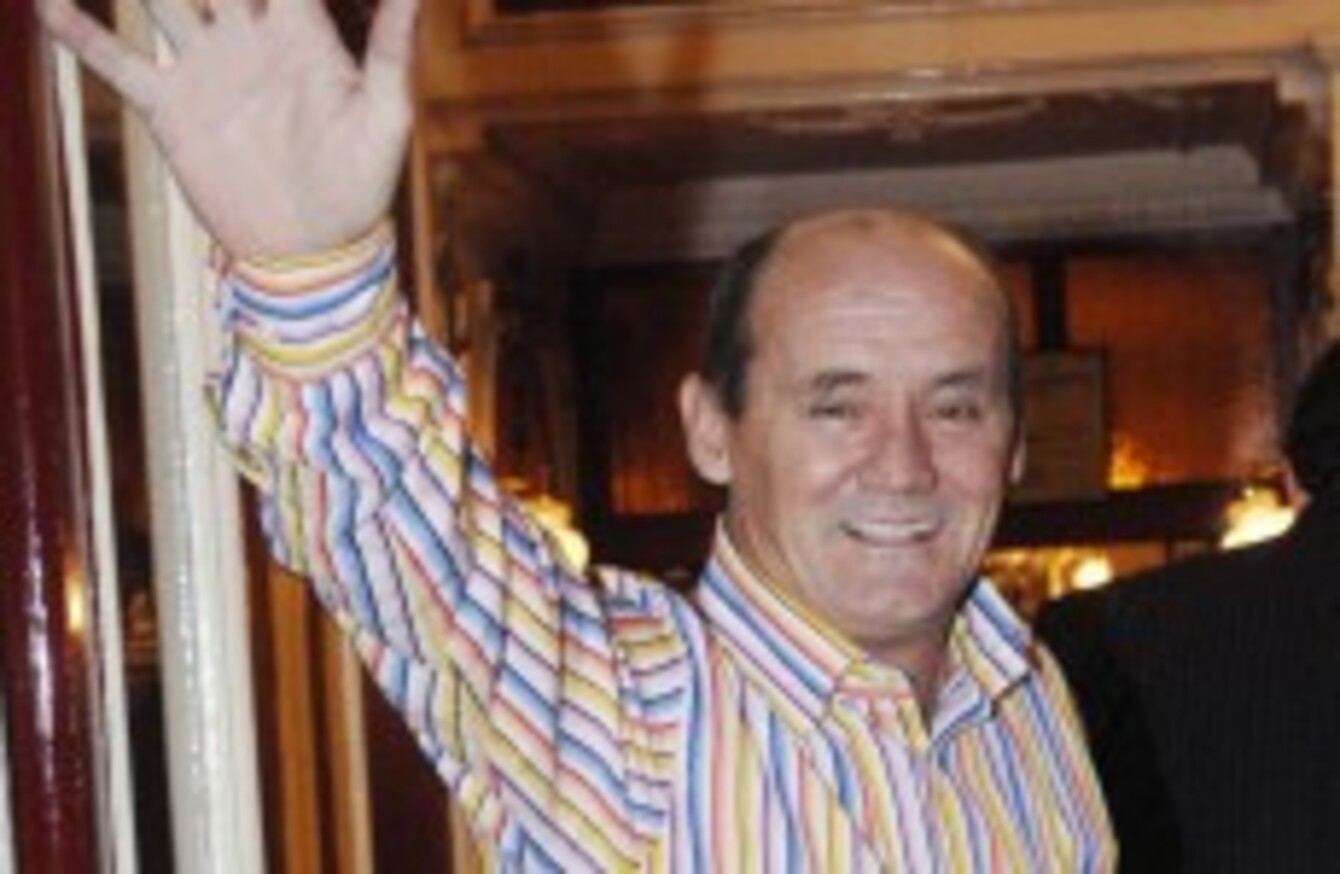 Brendan O'Carroll
Image: Photocall Ireland
Brendan O'Carroll
Image: Photocall Ireland
COMEDIAN BRENDAN O'CARROLL has said he intends to run for election to Dáil Eireann at some point in his life, outlining the radical plans he would want to implement if he were elected.
Speaking to TheJournal.ie the Mrs Brown's Boys writer also revealed the reasons behind his recent payment of €7,000 to a man who told RTÉ's Liveline he had been threatened by loan sharks over money he owed.
O'Carroll had been listening to the Joe Duffy phone-in programme in Florida, where he spends six months of every year, and said he felt implored to offer the man some help.
He explained: "I couldn't in all conscience sit there knowing I have seven thousand in the bank and that for that man, it would change his life."
O'Carroll revealed that he later found out the man had borrowed the money at 600 per cent interest to bury his 20-month old son. "In the big picture, you can't listen to that and not do something about that," he added.
On his political ambitions the 55-year-old, whose mother Maureen was a Labour TD in the 1950s, said that he believes he owes this country because he was not forced to emigrate like many of his friends were in the 1970s and 80s.
"It's a horrible thing", he said of emigration. "I am one of the lucky ones. I was always able to manage with work here and I didn't have to leave home to make a living. So I owe this country.
If I can do that in the service of the country in Dáil Eireann, I'd be delighted to do that.
Prior to the last general election, O'Carroll formulated plans for a political party that he planned to call the Social Justice Party. He revealed that he had spoken with 12 "like minded people" who he believed would have been elected in areas where they were already popular.
O'Carroll had hoped that the party could hold the balance of power in the way the Progressive Democrats did but the idea was shelved when he concluded that the outcome of the election was likely to mean a Fine Gael-Labour coalition, meaning his party would have little influence.
But he did not rule out running for the Dáil in the future:
I can tell you now, before the end of my life I will serve in Dáil Eireann. I will serve the people of Ireland in some shape or form, hopefully to better their lives.
O'Carroll outlined his own ideas for simulating the economy, saying he would abolish all tax-free allowances and set a flat rate tax of 20 per cent for anyone earning €300 or over.
He said he would abolish VAT and impose a flat transaction tax of 7-10 per cent on every transaction in the country. He said:
These things I'm talking about, they are radical, but people will get behind it if you give them leadership.

The situation we're in right now, the politicians have very little impact. We're stuck with what we're stuck with. We don't lack politicians, we lack leadership.
O'Carroll ruled out any possible late bid for the presidency saying that he didn't want to be popular but instead get things done.
He added: "There's no way we're going to change the current situation with lollipops."