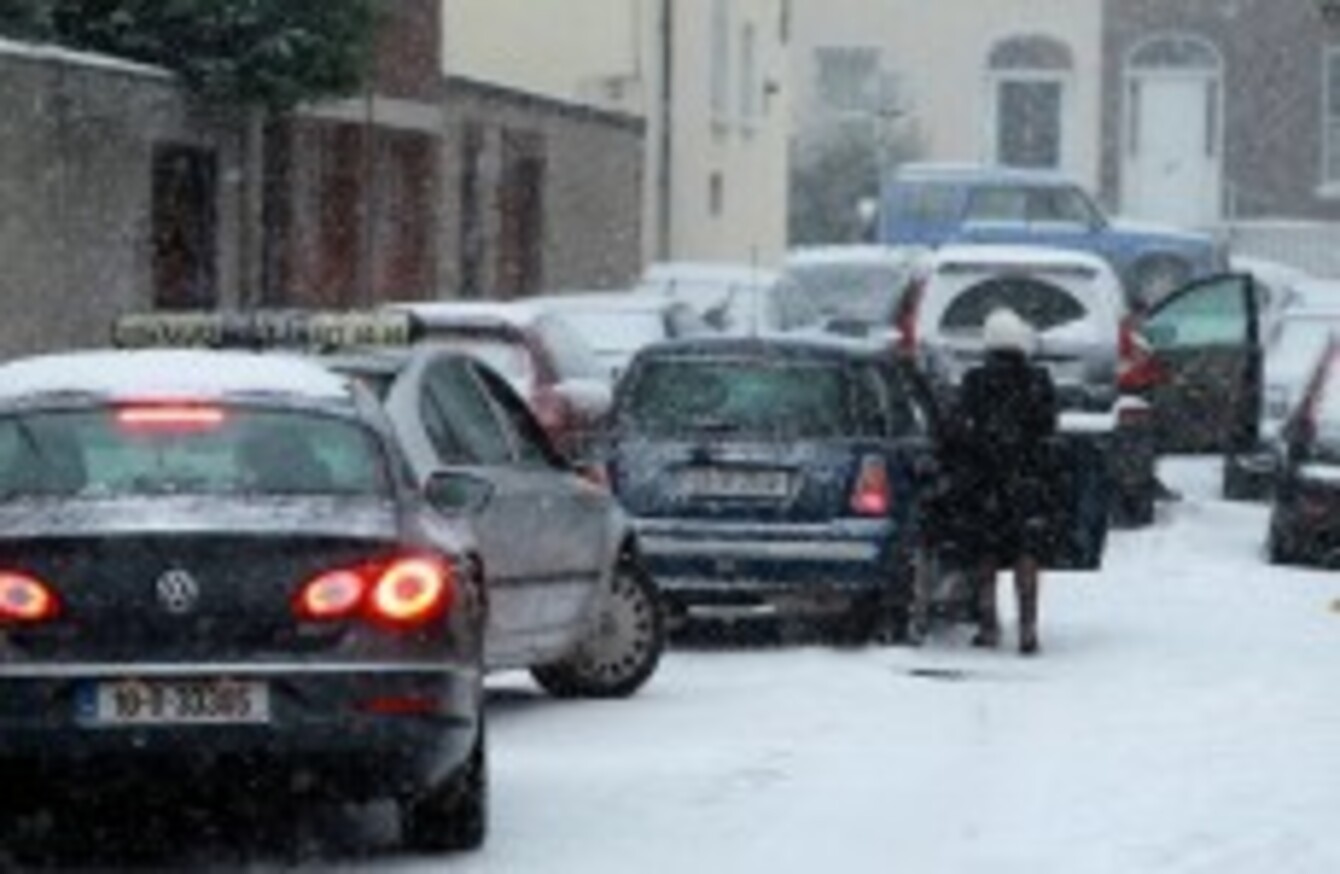 Image: Julien Behal/PA Wire
Image: Julien Behal/PA Wire
THE COLD WEATHER gripping Ireland at the moment is not only a headache for transport, but it's a nightmare for businesses – and is costing them up to €7 million a day in wages, it is claimed.
The Small Firms Association estimates that if half of the country's private employees were to arrive at work 30 minutes late – or leave 30 minutes early – because of the poor weather, firms lose the equivalent of 49,300 days of labour.
The Irish Independent quotes SFA director Avine McNally as estimating the cost of the working time lost is the equivalent of just over €7m every day.
Distribution companies have been hardest hit by the conditions, with their delivery schedules being hit, on top of any wages they have to pay to employees who are unable to make it to work.
The retail sector has also been hit; PJ Timmins, chief executive of Clery's department stores, told RTÉ's Morning Ireland that his footfall had been halved as a result of the cold weather, despite his store being so close to main transport hubs.
The cold snap did mean good news for consumers willing to brave the cold, however, as Timmins said shops would have to liquidate their stock one way or another, and that this would mean prices falling.
Yesterday, estimates released by recruitment company Sigmar suggested that the average firm had had an 86% attendance rate over the course of the week – meaning that 14% of employees didn't make it into the office at any point since Monday.