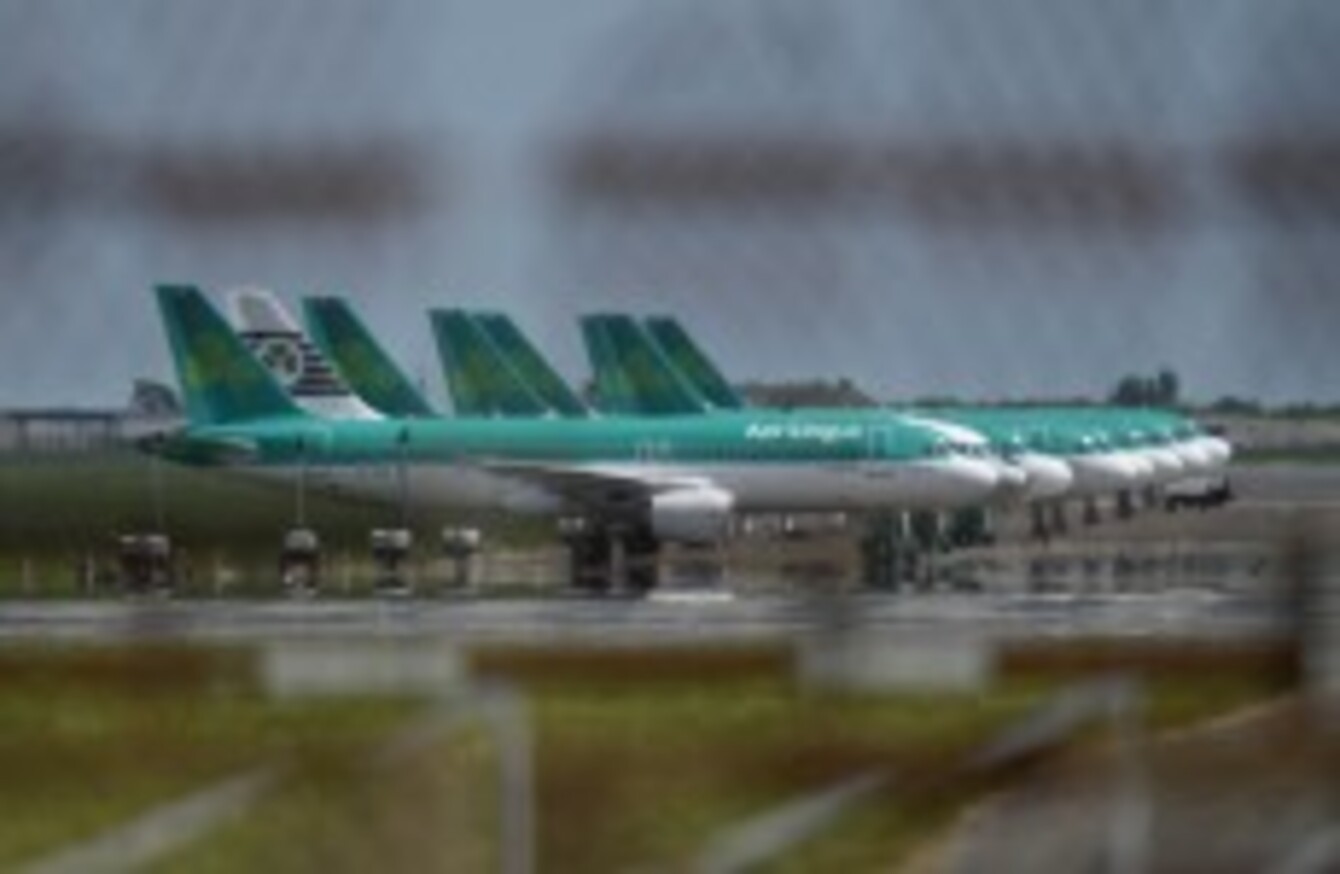 Image: PA Wire/Press Association Images
Image: PA Wire/Press Association Images
BOTH AER LINGUS and the Dublin Airport Authority should increase capital contributions to their joint IASS pension scheme in an attempt to plug a €780 million hole.
That's according to an expert panel that looked at the complex industrial relations issues arising from Labour Court Recommendations last year.
Aer Lingus CEO Christoph Mueller had last week urged a delay in the the publication of the report, citing concerns that the proposals would not be accepted by shareholders.
The report was published and presented to the Department of Transport, Tourism and Sport today.
The panel has recommended that Aer Lingus increase its contribution to the scheme by €36.7 million, making a total contribution of €146.7 million for active employees.
In the case of DAA, it is the view of the panel that the capital sum proposed by the DAA be increased by €9.15 million to a total of €57.3 million.
The panel recommends that lower paid employees of both companies should pay lower contributions.
The panel accepts that there are different views on how the problem of the shortfall should be addressed, recognising that the employers regard the IASS as being unsustainable.
The panel says that detailed agreements now need to be put in place between parties that incorporate these recommendations and those of the Labour Court.
The final report can be read here >