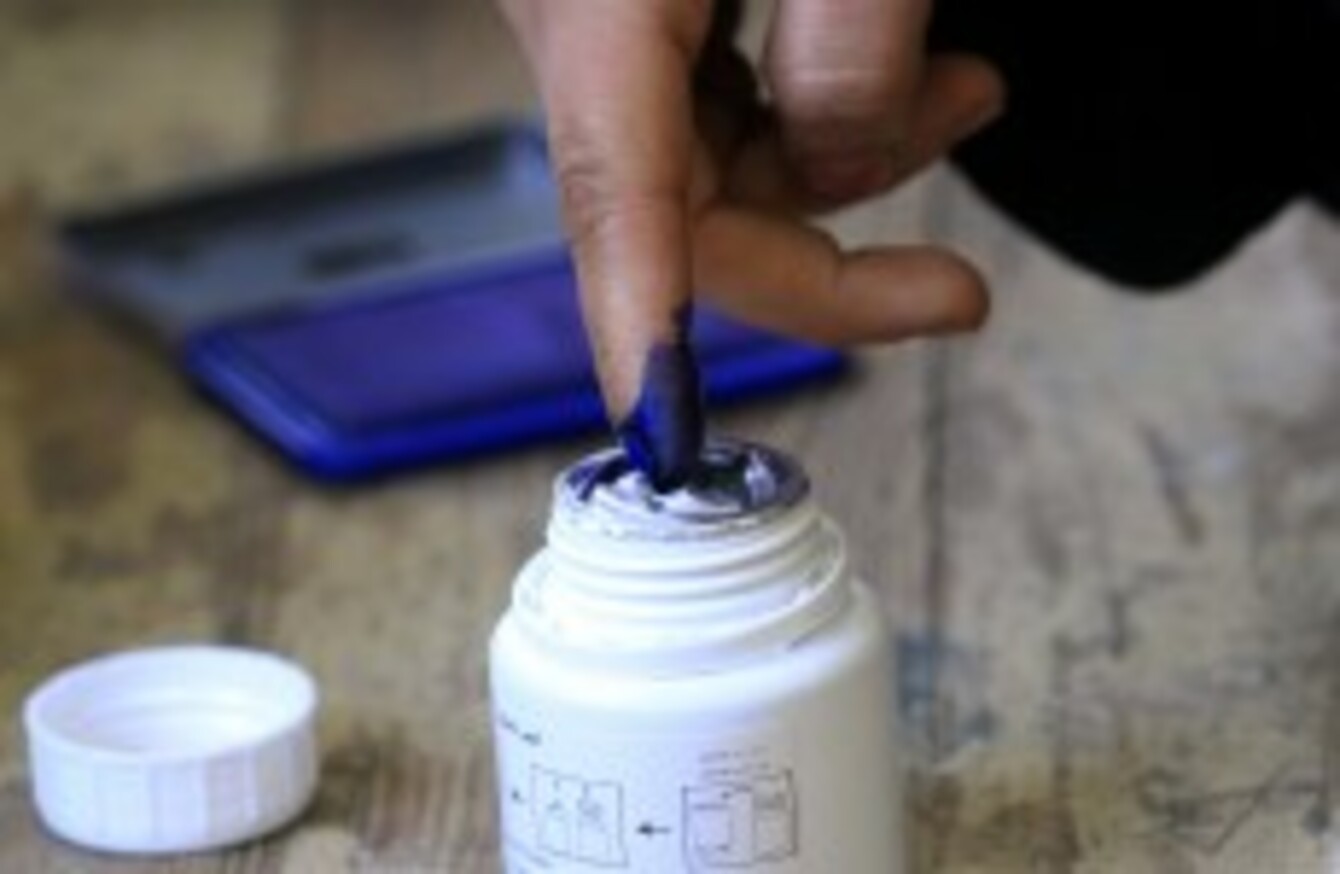 Image: Khalil Hamra/AP/Press Association Images
Image: Khalil Hamra/AP/Press Association Images
EGYPTIANS LINED UP in front of polling centres in nine provinces to cast their ballots in the third and final round of the country's first parliamentary elections following the ouster of Hosni Mubarak.
Some 14 million voters in a third of Egypt's 27 provinces are to elect 150 members of parliament. The two-day balloting is taking place in areas known as strongholds of Islamist parties and is unlikely to change the outcome of the elections.
Islamist parties are expected to consolidate their gains from the first two rounds and win the majority in the 498-seat lower house.
An alliance led by the most influential Islamic group, the Muslim Brotherhood, and the ultraconservative Salafi group have gained nearly 70 per cent of the vote in the first two stages.
Liberal and secular groups that led the uprising that forced Mubarak from power have performed poorly in the staggered elections, which started on 28 November.
Complicated voting system
The exact numbers of seats won by each group so far could not be known because of the complicated voting system Egypt is using.
Some seats are determined in a direct race between candidates, while others are divvied out in proportion to each party's acquired percentage of overall votes.
The election commission is to announce the actual numbers of seats at the end of the entire process. Final election results are due to be announced Jan. 13.
One of the parliament's first tasks will be to select a 100-member panel to draft the country's new constitution.
The three rounds are for Egypt's legislative People's Assembly. The vote for the less powerful Shura Council will follow in late January and both houses are to begin their session in March.