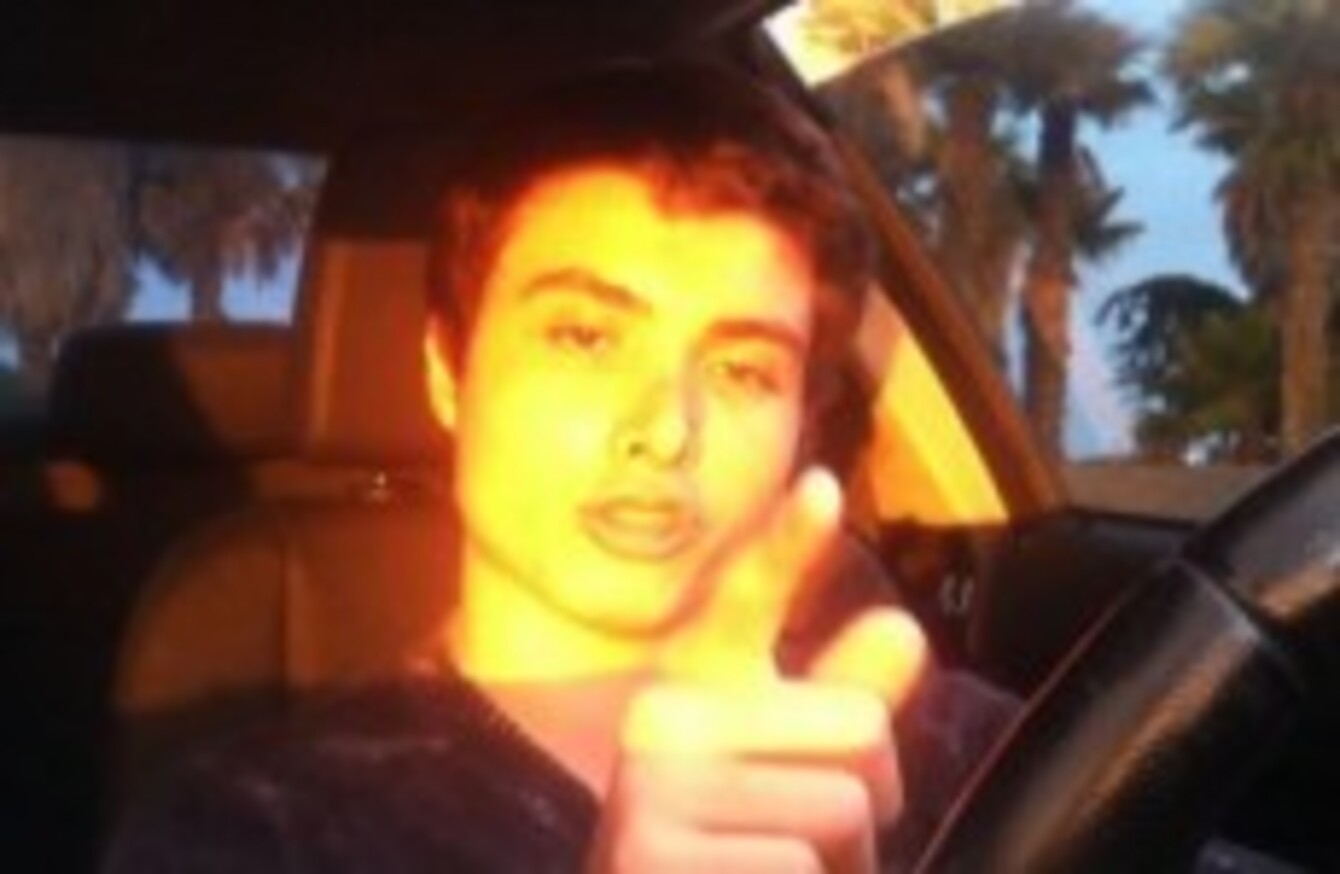 Elliot Rodgers
Image: YouTube
Elliot Rodgers
Image: YouTube
ELLIOT RODGER'S FATHER says it's his "duty" to help prevent future mass killings.
The father of the young man who killed six people and injured 13 others near the University of California, Santa Barbara, last month says says he wants to help people recognise warning signs of mental illness within families.
Elliot Rodgers, aged 22, stabbed three people to death and then fatally shot three more. He posted a video on YouTube beforehand vowing to punish women.
He killed himself after the knife-and-gun rampage.
Peter Rodgers, an assistant director of the 2012 Hollywood blockbuster, The Hunger Games, says his son hid his sickness from his family, mental health professionals and law enforcement.
He says in hindsight he is beginning to understand there are traits that family members can look out for in loved ones.
Speaking to Barbara Walters in an interview to air today as an ABC News prime-time special, Peter said he constantly thinks about the young men and women who his son killed.
"My son caused so much pain and suffering for so many families," he said.
Peter says he now finds himself in a "reverse nightmare situation".
When you go to sleep normally you have a nightmare and you wake up and everything it okay. Now I go to sleep, I might have a nice dream and then I wake up and slowly the truth about what happened dawns on me — my son is a mass murderer.
He said there was "no way" he ever thought his son "could hurt a flea".
We didn't see this coming.
Additional reporting Associated Press
Helplines:
Console 1800 247 247 – (suicide prevention, self-harm, bereavement)

Aware 1890 303 302 (depression, anxiety)

Pieta House 01 601 0000 or email mary@pieta.ie - (suicide, self-harm, bereavement)

Teen-Line Ireland 1800 833 634 (for ages 13 to 19)

Childline 1800 66 66 66 (for under 18s)