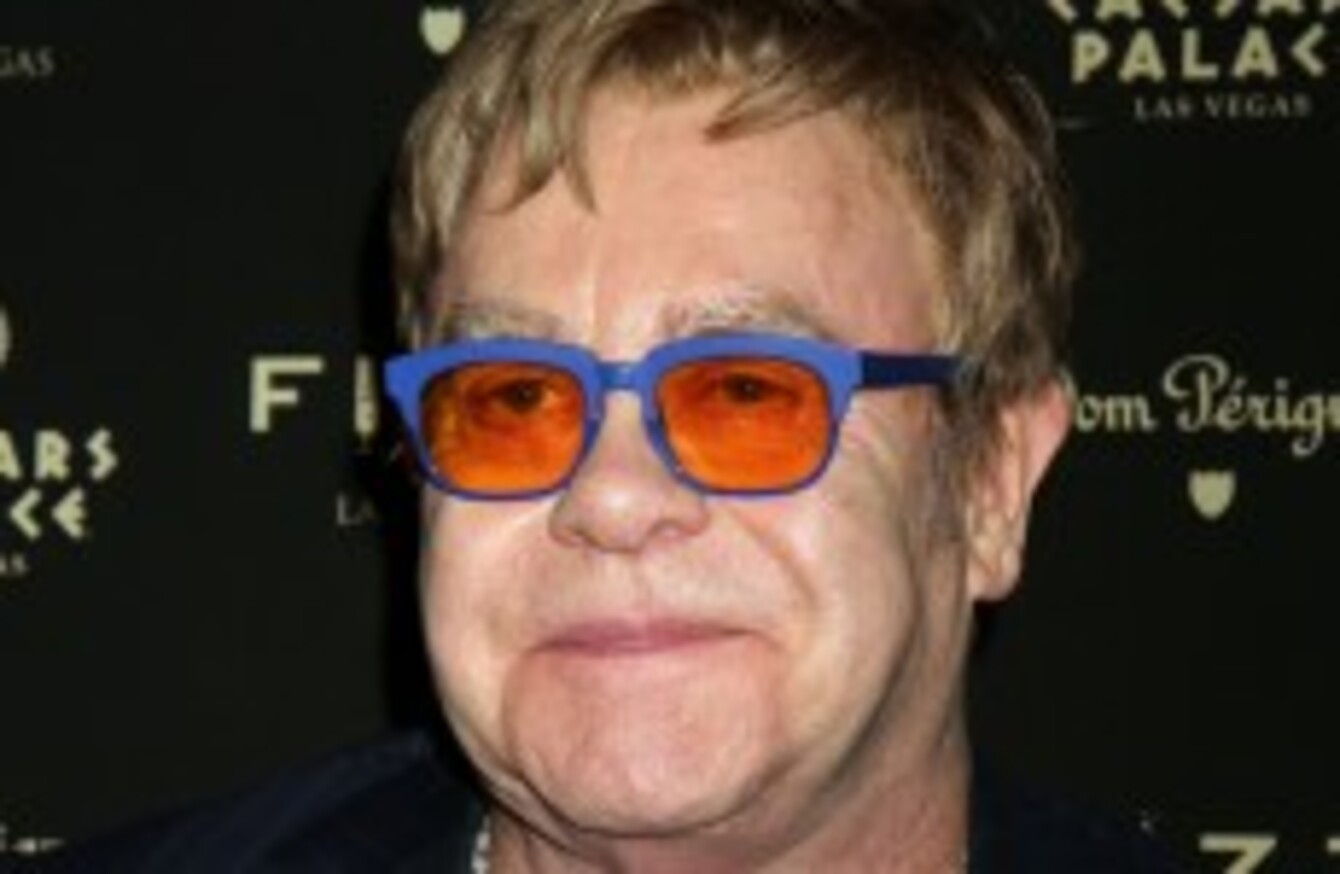 Elton John
Image: EMPICS Entertainment
Elton John
Image: EMPICS Entertainment
ELTON JOHN SAYS he is travelling to Russia in November where he hopes to speak to the Russian President Vladimir Putin about gay rights.
In an interview with Sky News the singer said that he felt that "globally we seem to have gone backwards in certain areas".
He said that he has always been an advocate for those who have had their human rights taken away from them.
Talk 
"I will fight for peoples' rights… for anyone whose rights are taken away from them, I will try and fight them," he said.
I am going to Russia in November and I will try and meet Putin and I will try and talk to him. I don't know what good it will do.
He said that he wants to "build a bridge" saying "it is no good putting up a wall and saying I am not talking to these people. The only way anything gets solved is by talking to people".
Elton John said he at least has to try and make a difference, adding that "nothing may come of it".
There are so many people living a life of hell. I am living a life of luxury with my human rights intact.
Gay marriage
In the Sky News interview he also said that Jesus would have supported gay marriage.
"If Jesus Christ was alive today, I cannot see him, as the Christian person that he was and the great person that he was, saying this could not happen.
"He was all about love and compassion and forgiveness and trying to bring people together and that is what the church should be about."