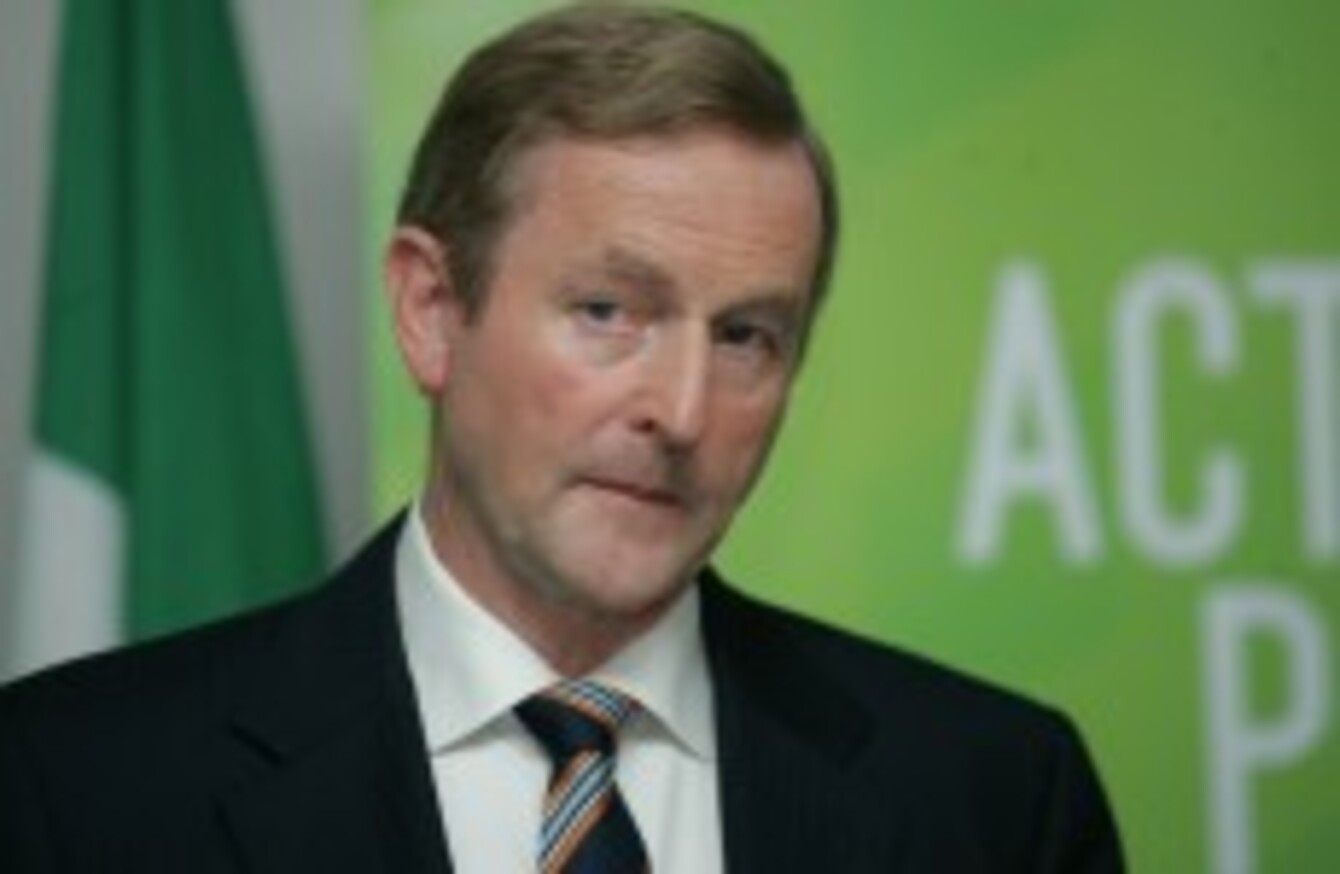 Taoiseach Enda Kenny
Image: Photocall Ireland
Taoiseach Enda Kenny
Image: Photocall Ireland
A FINE GAEL TD has said he is "disappointed" by his party's handling of John McNulty debacle.
Speaking to Newstalk Breakfast, Dublin North TD Alan Farrell said that he felt "deflated" by the whole affair as the Fine Gael parliamentary party prepares to meet later this evening.
The meeting at Leinster House is likely to hear criticism of Taoiseach Enda Kenny for his handling of the affair. It will be Kenny's first chance to address his parliamentary party since the controversy arose.
McNulty withdrew from the Seanad by-election following a week-long controversy over his appointment to the board of the Irish Museum of Modern Art (IMMA).
Election
There is speculation that McNulty could still get elected, as his name is still on the ballot paper. Liam Twomey, a Fine Gael TD, for Wexford told the radio station that a huge number of Oireachtas members had already cast their votes, adding there was an opportunity to vote yesterday.
He said he believed that McNulty was paying a high price and that he was a "decent fellow".
Speaking on the same programme, Labour TD Kathleen Lynch said she believed the whole incident had damaged the government, but said:
The notion we can sit here today and pretend that this is something new, this has been happening over the last number of years.
Fianna Fáil's Seán Ó Fearghaíl said there is the tradition of appointing party supporters to boards, but said at the last election the people demanded change.
Board members
He added that since the election, boards have continued to be "stuffed" with Fine Gael and Labour supporters "just in the same way as previously appointed". Ó Fearghaíl  said the Government's commitment for change had not been honoured.
He went on to say that the whole affair was a "particularly grubby incident" that should not have implicated the Irish Museum of Modern Art.
Ó Fearghaíl called it "political cowardice" of the Taoiseach to bat the responsibility for the issue on to the Minister for the Arts, Heather Humphreys.
Lynch said she would not go so far as to call it a "grubby incident" and said she did not know why Humphreys had not come forward to clarify whether she knew McNulty was a Seanad candidate when put forward for the IMMA board.
"I don't know what she doesn't answer the question," she said.
She said it was a matter that would be discussed more at Labour's parliamentary party meeting tonight.