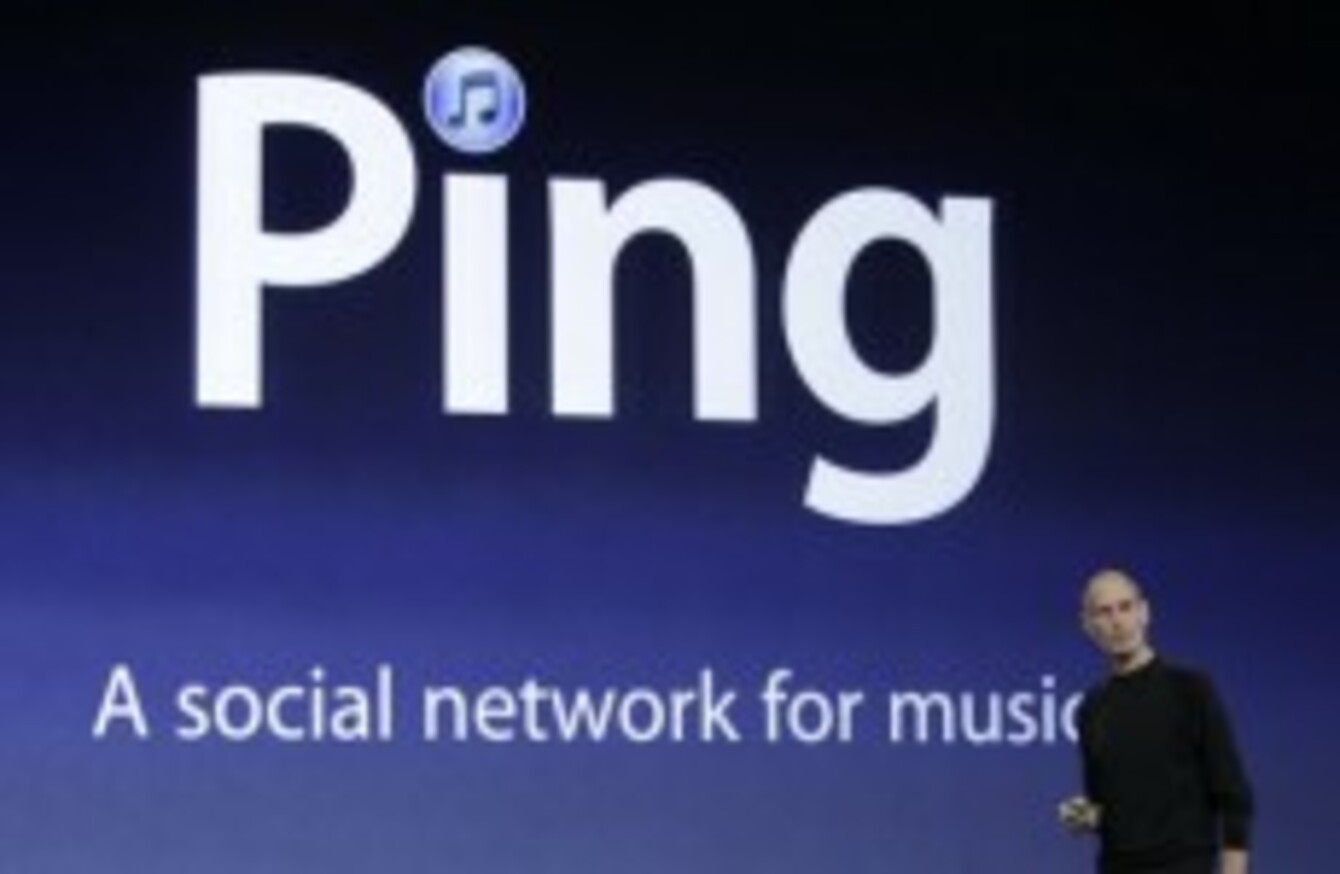 Image: Paul Sakuma/AP
Image: Paul Sakuma/AP
UNTIL NOW they had no real reason to fear one another – but now it seems the next great war of Silicon Valley will be between Facebook and Apple, with the social network and the iPod manufacturer at odds over the latter's new social tool, 'Ping'.
The new social feature, built into the latest version of iTunes launched by Apple CEO Steve Jobs on Wednesday, gives users a music news feed and tailored updates based on the contents of their music libraries.
In a way similar to other social tools like Twitter, users are also able to 'follow' their friends' Ping accounts, and be followed back in return.
Now, however, it has emerged that Apple had tried to build a tool that allowed users to synchronise their Ping and Facebook accounts so that Ping users could see which of their Facebook friends was using Apple's new service.
Ordinarily such a procedure would not require any input on Facebook's part, with the company's 'applied programming interface' (API) being publicly accessible for any programmer to use as they wish.
In Apple's case, however, because the volume of requests being submitted to the API would be significant – with every one of the 160 million iTunes users potentially trying to access Facebook through their Ping accounts – Apple had to seek Facebook's approval, which it didn't get.
When Apple demonstrated the service on-stage at Wednesday's announcement, they publicised the ability to find friends through Facebook – but, according to blogger Kara Swisher, Jobs complained about Facebook's "onerous terms" and has since decided to drop the Facebook feature from Ping entirely.
That's for now, at least – Swisher understands that the two companies are still in discussions for an alternative method of interacting, with Ping incorporating Facebook's 'Connect' feature which would divert traffic away from the API.