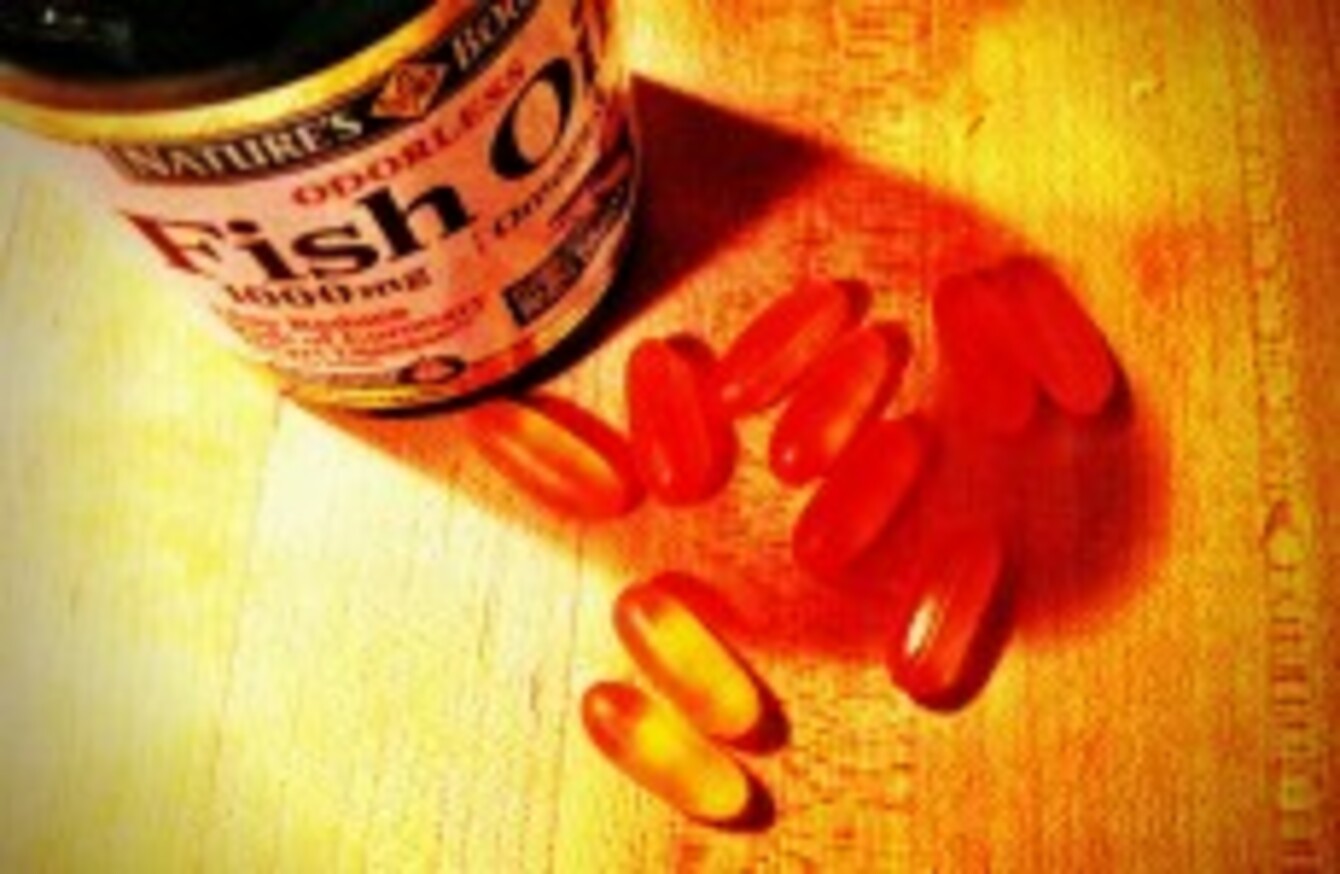 Image: AKZOphoto via Flickr/Creative Commons
Image: AKZOphoto via Flickr/Creative Commons
FOR MANY CHILDREN, it's only good for the bin.
But according to a new study, fish oil can significantly help old people guard against muscle deterioration.
Looking at how exercise affected a group women pensioners, scientists at the University of Aberdeen found that taking fish oil doubled the rate at which exercise improved muscles. After 12 weeks of exercise , they found that taking fish oil improved muscle strength by 20 per cent compared to an 11 per cent increase in people who did not take it.
"We believe the benefits of fish oil are due to a number of factors," said  Dr Stuart Gray, from the University of Aberdeen's Musculoskeletal Research Programme.
Older people tend to have low-level inflammation in the body which interferes with the muscles' ability to increase strength and mass. The anti-inflammatory qualities found in fish oil may reduce this inflammation and therefore inhibit this interference.
Muscle size falls by approximately 0.5-2 per cent a year in old people, according to the researchers. Exercise can help increase the size of muscles but after the age of 35, our bodies are less able to increase muscle through exercise alone, said the researchers.
However, the omega 3 in fish oil helps make muscles more fluid said the researchers.
We hope that providing new mechanistic insights into the benefits of fish oil on muscles could lead to the development of new pharmacological treatments to prevent against the loss of muscle with age.