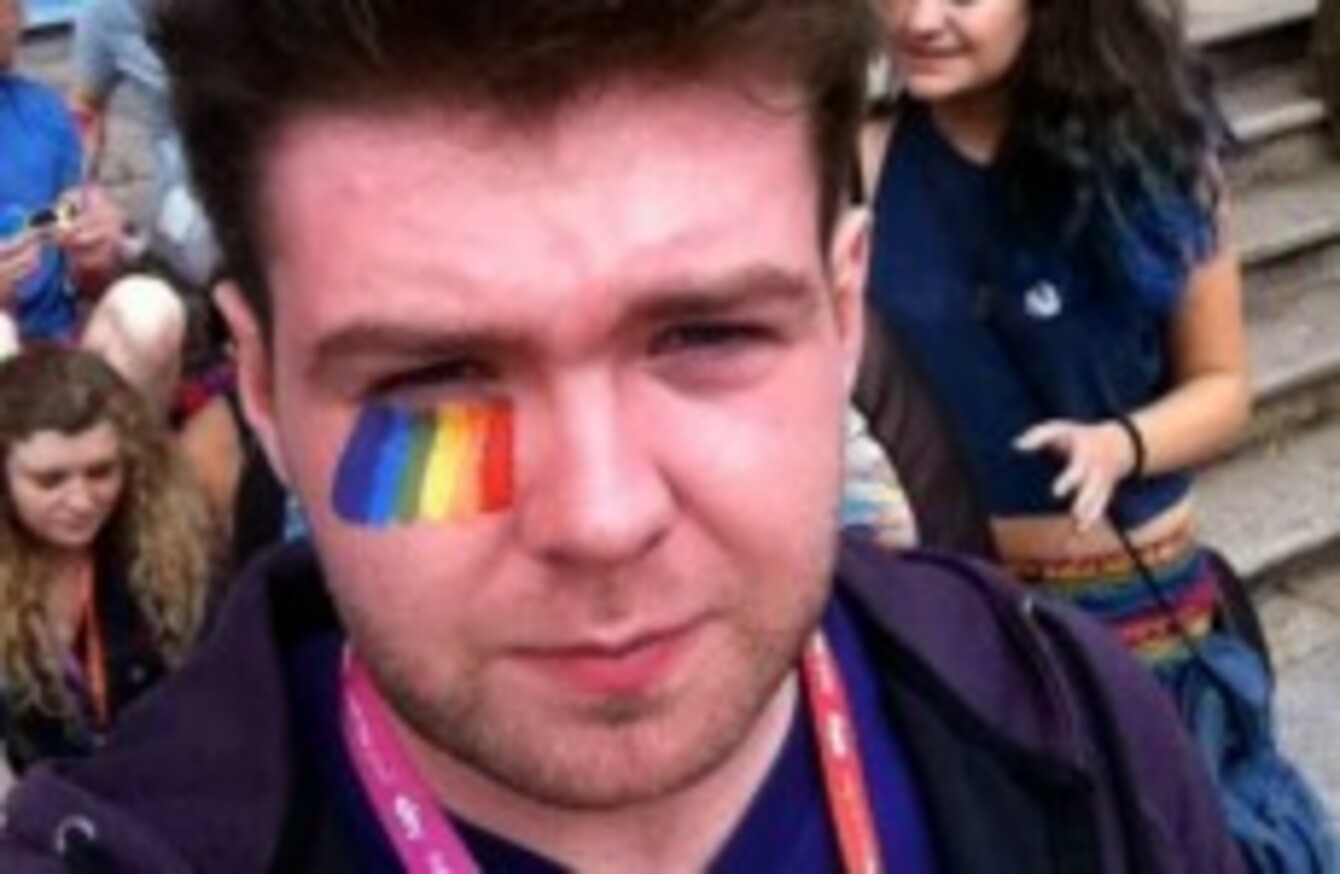 Image: Facebook
Image: Facebook
First published – 6:05am
A YOUNG GAY man is bringing a High Court challenge after an Irish blood bank turned him away for disclosing he had had sex with another man.
Galway student Tomás Heneghan (23) says the life-long ban imposed on him four months ago by the Irish Blood Transfusion Service (IBTS) is discriminatory, unreasonable and in violation of EU law.
Ireland still prevents men who have had oral or anal sex with other men from giving blood, a rule that was introduced at the height of the Aids crisis in 1985.
But the Department of Health is currently considering relaxing the policy, which LGBT campaigners have described as outdated and unfair.
Why is it still in place?
The IBTS says the ban, in prohibiting men who are more likely to contract HIV from donating, reduces the risk of infected blood passing into its supply.
While all donors undergo blood screening tests, it says a small number of infected donations can sometimes be missed because of the "window period" in which testing methods cannot detect all infections.
The service claims it would not be feasible for clinics to conduct more detailed pre-donation interviews to assess the risk of infection, as some donors may be unwilling to acknowledge having HIV.
It has, however, explored the option of scrapping the ban in a report for the Department of Health earlier this year.
Minister Leo Varadkar, meanwhile, favours replacing it with a 12-month deferral period.
On what grounds is it now being appealed?
Heneghan claims that the questionnaire and interview process used by the IBTS fails to adequately assess the risk of disease transmission posed by his donation, in breach of EU legislation.
He says that both did not consider the length of time between his last sexual experience and the end of "window period" in which infections are sometimes not detected.
As his previous sexual activity posed no risk of infection, according to HSE-approved advice, Heneghan says the service had no evidence upon which it could legitimately impose a life-long ban on him donating blood.
What next?
The appeal is next in for mention at the High Court on 17 November.
The IBTS and Department of Health have until then to decide if they are going to settle or fight the case.
If they choose the latter, the case will be adjourned for them to prepare their opposition, so any hearing will likely only take place at some stage in 2016.