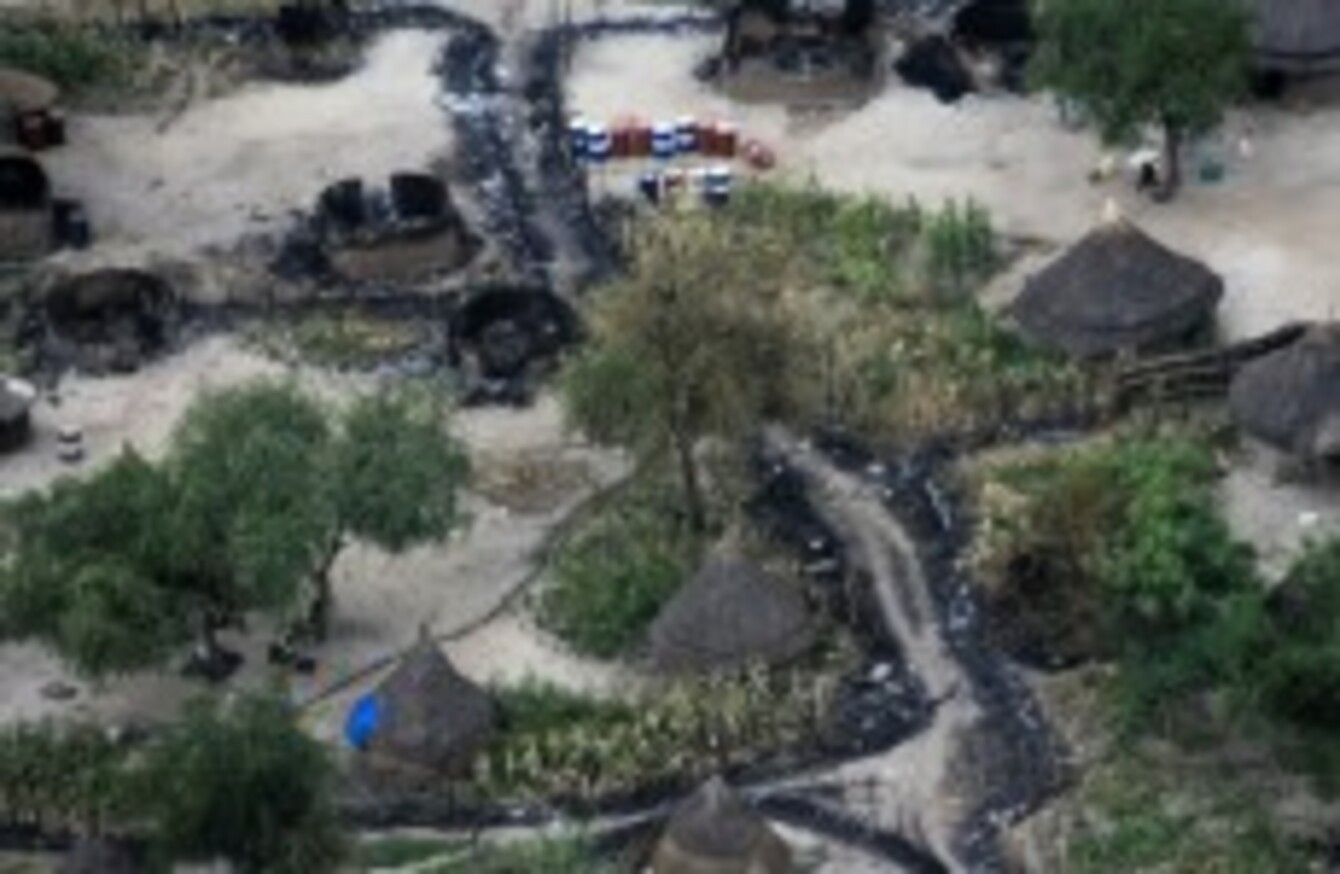 MSF's looted clinic facilities in Pieri.
Image: Médecins Sans Frontières
MSF's looted clinic facilities in Pieri.
Image: Médecins Sans Frontières
AS MANY AS 600 people, including women and children, have been reported dead following clashes between rival tribes in South Sudan, according to the United Nations.
Fighting between ethnic groups in the state of Jonglei has left at least a further 1,000 people wounded, and more than 400 people are believed to have been killed in the town of Pieri alone.
International medical humanitarian organisation Médecins Sans Frontières/Doctors Without Borders (MSF) says it has treated over 100 wounded patients in the town of Pieri and referred another 57 to hospitals in Leer and Nasir following the attack. MSF says the majority of the referred cases are women and children with gunshot wounds.
An MSF compound and clinic were also targeted by the raiders, who looted medical equipment, drugs and other valuable items and burned down parts of the facilities, the organisation says.
At least one of MSF's South Sudanese staff members is confirmed to have been killed together with all members of her household. A further 17 of MSF's South Sudanese staff still remain unaccounted for.
"We condemn this attack on our medical facilities and the killing of our staff in the strongest terms," said MSF Head of Mission Jose Hulsenbek, "This is totally unacceptable. Medical facilities should always be respected as places of neutrality where patients and medical staff should have no fear of attack."
Hulsenbeck called on the South Sudanese authorities, the international community and other aid organisation to step in and assist the victims of the large-scale killings. He said that there was an urgent need for shelter materials, food assistance and drinking water - particularly after vital water points were destroyed by raiders.