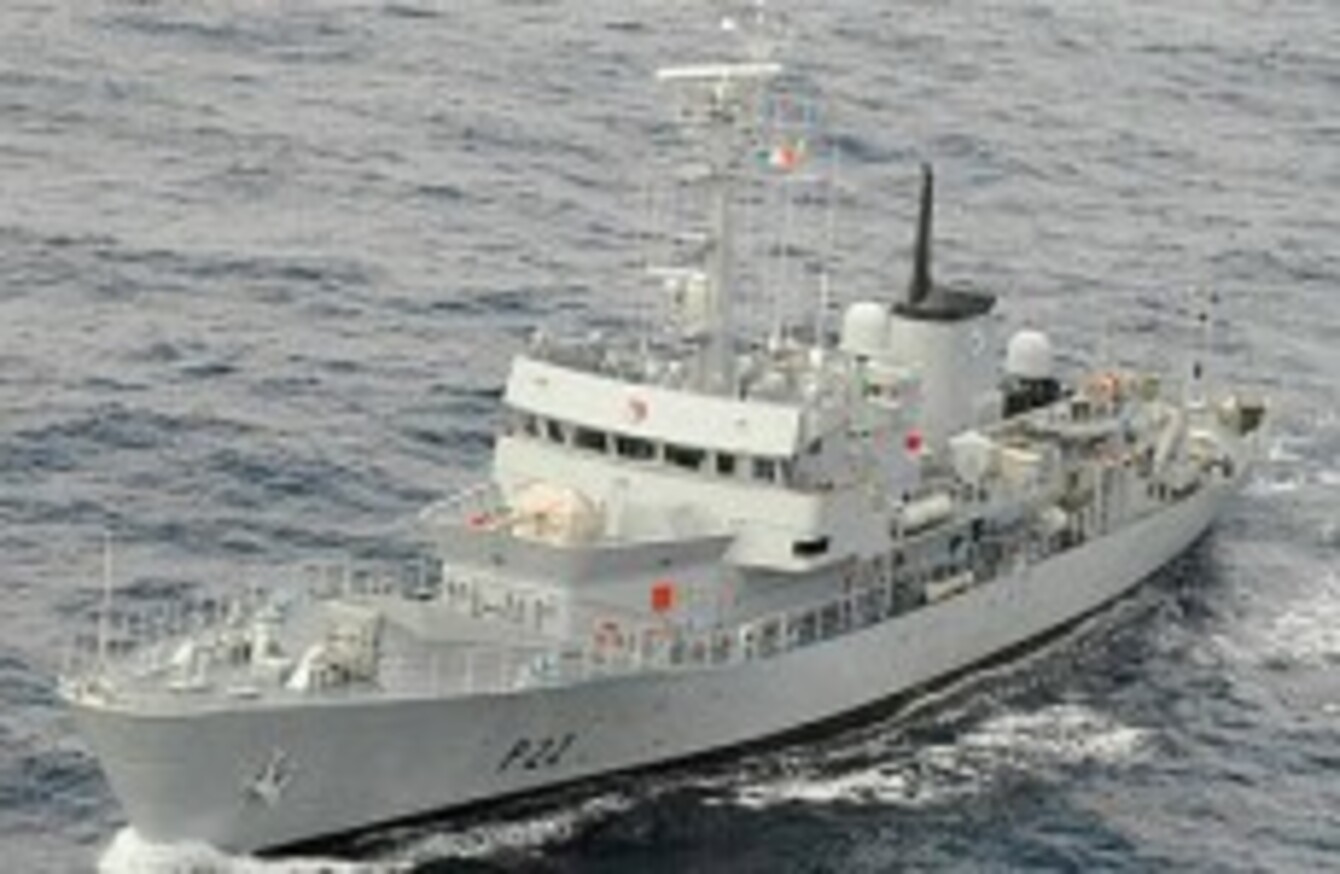 L.É. AOIFE
Image: Irish Naval Service
L.É. AOIFE
Image: Irish Naval Service
THE NAVAL SERVICE has detained a Irish fishing boat off the coast of Cork on suspicion of breaching fishing regulations.
The Naval Service Vessel L.É. AOIFE detained the fishing vessel approximately 40 nautical miles South East of Cork.
Cobh
The vessel is being escorted by the L.É. AOIFE to Cobh and it is expected to arrive alongside tonight, where it will be handed over to the gardaí.
This brings to 931 total vessels boarded by the Naval Service in 2013 and this is the 15th vessel detained by the Naval Service so far this year.