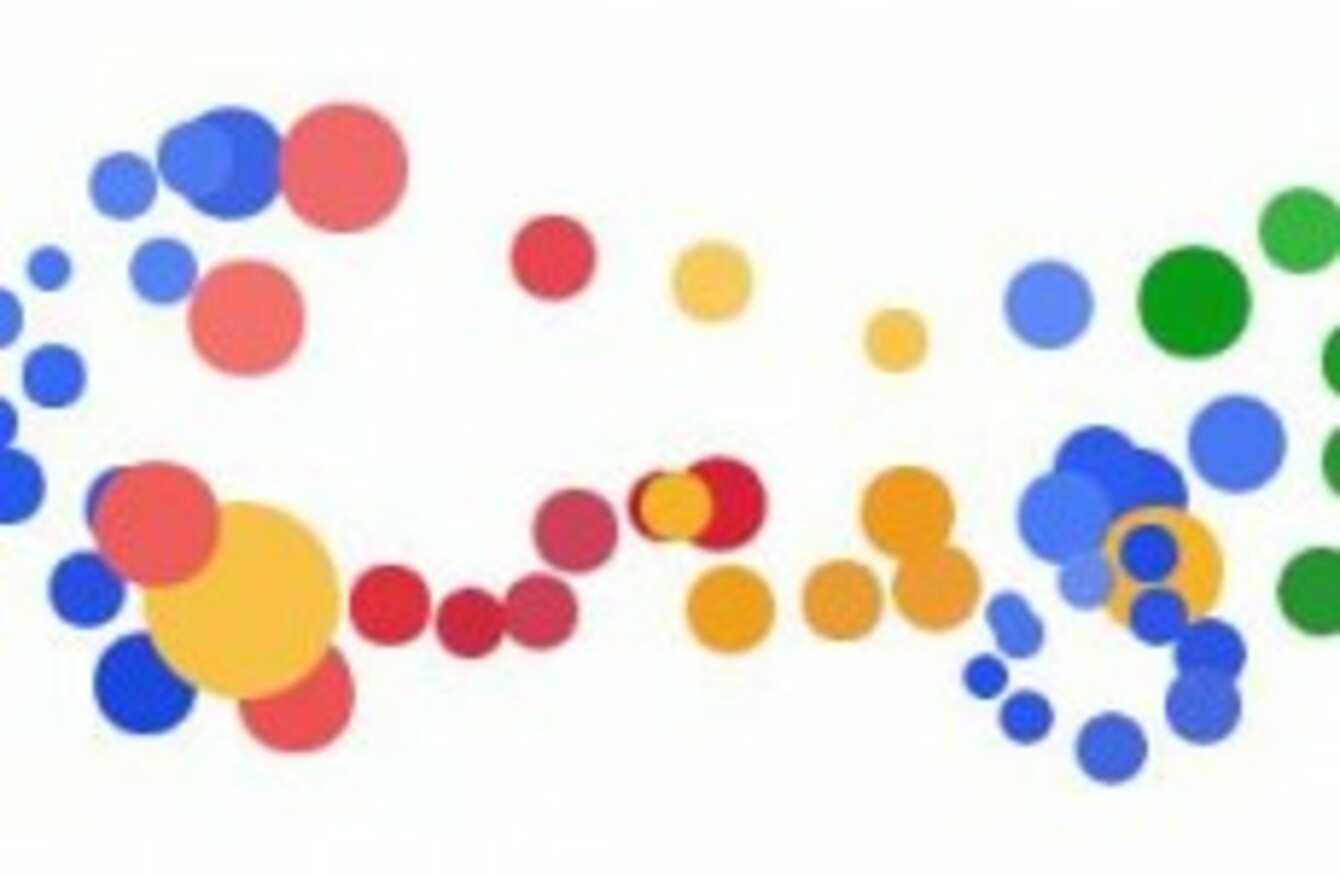 GOOGLE HAS LONG been known for its practice of putting a customised version of its logo – a 'Doodle' – on its homepage to celebrate significant world events.
For example, most years there's a St Patrick's Day design. At other times – during the World Cup or the Olympics – there are pictures incorporating the various sports.
Today's Doodle of choice, however, has left users a little bit stumped. It's a series of arranged balls which display the Google logo when the mouse is elsewhere, but disperse and bounce everywhere when the cursor is hovered over them.

It's Google's twelfth birthday in a few days, but the search engine has denied that the special interactive Doodle has anything to do with that. But in the absence of any announcement on the company's blog, what exactly is the bizarre Doodle meant to represent?
There's two schools of thought. Oddly, the Doodle isn't visible on Google.ie, but can be seen on the localised sites for the UK, Germany, France, Italy and Spain – so there's a chance that the stunt may be linked to a new product being rolled out in Britain and the 'FIGS' countries.
That product may be announced at a secretive event being held by the search giant tomorrow at the San Francisco Museum of Modern Art.
Alternatively, the move could simply be another way for the search engine to show off the handsome capabilities of HTML5, the new technology it and Apple are cheerleading in an attempt to shift the emphasis on web multimedia away from Adobe's Flash.
Google showcased the abilities of the new edition of HTML in an interactive video it helped to produce for Arcade Fire last month.