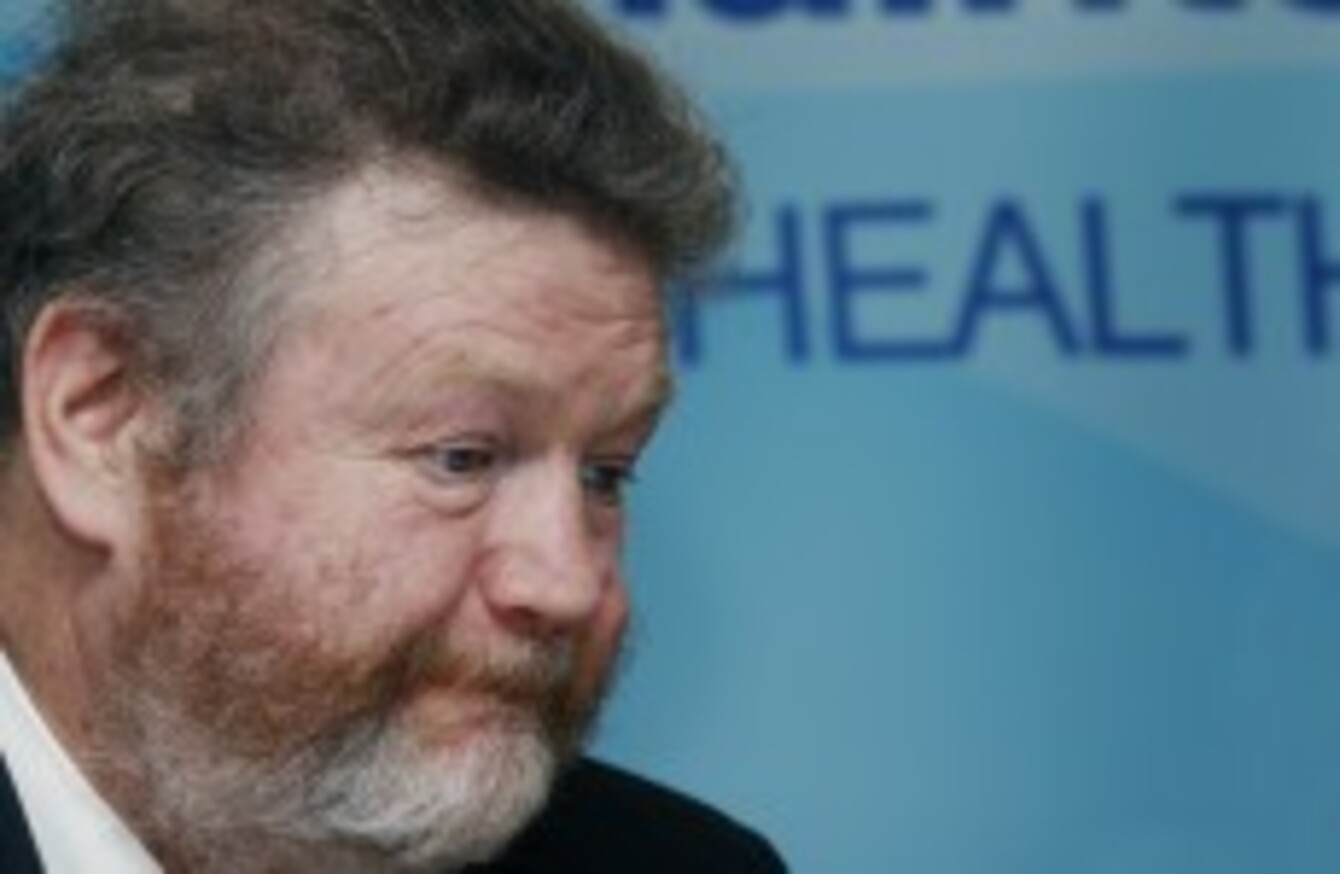 James Reilly
Image: Sasko Lazarov/Photocall Ireland
James Reilly
Image: Sasko Lazarov/Photocall Ireland
CHILDREN'S MINISTER JAMES Reilly was forced to abandon his car at an event in south Dublin yesterday evening.
Reilly was escorted out of the Bluebell area by gardaí after he was advised that returning to his car following his attendance at an event in a local youth centre could provoke an incident.
His privately-owned car was blocked in by protesters who later threw stones and eggs at it, causing damage to the vehicle. It was later driven by gardaí to Kilmainham station.
Gardaí confirmed this morning that they are investigating a "public order incident in Bluebell". They said there were no arrests and no injuries. A spokesperson could provide no further detail.
It is unclear whether the protesters, some of whom were residents of the area, were affiliated to any organisation or if the incident was spontaneous.
Reilly had been attending the launch of the National Youth Strategy 2015-2020, the first of its kind in Ireland, which was being held at the Bluebell Youth and Community Centre.
Having arrived for the event at around 2.30pm, the minister was inside as his driver parked the car some 100 yards away from the centre.
It was at this point that a group gathered around the vehicle. One video posted to Facebook shows a number of adults and young people stood peacefully in front of the car.
However, one source who was at the event said that Reilly's driver eventually reported a difficulty.
"It was clear these persons did not intend to move and it was clear they would remain there until the end when the minister came out," according to the source.
Gardaí from Kilmainham arrived on the scene and advised the minister that returning to his car could provoke an incident and that he should leave in another vehicle.
Reilly's spokesperson told TheJournal.ie:
Minister Reilly was advised by An Garda Síochána that to return to his car risked the provocation of a potentially significant incident and in the interests of public safety the minister was driven safely from Bluebell in a different car.
Despite the minister's departure some protesters remained and continued to surround the vehicle which was pelted with stones and eggs.
Photos from the incident show the Garda public order unit arriving on the scene to push back the protest and eventually drive the car away from the area.
The car is now at Kilmainham garda station where it is being forensically examined.