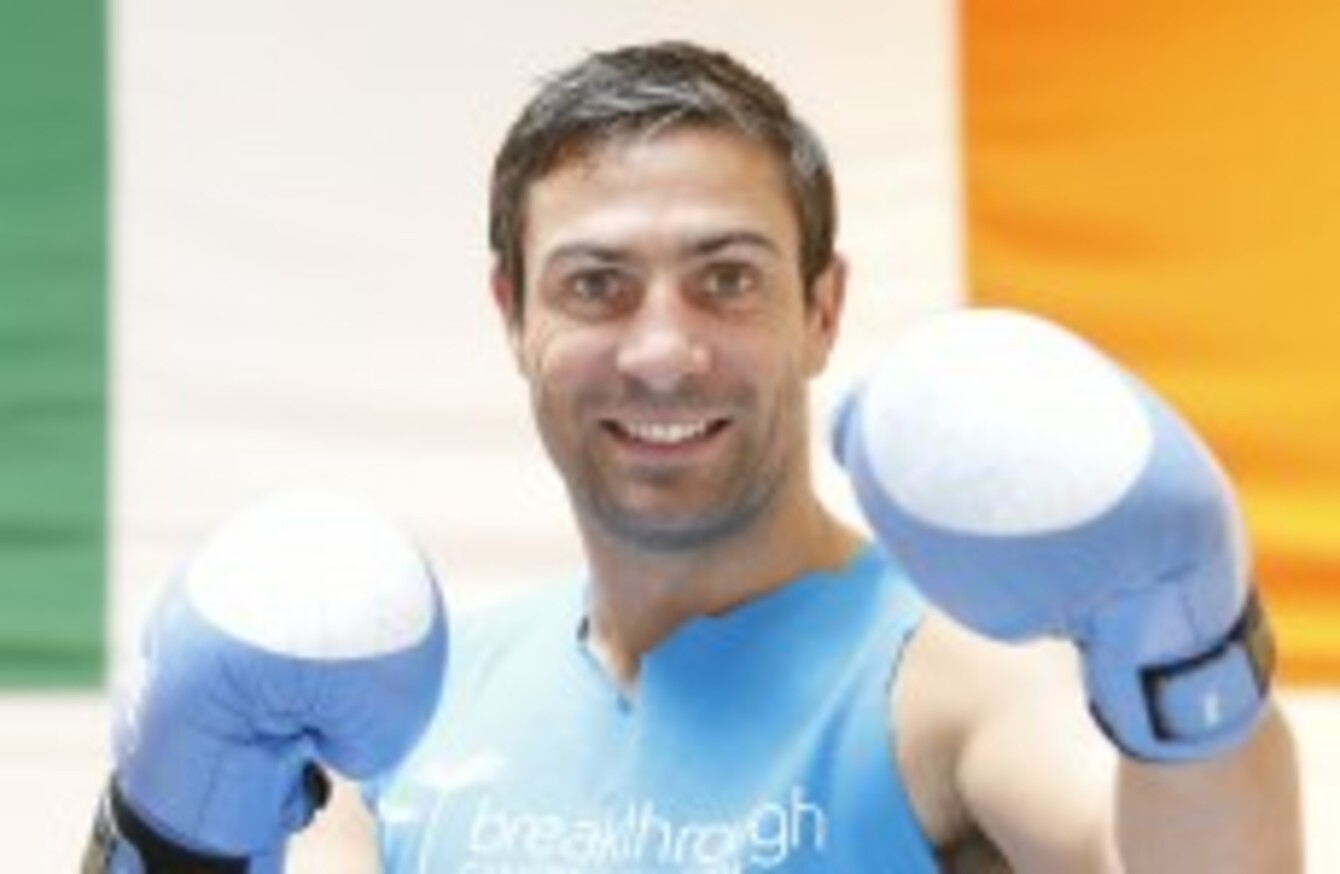 Kenny Egan
Image: Photocall Ireland
Kenny Egan
Image: Photocall Ireland
CLONDALKIN COUNCILLORS SAID they would be delighted if Olympic silver medallist Kenny Egan were to run in the local elections.
A source close to Kenny Egan said he was approached by Children's Minister and local TD Frances Fitzgerald about running and Egan said "he would look at it".
They added: "Egan accepted the invitation to look at running, and they are pushing it".
Decision time
The source said Egan hasn't signed up for anything and that the decision to run is ultimately up to the boxer, but added "the bigger decision lies with the sports bodies and what they are doing with the national stadium and will they offer Egan a position."
Councillors for the Clondalkin area told TheJournal.ie that it would be "fantastic news" if Kenny were to throw his hat in the ring as first reported by Niall O'Connor in The Herald today.
Labour Party councillor Breeda Bonner said:
"It would be great news for the Clondalkin area if he were to run. It would be great to have someone on the council represent the Woodford area, where he is from. He is young too, and that is just what we need on the council," she said.
Role model
She added that the 32-year-old would be a great role model for the young people of Clondalkin and would do great things for sports in the area too.
"There is speculation that [Fine Gael councillor] Tony Delaney will not be running again – he is a great councillor, very involved and a great sportsman, having played for the Dubs. Not that Kenny would be a direct replacement for Tony, but it would be great to have another sportsman on the council," she added.
#Open journalism No news is bad news Support The Journal

Your contributions will help us continue to deliver the stories that are important to you

Support us now
Bonner said she would be "really delighted" if he were to stand for Fine Gael and if he were elected "he would sit on the Clondalkin Area Committee, which I am chair of, so I would love to see him elected".
Fianna Fáil councillor Trevor Gilligan said he knew Egan and wished him the best of luck.
He said: "I have to hand it to him if he is running. He does so much for sport in the area as it is. He is a very affable character and I think he would get elected if he ran for the local elections."
Gilligan added that four Fine Gael councillors have held the seat in Clondalkin and all resigned, so he said he would be interested to see how Egan would get on on the council, but said he thinks if he did get elected he would bring a lot to the table.
Sinn Féin councillor Eoin Ó Broin said he too wished the well-known figure all the best, but said he would be surprised "given Egan's background" that he would choose to run as a Fine Gael candidate.
A spokesperson for Fine Gael would not confirm whether Egan is to be selected as a local election candidate, only that Emer Higgins has been selected so far to represent the party in the Clondalkin area.