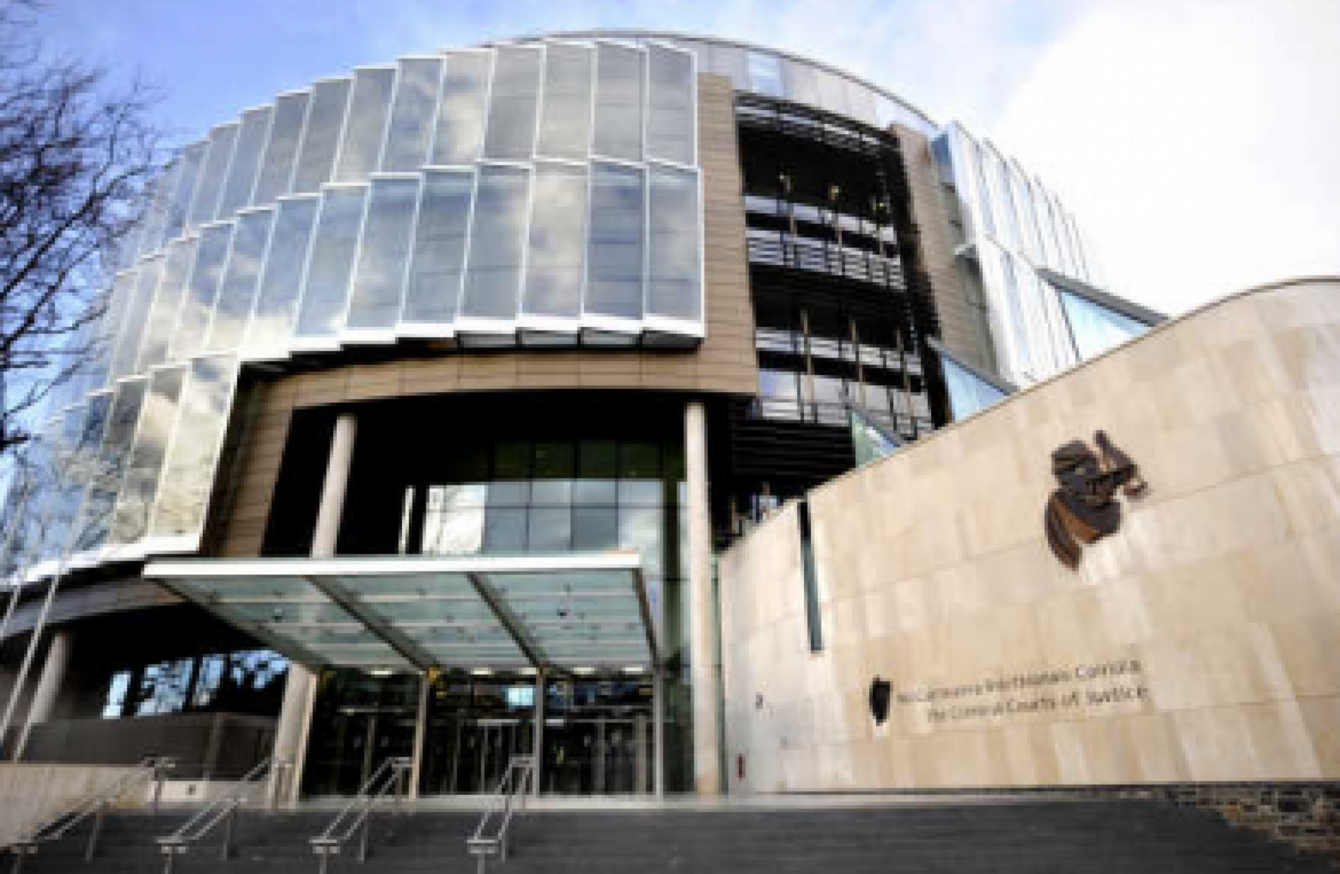 Image: Sasko Lazarov/RollingNews.ie
Image: Sasko Lazarov/RollingNews.ie
A MURDER TRIAL jury has heard that when a security guard at a Kilkenny shopping centre confronted a man who had repeatedly stabbed a woman, he did not see "any emotion in him" and "he was so calm after what he had done".
Shane Smyth (29) with an address at McGuinness House, Evans Lane, Kilkenny is charged with murdering Mairead Moran (26) on 8 May 2014 at the Market Cross Shopping Centre in Kilkenny City.
Not guilty plea
Yesterday at the Central Criminal Court Mr Smyth pleaded not guilty to murdering Mairead Moran by reason of insanity.
Prosecution counsel John O'Kelly SC opened the case this morning by saying that the factual evidence of the case would not be disputed and the "major factor in the case" is whether or not Smyth was suffering from a mental disorder at the time.
He said that two consultant psychiatrists had prepared reports indicating that Smyth was suffering from a form of psychosis at the time.
O'Kelly told the court that the evidence in this case will be that Smyth attacked Moran with a knife and stabbed her repeatedly.
"She died from a stab wound to her trunk through her heart," he said.
Working at the centre
Prosecution counsel told the court that on 8 May 2014 Mairead Moran was working "the late shift" in the Holland and Barrett shop at the Market Cross Shopping Centre in Kilkenny City.
The court heard that Shane Smyth had known Mairead Moran "years earlier" in their late teens when they went out together for a "brief period of seven months" after which they went their own ways.
Counsel said the court will hear evidence that Smyth had been diagnosed in 2005 as suffering from schizophrenia, he had treatment for a number of months at the time in a psychiatric hospital and since then "was back out in the community".
At 8pm on the evening of 8 May 2014 counsel said Shane Smyth came into the shop and started speaking to her "quite aggressively".
The court heard Mairead Moran was in tears and a security man saw what was happening and went to speak to Smyth.
"There was an exchange of words between them and Smyth was saying he just wanted to talk to her but the security man told him to go and he begrudgingly left," said the barrister.
Counsel said that "within five minutes" Smyth was back in the shop again and "this terrible attack took place".
Stabbing
The court heard Mairead Moran was "stabbed repeatedly" with a knife which Smyth had brought to the scene, and then dragged outside.
Smyth was then disarmed and put sitting on the ground as people attended to Mairead Moran, who was "very seriously injured".
Counsel said Mr Smyth then hopped up from the ground and "ran out of the centre".
"People followed him but he got away. He got a taxi to a cousin's house who lived on the outskirts of Kilkenny," said counsel.
Upon arrival at his cousin's house, Smyth told his cousin he had stabbed "his ex girlfriend".
Gardaí were then made aware where Smyth was, he was arrested and brought to a garda station.
"You can hear he was examined by a psychiatrist who found he was fit to be interviewed by gardaí and he made a number of interviews with the gardaí and you will hear the contents of them," said O'Kelly.
"Stone faced"
Later, prosecution called James Coffey who was working as a security guard in the Market Cross Shopping Centre on 8 May 2014.
The court heard a cleaner in the shopping centre called out to Coffey and pointed in the direction of Mairead Moran who was standing in the doorway of Holland and Barrett "crying and looking very upset".
Coffey agreed with counsel that Moran told him that Smyth had accused her of "kidnapping him and stealing his blood".
The court heard Coffey told Smyth he had upset the girl and he had to leave the shopping centre.
When Coffey returned to tell Ms Moran he had left the premises, she told him she knew Smyth, gave him his name and address and said "he had obviously been off his meds".
The court heard after Mr Coffey radioed a colleague in the centre to tell him Smyth was not welcome there again, he got another call on his radio.
"All I heard on the radio was Holland and Barrett, I heard the girl crying out 'Oh my god, Oh my god, I don't believe it,'" said Coffey.
O'Kelly read that Mairead Moran was slumped at the door of the shop and Shane Smyth was standing a couple of feet away which the witness agreed with.
The court heard it was only when Coffey pushed Smyth back did he see a "bloodied knife in his hand" and shouted at the accused to drop the knife.
The witness agreed with counsel that there was "a complete blank look on his face" and "he was stone-faced".
Coffey then kicked the knife along the floor and Smyth got away as Mairead Moran was being attended to.
#Open journalism No news is bad news Support The Journal

Your contributions will help us continue to deliver the stories that are important to you

Support us now
He gave the "brown timber handled" knife which was "five or six inches long with blood on it" to one of the gardaí.
Smyth tried to kick Coffey but it did not connect and he also threw his radio from level two of the shopping centre to level one.
The witness then agreed with defence counsel Mr Colman Cody SC that Moran had made him aware that Shane Smyth had previously attended at St Luke's Acute Psychiatric Unit in Kilkenny.
A number of other witnesses then took to the stand to describe what they saw on the date in question.
Security guard
Prosecution counsel then called Liam Dwyer, who was a security guard at Market Cross Shopping Centre, and he told the court at 8.23pm he had radio contact with his colleague James Coffey who told him he had removed a man from the Holland and Barrett shop.
Dwyer told the court it was his belief that Moran had locked the door of the shop after the man had left the shop the first time.
The witness agreed with counsel that at a certain point he got a call from his colleague to tell him to go to the shop and when he got there James Coffey was "in between" Mairead Moran and her attacker.
Dwyer saw this man had a knife and he told him three times to put the knife down, then slid it with his foot along the ground before he rang the emergency services.
The court heard Dwyer recognised the man from before and rang a girl who used to go out with him and worked in the shop Gamestop. He then passed this information onto gardaí.
Another witness Seamus Walsh was also called to give evidence and he told the court he heard screams coming from just inside the Holland and Barrett shop.
"One of the people was squatting down and the other was standing over her swinging their arm in what was a punching fashion. The person hitting the girl came out of shop, then I saw the knife and realised it was a man," he said.
Mr Walsh said the man shouted twice at the girl "you stole my fuckin blood".
At 8.34pm he called 999 and reported what had happened.
"At this stage Mairead had gone blue and she was with us for a few moments and then she faded again," he said.
The trial continues.