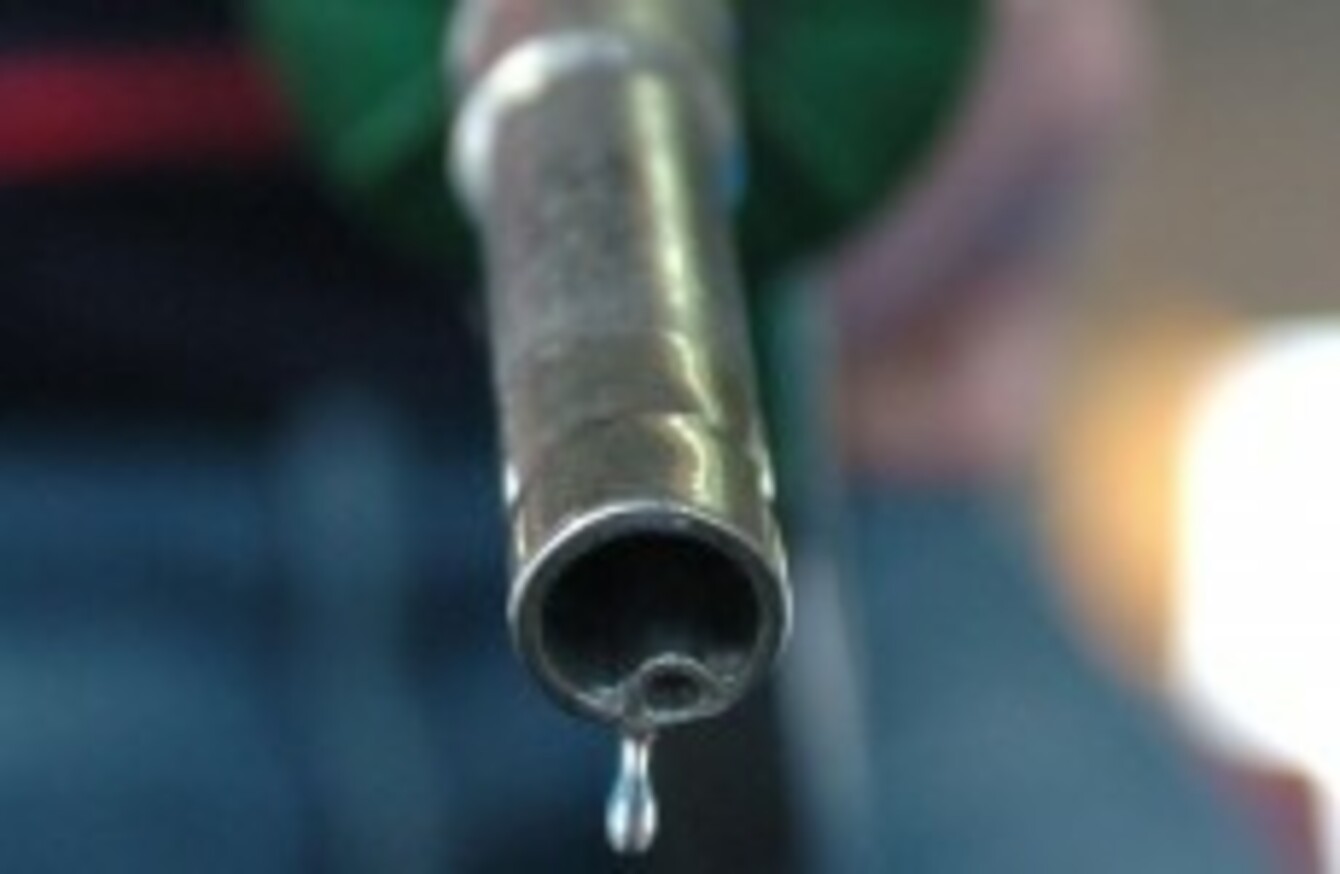 Image: Danny Lawson/PA Wire
Image: Danny Lawson/PA Wire
FRIDAY SAW THE seizure of more than 20,000 litres of laundered fuel at Dublin Port, while earlier it emerged that black market and retail crime is costing Ireland €861 million a year.
It's estimated that one in every eight litres of diesel sold in Ireland is illegal.
But just what is laundered fuel? And why should it be avoided? TheJournal.ie asked the Customs Enforcement Manager for the Border Region Seán Kelleher just that.
Here's what he told us…
Laundered diesel comes from rebated green fuel which is also known as marked mineral oil. It's sold at a reduced rate of duty to commercial white diesel.
It's green because it contains a dye made up of Solvent Blue and Solvent Yellow. The yellow dye is a European Union marker added to diesel to distinguish it from motor fuel.
The thing is, this dye is easy to remove using a bleaching agent – the most recent method of removing the dye is to use silicon dioxide, which can render the fuel colourless in two hours. The silicon dioxide is put into a tank of green diesel and a compressor is used to pump the air through.
The bleaching agents look like bags of cement, so you can imagine what they do to car engines if the laundered fuel ends up being sold on the garage forecourt. The heat of the engine causes the residue to solidify, causing serious damage. There are also environmental implications and a concern about waste products.
The agricultural diesel is subject to a special lower rate of tax, which means those selling the laundered version can profit from the difference. It's estimated that for every 10,000 litres of laundered fuel, €5,000 profit can be made.
Last year customs officials seized 327,000 litres of laundered fuel and nine oil laundries. One oil laundering plant which was uncovered in Castleblaney in Co. Monaghan was capable of laundering 18 million litres of fuel per year. So far this year six oil laundries have been discovered.
Gangs based on the border move between the Republic and Northern Ireland to avoid detection. Some gangs have portable laundering facilities. They have vans that have the filter systems built in, and the cleaned fuel is then pumped into a waiting tank.
Fuel that is seized is recycled – it doesn't go back onto the market.
If you suspect you've purchased some dodgy fuel, you're advised to contact the Investigations and Prosecutions branch of Revenue Customs and Excise. You can find out more information here. Watch out for the prices.  Cheap fuel might be a very attractive option, but it may raise questions as to the quality of the product.