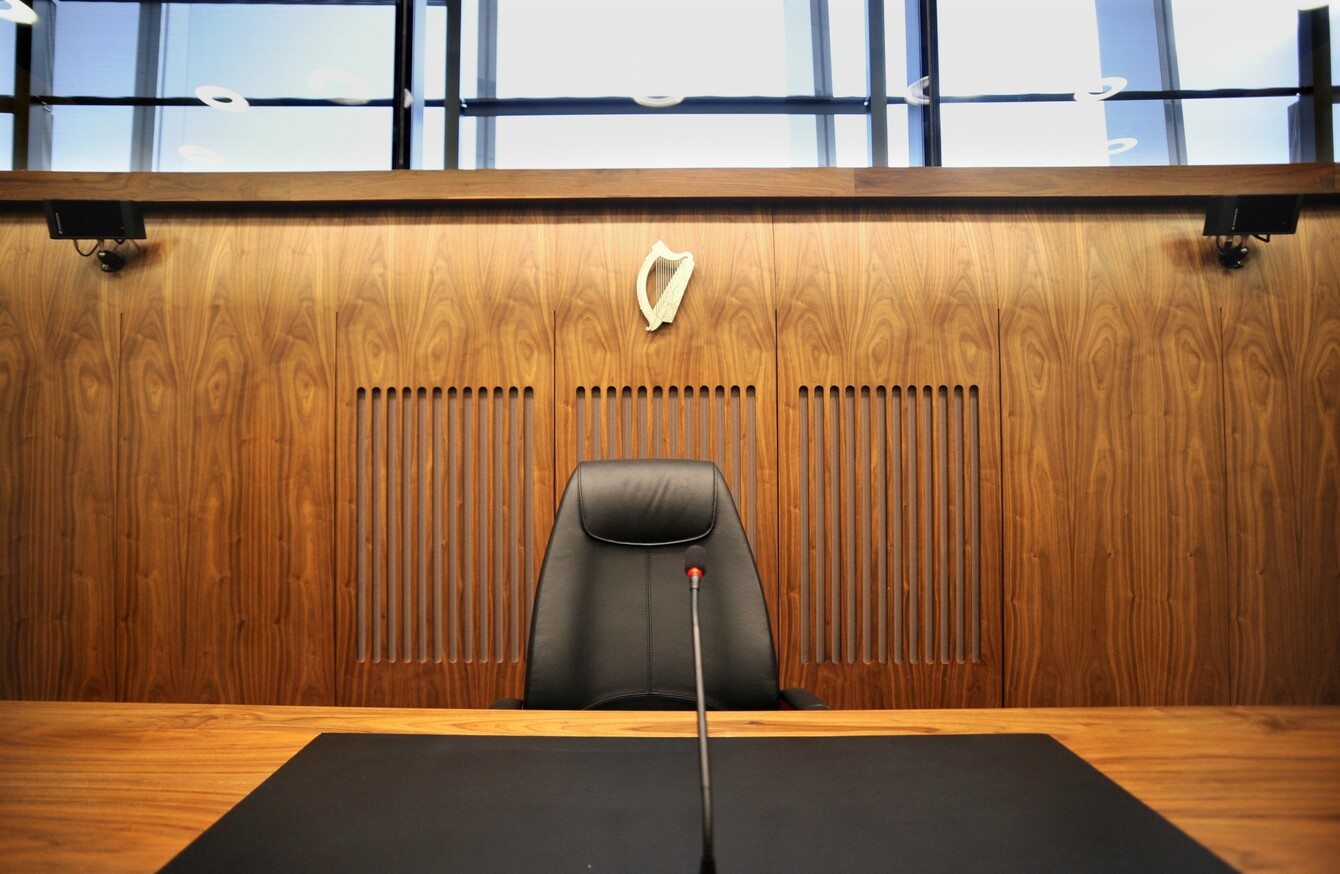 Stock image.
Image: Sasko Lazarov/Photocall Ireland
Stock image.
Image: Sasko Lazarov/Photocall Ireland
A MAN IN his thirties has appeared in court in relation to public order offences after gardaí claimed that they had to put a mask on him to stop him from repeatedly spitting on members of the Force. 
Richard Horgan (34) of Radharc na Fuinseoga, Mallow, Co Cork was brought before a court in his home town yesterday where he was charged with two separate public order offences arising out of an incident yesterday morning. 
Horgan was charged with assaulting Garda Benjamin McNamara in the course of his duty at Radharc Na Fuinseoga, Mallow. 
He was also charged with unlawfully obstructing McNamara and Garda Conor O'Halloran in the course of executing their duty at the same address on the same occasion. 
Inspector Tony Sullivan told Judge Patricia Harney that gardaí were objecting to bail in the case.
The alleged incident occurred after gardai were called to Richard Horgan's home in Mallow at 8am on Thursday.
McNamara said that gardai would claim that Horgan was under the influence of alcohol when they arrived at the  property. They maintain that he became extremely hostile when gardai attempted to arrest him. 
McNamara said that Horgan spat at him and three other members of the Force in the house and then shouted at them "I hope ye all get Corona".
Gardaí say they had to put a mask on him to prevent further spitting. 
He stated that Horgan showed little regard for the welfare of gardaí or others in the property by his behaviour in the course of his arrest.
However, McNamara agreed when questioned by Horgan's solicitor, Cathal Lombard, that the accused never alleged to gardaí that he had the virus. 
McNamara said there was a strongly likelihood of the DPP directing further charges against Horgan. 
Horgan refuted claims by gardaí that he had assaulted garda or that he spat at them. 
"That's a lie – there is no way I spat at the guards, my mother brought me up better than that," he said.
Cross-examined by Inspector Sulllivan, Mr Horgan agreed that he may have mentioned Covid-19. 
He said he used to be addicted to drugs had won that battle. He said he had an alcohol addiction but had successfully stayed sober for six months only for his sobriety to be compromised by the lack of AA meetings during the Covid-19 outbreak. 
He said he was willing to abide by any bail conditions that gardai would set down including signing on daily at Mallow Garda Station and refraining from drinking alcohol.
Judge Harney said that it appeared to her that Mr Horgan was still under the influence of alcohol whilst giving evidence in the witness box. 
She declined to grant bail in the case and remanded Horgan in custody to appear in court again on 22 April.