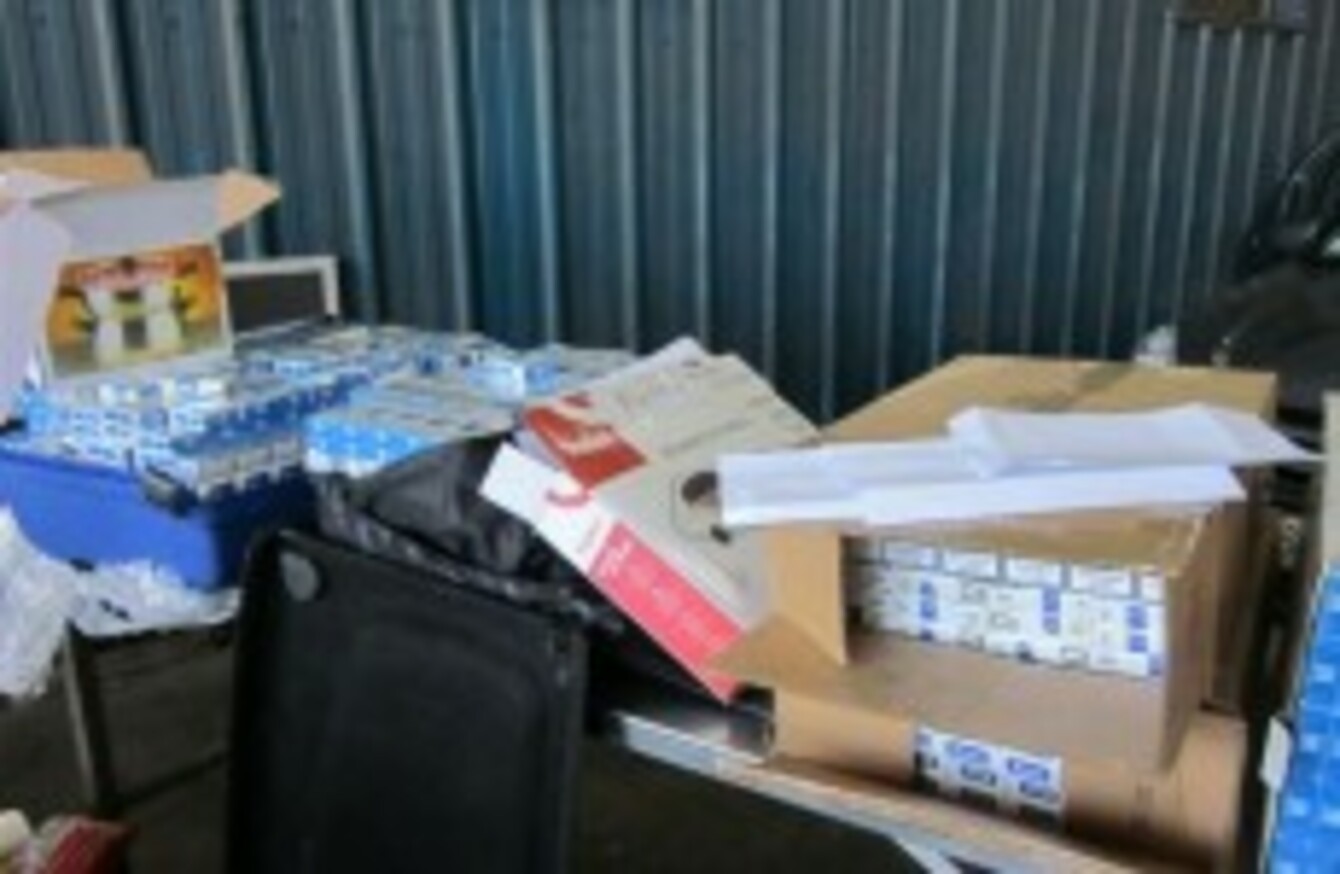 The seized cigarettes
Image: Revenue
The seized cigarettes
Image: Revenue
TWO MEN HAVE been sentenced to jail after being found evading paying duty on cigarettes.
The court cases came after two separate seizures by Revenue's Customs Service at Rosslare Europort on 26 July of approximately 103,000 cigarettes in total.
The two men, a Moldovian national and a Lithuanian national, both in their twenties, appeared before Judge McHugh at Cloverhill District Court today.
Both men pleaded guilty to charges relating to the evasion of duty on excisable products. The cigarettes, including the brands, L&M, Winston, Marlboro, Kiss Slims, Minsk Superslims and Pall Mall had a total retail value of €46,600.
They represented a loss to the Exchequer of €40,000.
Each man was fined €2,500 and sentenced to six months imprisonment.
The sentences have been welcomed by retail group Retailers Against Smuggling. Its spokesperson Benny Gilsenan said:
These jail sentences send out the right signals to organised crime gangs that cigarette smuggling is a serious crime and should be treated accordingly. Both of these men conspired to steal from the State and from retail businesses and are now paying the price.
He added that it he hoped it is a "wake-up call for other criminals".
The Revenue said that if businesses or members of the public have any information regarding the smuggling or sale of illegal cigarettes, they can contact it in confidence on free phone 1800 295 295.