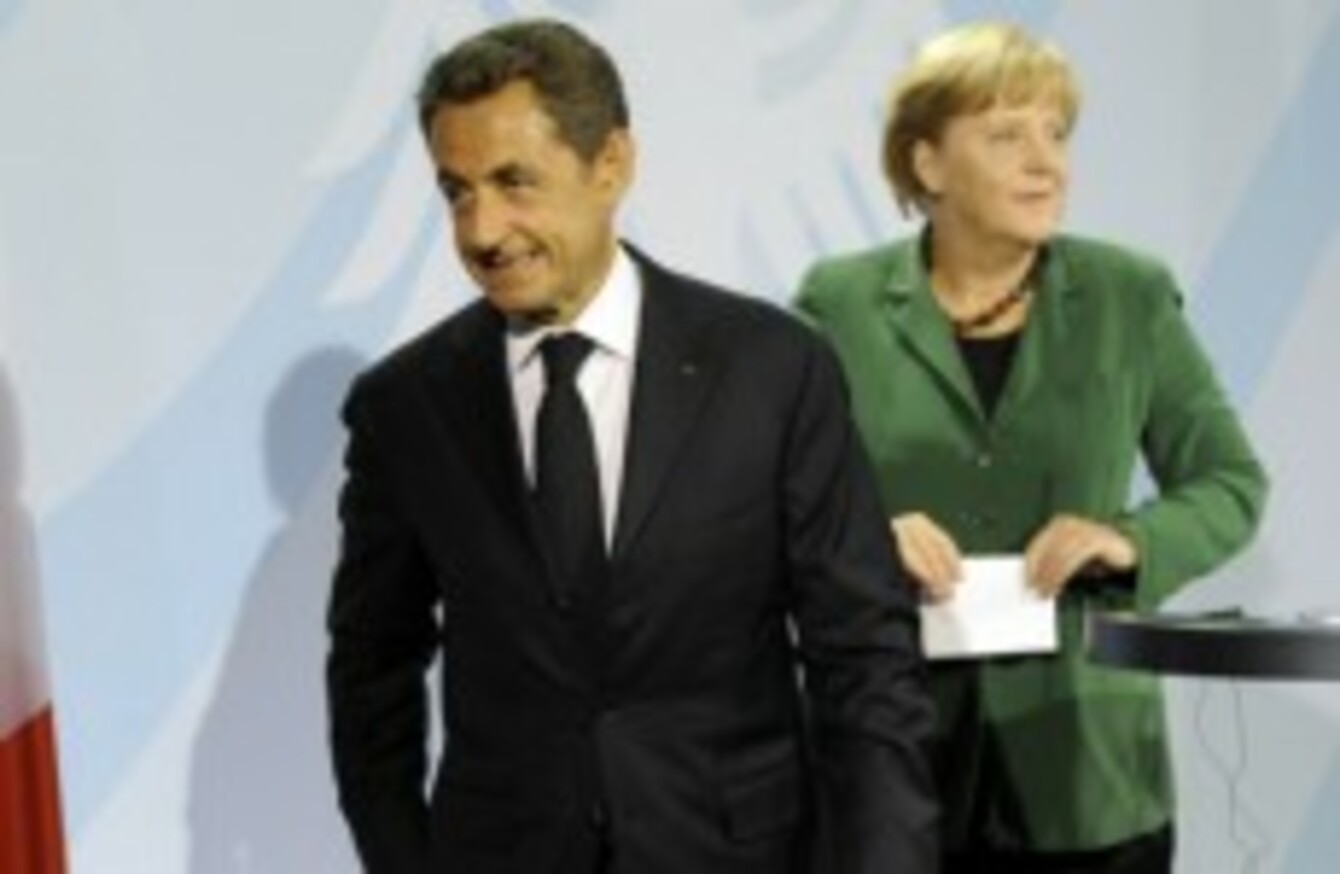 Image: AP Photo/Martin Meissner/PA Images
Image: AP Photo/Martin Meissner/PA Images
ANGELA MERKEL and Nicolas Sarkozy are to meet in Paris today to discuss potential EU treaty changes to increase fiscal coordination across the eurozone.
The two are also expected to discuss more significant intervention by the ECB in the EU's ongoing debt crisis, and have indicated they will outline their proposals at the EU leaders' summit this Friday.
Sarzkozy said last week that he would push for EU Treaty changes to "rethink the organisation of Europe", and warned that if the summit talks to support the euro fail, "the world will not wait for Europe".
Speaking to her national parliament late last week, Merkel said this week's EU summit would focus on "treaty changes to avoid splitting the European Union", adding: "We need budget discipline and effective crisis management mechanism. So we need to change the treaties or create new treaties."
In his address to the nation last night, Enda Kenny said that the Irish government supports moves towards stronger governance across the eurozone to protect the single currency.
Over the weekend, the Telegraph published an interview with former European Commission president and euro 'architect' Jacques Delors, who said that the single currency had been flawed from the start. He said concerns over the euro's potential weaknesses had been voiced early on, but that they were ultimately exposed when the global credit crunch struck.
Delors said he believed the currency could still be saved, but only if moves were made quickly to "put out the fire" and regain market confidence.
Meanwhile, the US treasury secretary Timothy Geithner is to meet with ECB chief Mario Draghi as well as Sarkozy, Germany's finance minister Wolfgang Schäuble and the new Italian PM Mario Monti during his trip to the EU this week. According to the Treasury, the meetings will focus on efforts within the EU to "reinforce the institutions of the euro area".