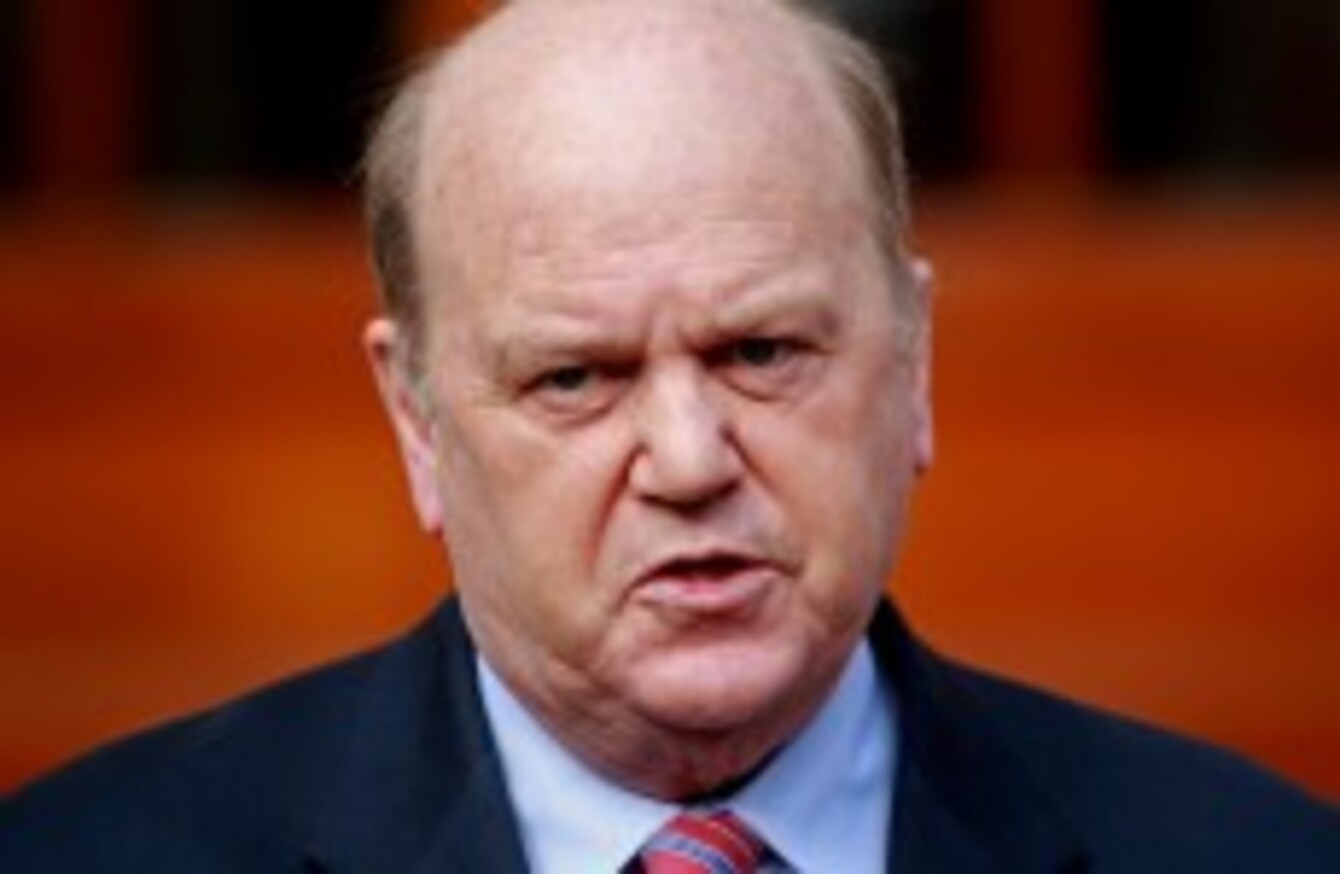 Image: Julien Behal/PA Wire
Image: Julien Behal/PA Wire
MINISTER FOR FINANCE Michael Noonan has admitted that his proposal to raise VAT by two per cent in the forthcoming Budget – which will raise VAT from 21 to 23 per cent – did not account for any impact on consumer demand.
In response to a parliamentary question tabled by Fianna Fáil's finance spokesman Michael McGrath, Noonan said his estimates – which said the proposal could raise an extra €670m – did not allow for the fact that it could lead to lower sales.
Details of the VAT proposal first emerged last week when news broke of secret Budget proposals being circulated to German MPs – documents which have since been released by the Department of Finance.
Those plans outlined how the government wanted to bring forward the 1 per cent increases already agreed for 2013 and 2014 – instead bringing in both in time for 2012, as part of its plans to raise €1.6bn in new taxes.
McGrath said Noonan's declaration was "quite incredible".
"If you speak with retailers in any town, village or city in Ireland, they will tell you that a 2 per cent increase in VAT will lead to less consumer demand.
"In the border county areas, retailers are adamant the VAT increase will encourage more consumers to shop across the border," he said.
The government has insisted that the decision has not been finalised, and is merely a proposal that will be taken to the cabinet before a final decision is made.
The last time Ireland raised its top level of VAT – from 21 per cent to 21.5 – was in October 2008, a move which then-minister Brian Lenihan later lamented as a "serious mistake".
That increase had coincided with a 2.5 per cent decrease in the top level of VAT in the United Kingdom – with Lenihan estimating that the Irish exchequer had lost around €700m as a result of the increase in cross-border shopping.