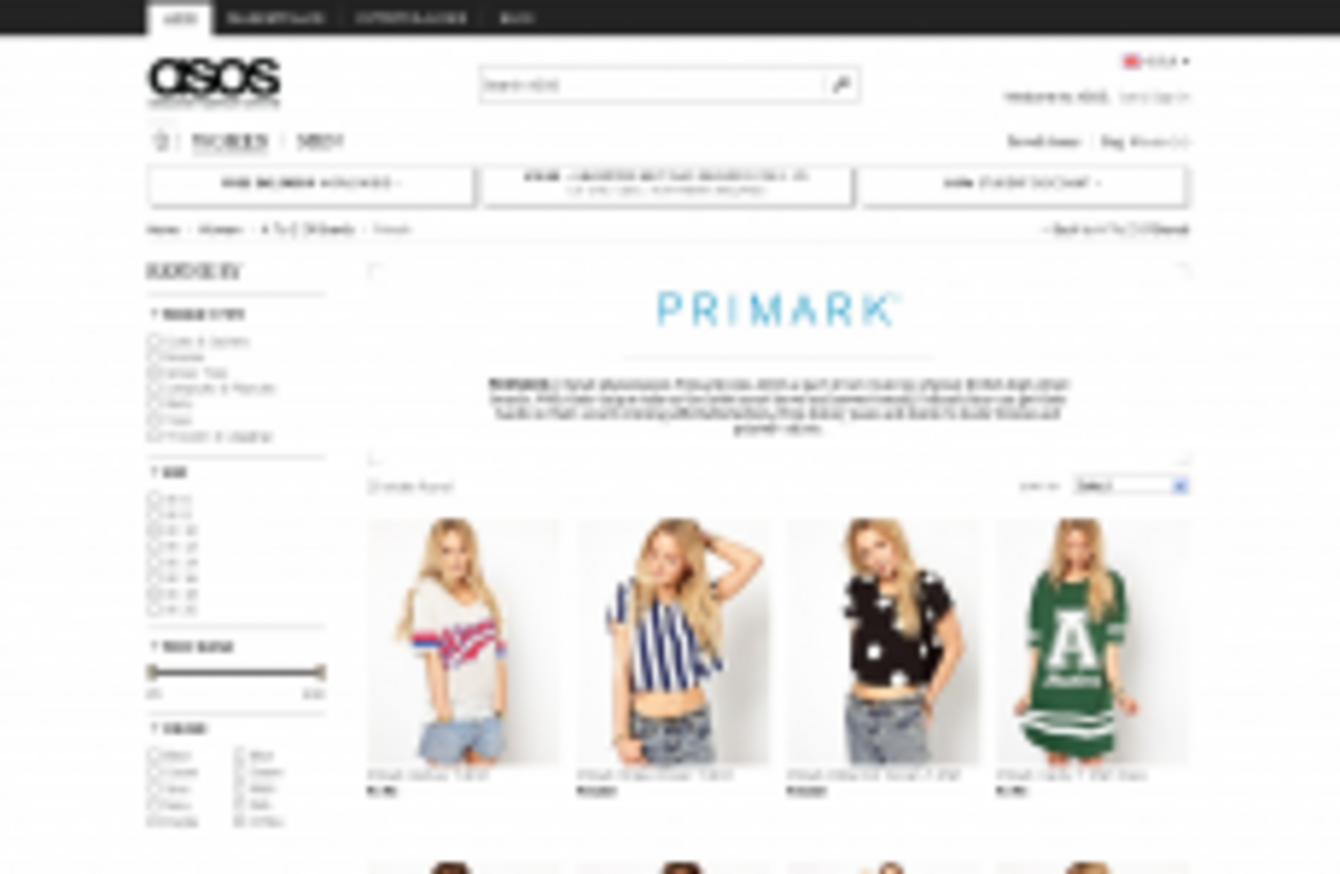 Image: ASOS.com
Image: ASOS.com
THE BRITISH ARM of the clothing chain behind Penneys has started selling online – ending its longstanding stance of shunning online sales in favour of real-world retail.
Primark products are now available through the established fashion retailer Asos, which already boasts a loyal following online.
The decision comes only three months after Primark said it would be 'impossible' to trade profitably if it was to move online in the short-term.
The chain had argued that the immediate surge in online sales would undermine sales in physical stores, and also lead to major dispatching costs.
The move is said to be an interim experiment by Primark as it examines various alternative ways of making its products available online.
Customers in Ireland hoping to order Penneys products through Asos may be disappointed, however.
As with many other brands already sold through the website, products will shop only to addresses within the UK – meaning Irish shoppers will be limited to (browser) window shopping for the time being.
Shares in Primark's parent firm, Associated British Foods, rose by 1.37 per cent in London today on the back of the developments.