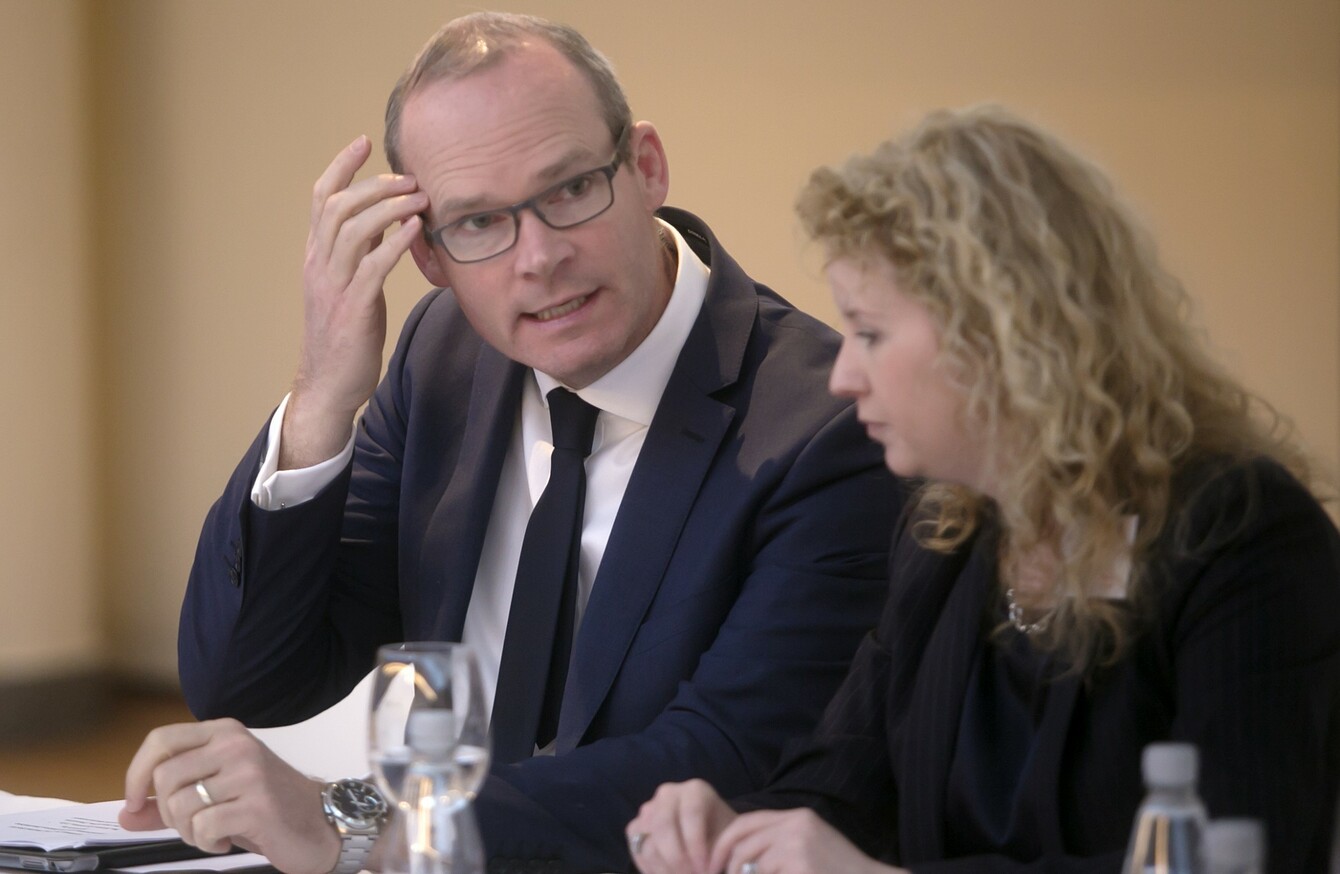 Image: Sam Boal
Image: Sam Boal
CAPPING RENTS IS not the simple solution to Ireland's rental crisis, according to Housing Minister Simon Coveney.
Last week's Budget largely aimed to look after those who want to get on the property ladder. The elephant in the room was the lack of initiatives to deal with the rental sector.
Last month, figures showed that rents nationwide had risen 10% in comparison to the same period last year.
Celtic Tiger rents 
According to September's Residential Tenancies Board (RTB) rent index, Dublin rents have bypassed Celtic Tiger prices.
Rents in the capital are now 3.9% higher than the 2007 peak.
Ahead of government publishing its national strategy for the rental sector at end of the year, the minister wants to hear from all sides of the sector.
Today, he hosted a rental stakeholder workshop in the Morrison Hotel in Dublin. Those in attendance included members of tenancy groups, housing bodies and landlords associations.
The workshop is the beginning of a conversation that the minister says will help inform the national rental strategy.
Forced into homelessness
Coveney acknowledged today that the rental market in Ireland is too small and that some people are being forced into homelessness due to rising rents.
However, he said there are no simple solutions.
Yesterday, Labour leader Brendan Howlin said that when they were in government, Fine Gael blocked Labour's proposal to link increases in rent with the rate of inflation.
He said the party's housing spokeswoman, Jan O'Sullivan, now had a draft plan to do just that.
But Coveney told reporters today:
"It is not as simple as some people have suggested, that you simply put a cap on rents and that is the end of it.
We need to make sure there is continuous investment in the private rental market and that we have a lot of new properties coming on stream.
There are two players in the market, said the minister – the tenant and the landlord.
"Both need to be listened to and understood," he said.
#Open journalism No news is bad news Support The Journal

Your contributions will help us continue to deliver the stories that are important to you

Support us now
So, what can we expect to see in the rental strategy?
His plan will contain a range of actions on four key areas – security, supply, standards and services.
When asked by TheJournal.ie what will be done to control the spiralling costs of rents for tenants, Coveney said:
I think some people solely focus on tenants in this discussion and while they are a huge part of it, they are the most important part of it – but if you don't have landlords you don't have properties for rent. We need to make sure that both interests are understood and heard here.
Coveney said he wants to introduce measures that will ensure people will have the choice to rent for life, if they choose to. He also wants security of tenure and to ease the uncertainty of where rents will be in six months time.
What he said he doesn't want to do is "completely kill" the property market that is showing signs of recovery.
Calm in the market will "be good for landlords and tenants, but the detail of that will be worked out in the next few weeks", he said.
A calmer rental market
Earlier, the Minister had explained what sort of balance is needed in the sector, and how today's event tied in with it.
"What we want to try and do is create a more calmer, predictable rental market where we look after the interests of tenants from a security point of view, but also that we maintain an incentive for landlords to invest in and grow the rental sector, because that is badly needed, particularly in Dublin. It is about trying to get that balance right," he said.
"I have given a commitment for some time we would have a new rental strategy before the end of the year, to do that right I think we have to listen to all sides of the market, all stakeholders and that is what today is about."