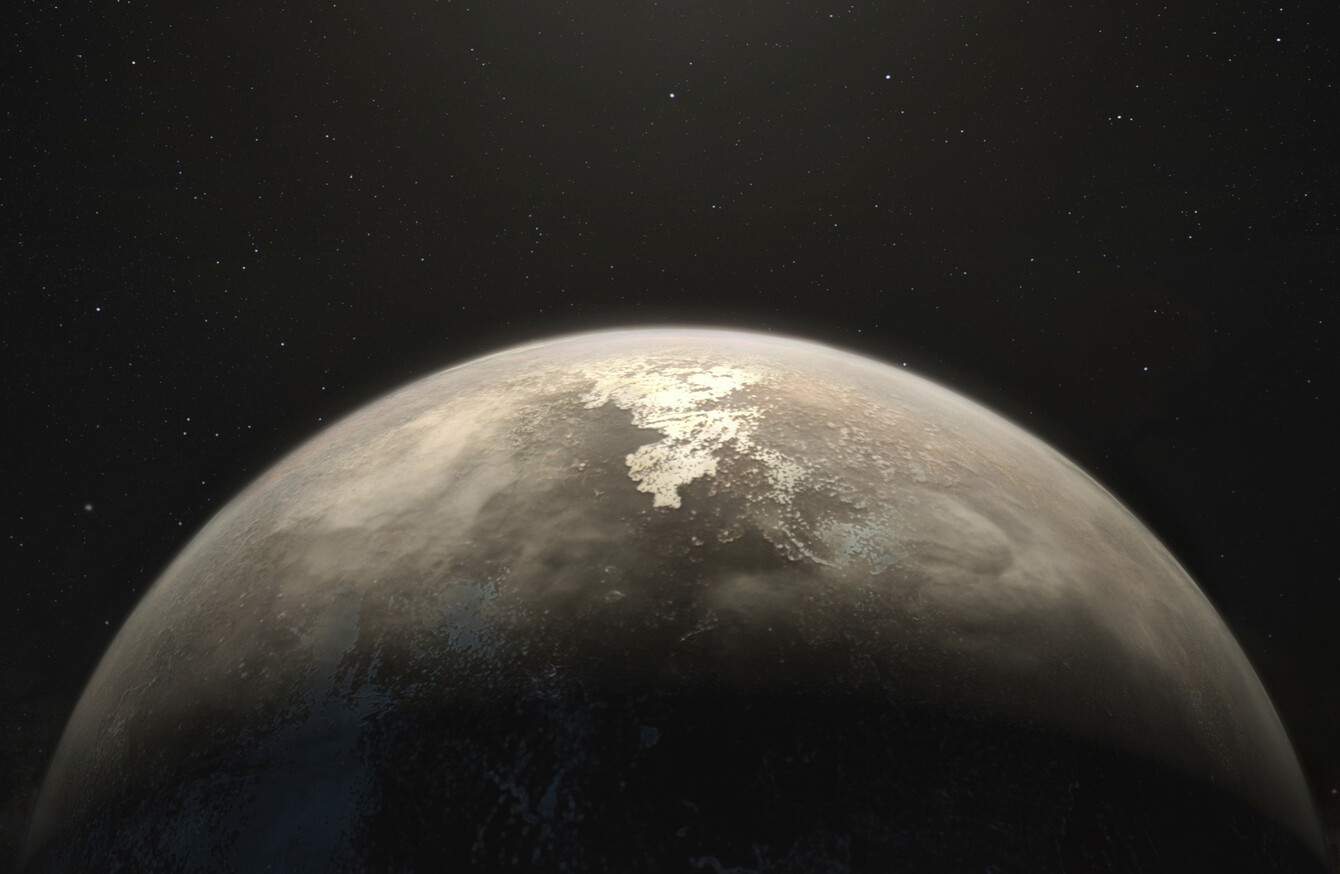 An artist's impression of the planet.
Image: AP
An artist's impression of the planet.
Image: AP
ASTRONOMERS HAVE DISCOVERED a close new world about the size of Earth, where a year lasts just under 10 days.
At a distance of 11 light-years, Ross 128 b is the second-closest planet to be detected yet outside our solar system with surface temperatures potentially similar to ours.
Ross 128 b is very near its star, thus the short orbit. But it doesn't get broiled because the red dwarf star is cool. The star is also quiet, meaning no radiation flare-ups. That's encouraging news for seekers of extraterrestrial life. The planet is believed to border the so-called habitable zone.
A team led by the University of Grenoble Alps' Xavier Bonfils made the discovery using La Silla Observatory in Chile.
Co-discoverer Nicola Astudillo-Defru from the Geneva Observatory in Switzerland told BBC News:
"…we still need to know what the atmosphere of Ross 128 b is like. Depending on its composition and the reflectivity of its clouds, the exoplanet may be life friendly with liquid water as the Earth, or sterile like Venus."
#Open journalism No news is bad news Support The Journal

Your contributions will help us continue to deliver the stories that are important to you

Support us now
NASA's exoplanet – planets outside of our solar system – count stands at 3,550.