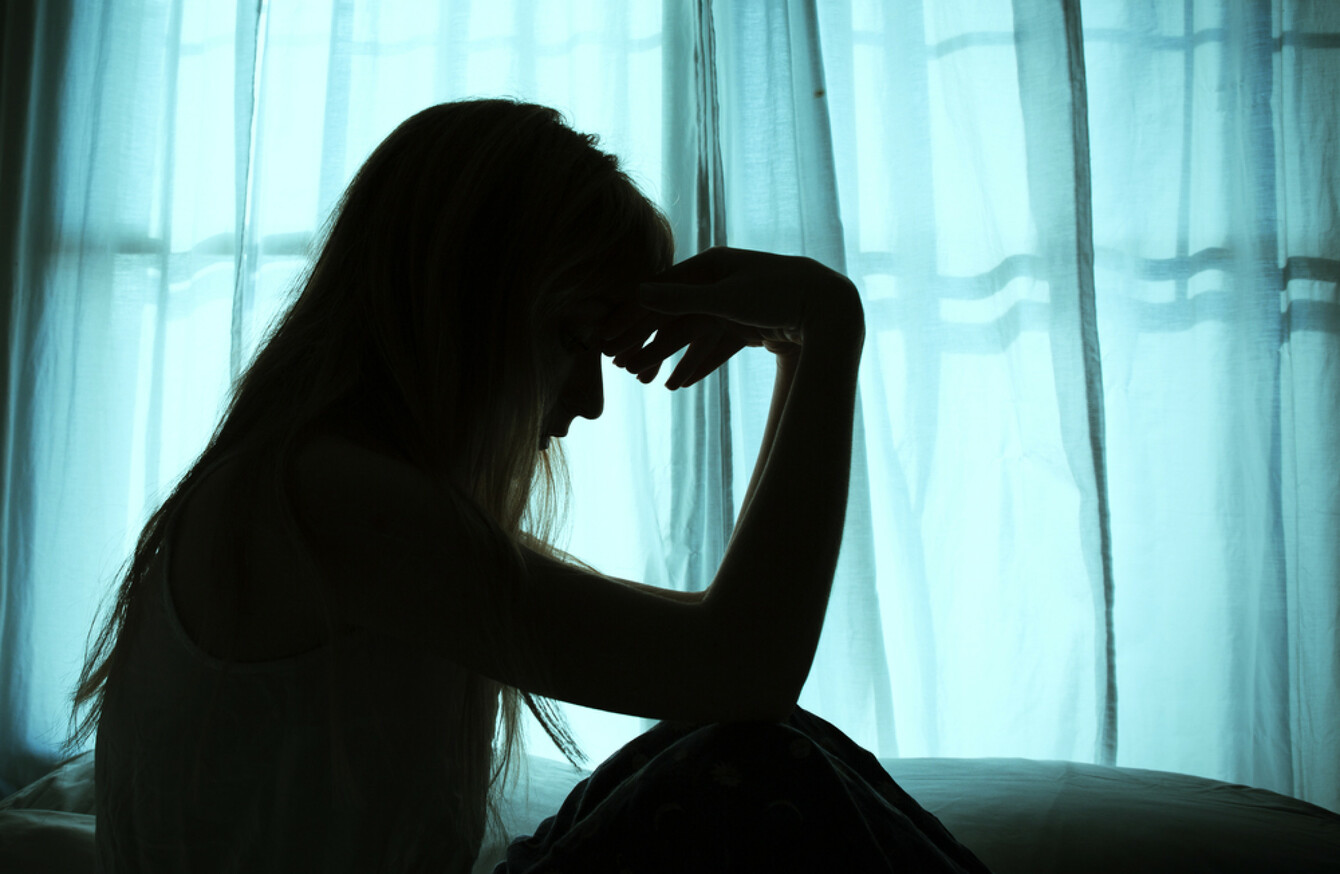 'Clare' (a name used to protect her identity) was in State care since she was two years old.
Image: Shutterstock/Cindy Goff
'Clare' (a name used to protect her identity) was in State care since she was two years old.
Image: Shutterstock/Cindy Goff
AN INDEPENDENT REVIEW of the case in which a 15-year-old girl in foster care took her own life has questioned whether social services fully understood the significance of separating her from her younger sibling.
A report published today by the National Review Panel (NRP) reviews the death of one young person who died while they were in care.
The NRP is an independent body which conducts reviews of instances where children in care die or experience serious incidents.
'Clare' (a name used to protect her identity) was in State care since she was two years old.
She was fostered by relatives for the first 14 years and later by a number of short-term and longer term foster placements.
'Warm, outgoing girl' 
The report describes Clare as a "warm, attractive, outgoing young girl" who was intelligent and had an active social network.
She is also described as emotionally very fragile and was deeply affected by the deaths of her mother and one of the relatives who had cared for her for many years.
Clare's younger sibling was placed with a mainstream foster family. The children's mother died from an overdose when Clare was four.
Initially, placing both children together was considered by social services, with Clare's relatives expressing a wish to have both children placed with them.
However, Clare's mother opposed this proposal prior to her death and asked for the two children to be placed together elsewhere. The report states that social services decided to leave the children in their separate placements where they had become settled.
Clare was considered to be well cared for and happy living with her relatives until she was 12 years old. She had regular contact with her sibling, which the review said she valued.
However, a difficult relationship between her relative carers and her sibling's foster carers meant that the social work department had to supervise contact visits for a number of years.
Self-harm
Following the death of her male relative carer when she was 12, she began to self-harm and expressed suicidal ideation. The relationship between her and the remaining relative carer became strained and she was moved to another placement.
Following a stay in an emergency placement, Clare moved into a long-term foster placement where she stayed for thirteen months.
Although she appeared to get on well with the foster carers and her self-harming reduced considerably, strains began to emerge as she wanted to spend increasing amounts of time with her boyfriend who was two and a half years older. The report said she had become very emotionally dependent on him.
The relationship with the foster carers was damaged after Clare skipped school and she was found two days later staying in her boyfriend's home. At this point, social services said it pursued a residential placement.
Later that decision was rescinded upon, as Clare became upset during her introductory visits to the residential home. It was decided that she would remain on a long-term basis with her carer, with whom the review finds she had a good relationship with.
It reports that Clare took her life a few days after the decision about her placement had been made.
Keeping siblings together 
While the report said Clare's needs were met at the time, it would have "been desirable to place herself and her sibling together".
"The placement of Clare and her sibling together was considered at different times, but various obstacles were identified, not least of which was the risk of disrupting the stability of their current placements.
"However, there is no evidence that the issue was prioritised for serious consideration as stipulated in the National Standards for Foster Care and it is not clear that the significance of separating them was fully understood," finds the report.
The report also cites that there were periods when Clare was in care when she had no allocated social worker. The longest she was without a social worker was when she was between nine and eleven years old.
"This, together with the fact that no fostering link worker was allocated to the family at the time, represented a breach of compliance with Child in Care Regulations," states the report.
Dr Helen Buckley, Chair of the National Review Panel, said the main learning point from this review concerns the matter of placing siblings together and the importance of keeping them in contact with each other.
Research indicates that contact with siblings often represents what children value most in family life. It is recommended that if siblings cannot be placed together, practitioners should reflect on what precisely this means for them, and do their best to facilitate the contact that the children want.
If you need to talk, contact:
Samaritans 116 123 or email jo@samaritans.org

Aware 1800 804848 (depression, anxiety)

Pieta House 1800 247247 or email mary@pieta.ie – (suicide, self-harm)

Teen-Line Ireland 1800 833634 (for ages 13 to 19)

Childline 1800 666666 (for under 18s)