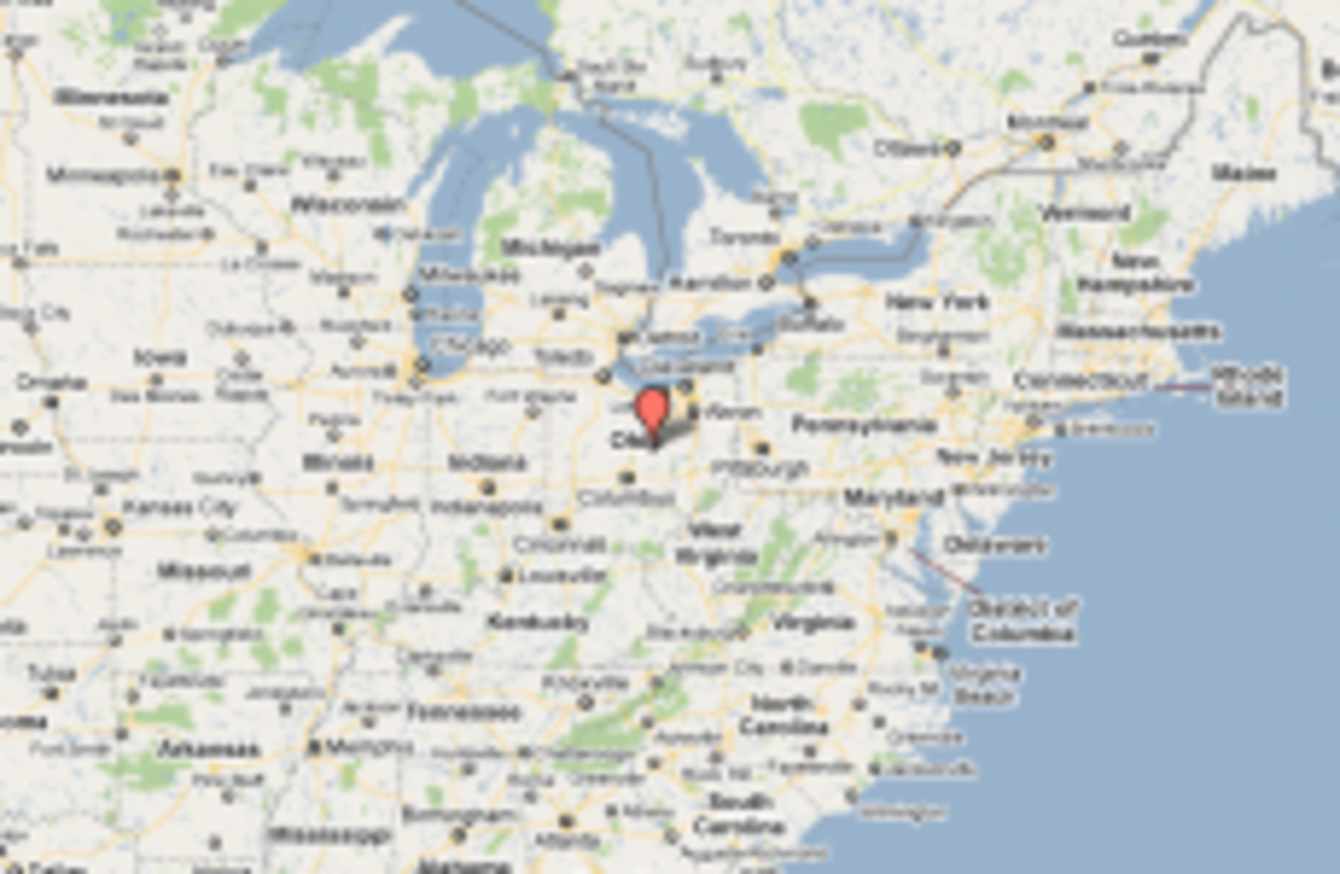 Image: Google Maps
Image: Google Maps
A SWAT TEAM in Ohio has recovered a 13-year-old girl who has been missing since last week – but have still yet to find any sign of the two family members, and a family friend, who remain unsighted.
ABC News reports that a SWAT team found Sarah Maynard, 13, held in the basement of Matthew Hoffman's house in Mount Vernon, about 40 miles north-east of the state's largest city Columbus.
Sarah was gagged and bound, the report adds, but was still alive and was immediately sent to hospital with non-life threatening injuries.
There is still no sign, however, of Sarah's 10-year-old brother Kody, their mother Tina Hermann (32), or the family's family Stephanie Sprang (41) – all of whom went missing at the same time.
One woman who lives next door to Hoffman's house told the Associated Press that her neighbour would regularly sit up in a tree listening to her family's activities, and had put up a hammock as an excuse to eavesdrop on their comings-and-giongs.
"He was just different. He was very different," Dawna Davis explained.
Police are satisfied that Hoffman has not been involved in a relationship with any of the missing parties, though they continue to investigate other possible connections.
Neither Sarah nor her brother had been seen since they left school last Wednesday; Hermann's employers at a local Dairy Queen became worried for her welfare when she didn't turn up at work the following morning.
Colleagues who visited her house to check on her alerted police after they saw an "unusual amount of blood" on the floors of the house.
Hermann shared the family house with her boyfriend Greg Borders, who told local newspaper the Columbus Dispatch that the couple were in the process of breaking up.