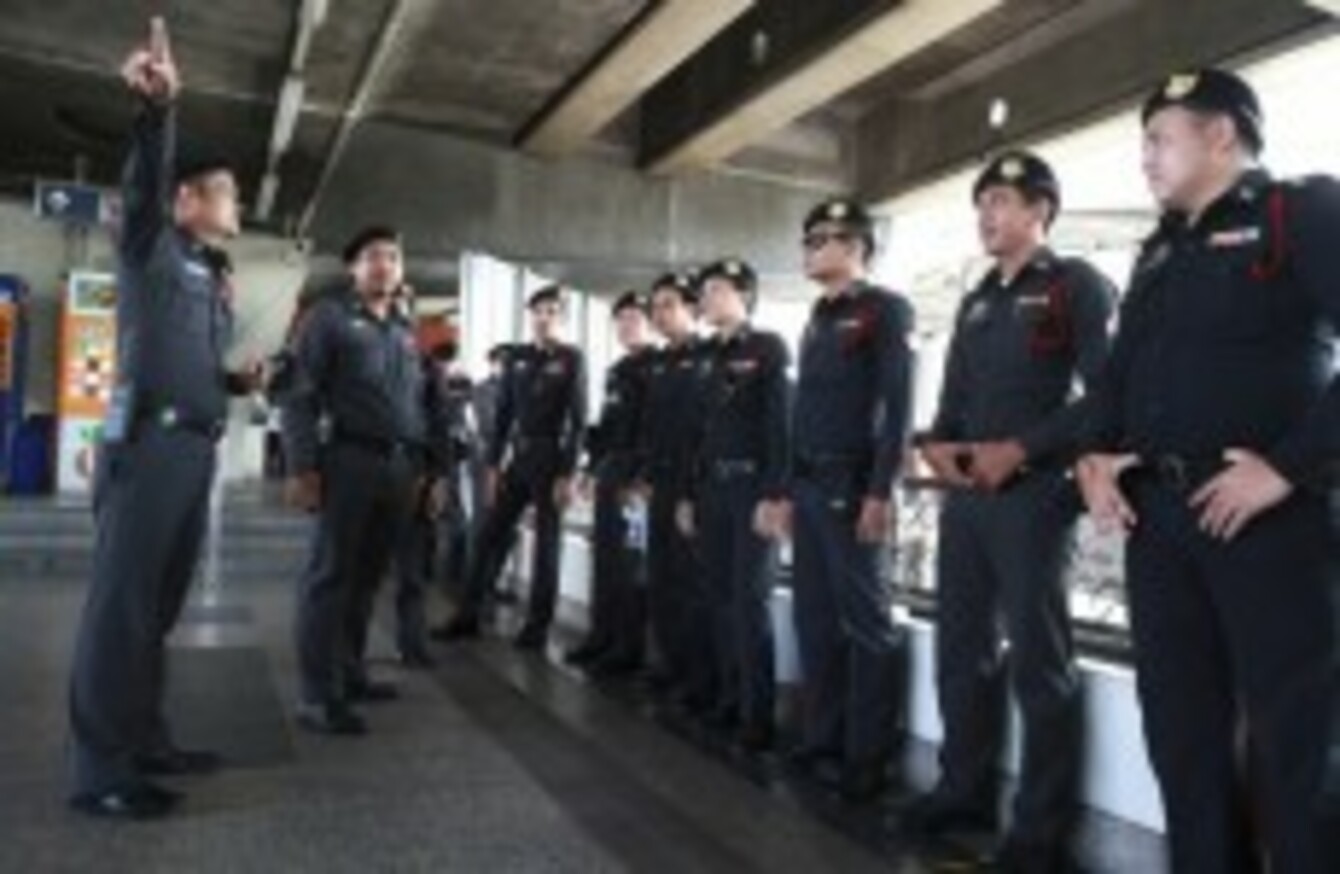 Image: Wason Wanichakorn/AP Photo
Image: Wason Wanichakorn/AP Photo
POLICE ON THE Thai island of Koh Tao today arrested three men in connection with the brutal murders of two British tourists last month.
The Reuters news agency is reporting that one of the men – a Burmese citizen – has confessed to killing David Miller (24) and Hannah Witheridge (23) on 15 September.
The Bangkok Post, meanwhile, says a Burmese man with the surname Soe admitted today under police interrogation that he had been the person of interest caught on camera on the night of the murders.
He denied, however, that he had killed Miller and Witheridge, who had been visiting from Norfolk in England.
The newspaper reports that Soe was arrested after stepping off a ferry on the mainland at 6am local time this morning.
The two other suspects, reportedly also from Myanmar, were arrested earlier today on the resort island of Koh Tao.
According to Reuters, deputy national police chief Jaktip Chaijinda said DNA samples had been taken from the three men, with results expected in 14 hours.
National police chief Somyot Pumpunmuang will hold a press conference tomorrow, where he is expected to offer clarification on the latest developments.