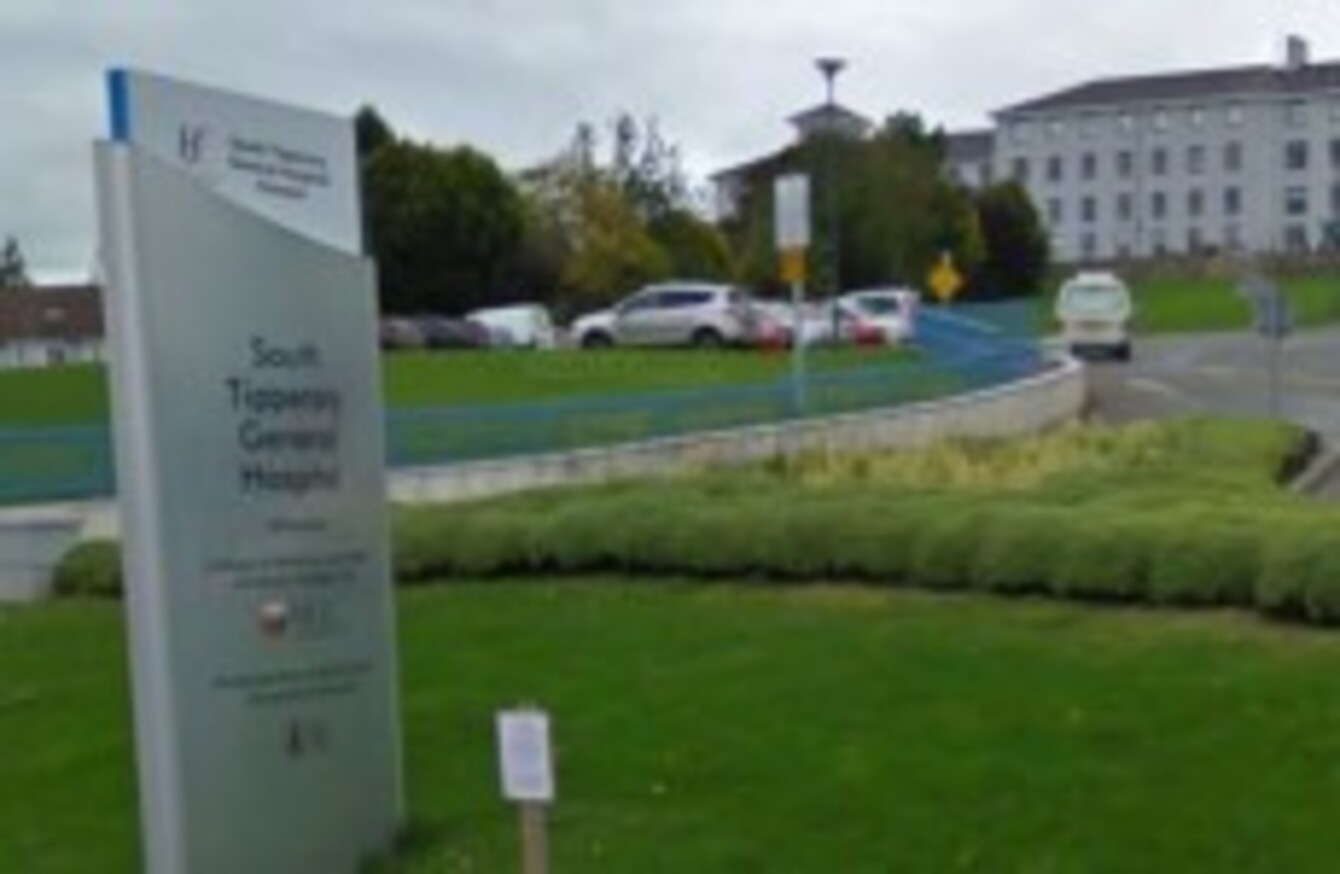 Tipperary General Hospital in Clonmel
Image: Google Maps
Tipperary General Hospital in Clonmel
Image: Google Maps
GARDAÍ ARE INVESTIGATING an allegation of sexual assault at Tipperary General Hospital in Clonmel.
An 87-year-old woman was allegedly assaulted in her bed by a man in his 70s who was sharing the all-male ward with her.
The circumstances which led to the woman being in the all-male ward are not yet known.
The man is understood to have been partially naked at the time of the alleged assault, and that he didn't actually manage to get into the bed with the woman before the alarm was raised.
Speaking on RTE's News at One health minister Leo Varadkar said that he is aware of the alleged incident.
"I'm told that an alleged sexual assault took place and that the gardaí have been informed," he said.
The man is still in the hospital but has been placed in a separate room where he is under full surveillance.
I'm informed that the gardaí were involved straight away. That hasn't always been the case in other situations, but in this case the man is being 'specialed', which means he is under 24-hour Garda surveillance.
Varadkar said that it is not unusual or unprecedented for a woman to be placed in an all-male ward or vice versa.
"Unfortunately assaults do happen, and it's very serious and needs to be investigated when it does happen," he said.
It can happen also that a male patient will assault another male, or even that a female assaults another female.
In this case I need to know what the response was from staff, and I've asked for a full report into the incident.
A Garda spokesperson confirmed to TheJournal.ie that an allegation of sexual assault at the hospital is currently under investigation.