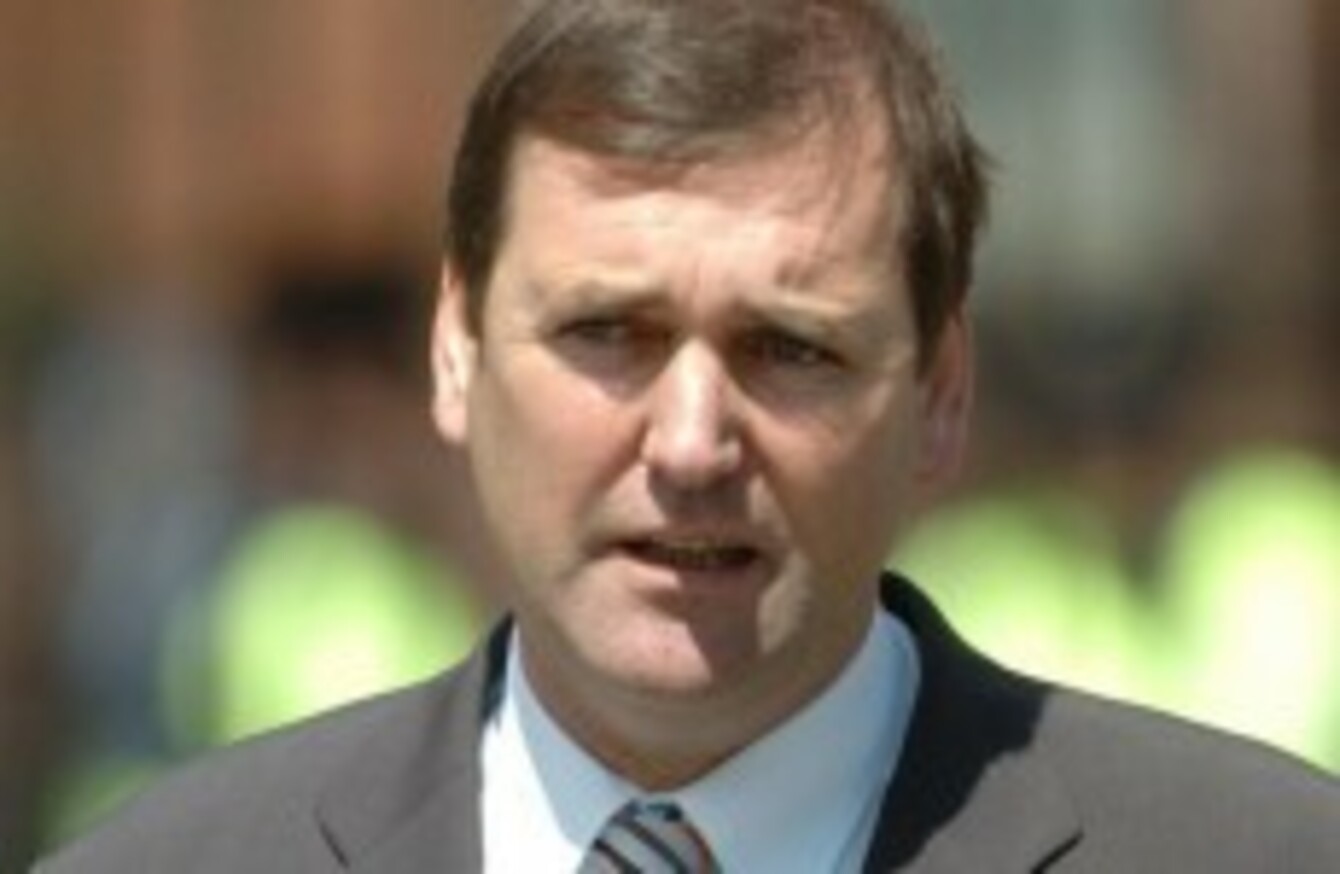 Tom Kitt was demoted by Brian Cowen when the latter became Taoiseach in 2008.
Image: Haydn West/PA Archive
Tom Kitt was demoted by Brian Cowen when the latter became Taoiseach in 2008.
Image: Haydn West/PA Archive
FIANNA FÁIL TD and former Chief Whip Tom Kitt has dramatically called for a change in leadership in Fianna Fáil.
Speaking on this afternoon's News at One, Kitt said the Fianna Fáil parliamentary party should meet to consider the ongoing controversy over Cowen's leadership, with backbench disquiet still continuing over Brian Cowen's early-morning interview on Morning Ireland last week.
Kitt, who was demoted by Brian Cowen upon his election to Taoiseach and has already said he will not seek re-election at the next election, said the ongoing rumours about the future of the party leadership would not go away until a parliamentary party meeting decided "where we go from here".
The Taoiseach's "connectivity" with the public, Kitt said, was an issue for the party and while there was no desire for a motion of no confidence in the Taoiseach, there was a growing mood for change within the party.
"This just isn't happening"
Kitt's Fianna Fáil colleague Niall Collins insisted, however, that the policies being pursued by Fianna Fáil under the leadership of Brian Cowen were "in the best long-term interest of the country" and that he was "quite happy to proceed the way we are".
Describing Kitt's demands as valuing style over substance, Collins said the government was "taking their responsibility quite seriously" and that there were far fewer dissenting voices in Fianna Fáil than the media had portrayed.
"We hear all these views being expressed within the media – [but] this just isn't happening. Or if it is, I'm completely out of the loop."
Independents
Separately, independent TD Michael Lowry – who currently votes along with the government in the Dáil – said that if Fianna Fáil were to elect a new leader, he would not vote for them to become Taoiseach when the Dáil was asked to approve their appointment.
Lowry said he could not in conscience vote in favour for a second successive Taoiseach who had not led their party into a general election, and added that Jackie Healy-Rae, who votes in a similar arrangement to himself, would also vote against any such motion to appoint a new Taoiseach.
Withdrawl of the support of Lowry and Healy-Rae would leave the government dependant on the support of former Progressive Democrat TD Noel Grealish, and on the four former Fianna Fáil TDs currently without a party whip, to command a Dáil majority of 82-80 – before the three Dáil by-elections are held.
Labour leader Eamon Gilmore had earlier described any attempt to elect a third Taoiseach in the current Dáil as "unthinkable".