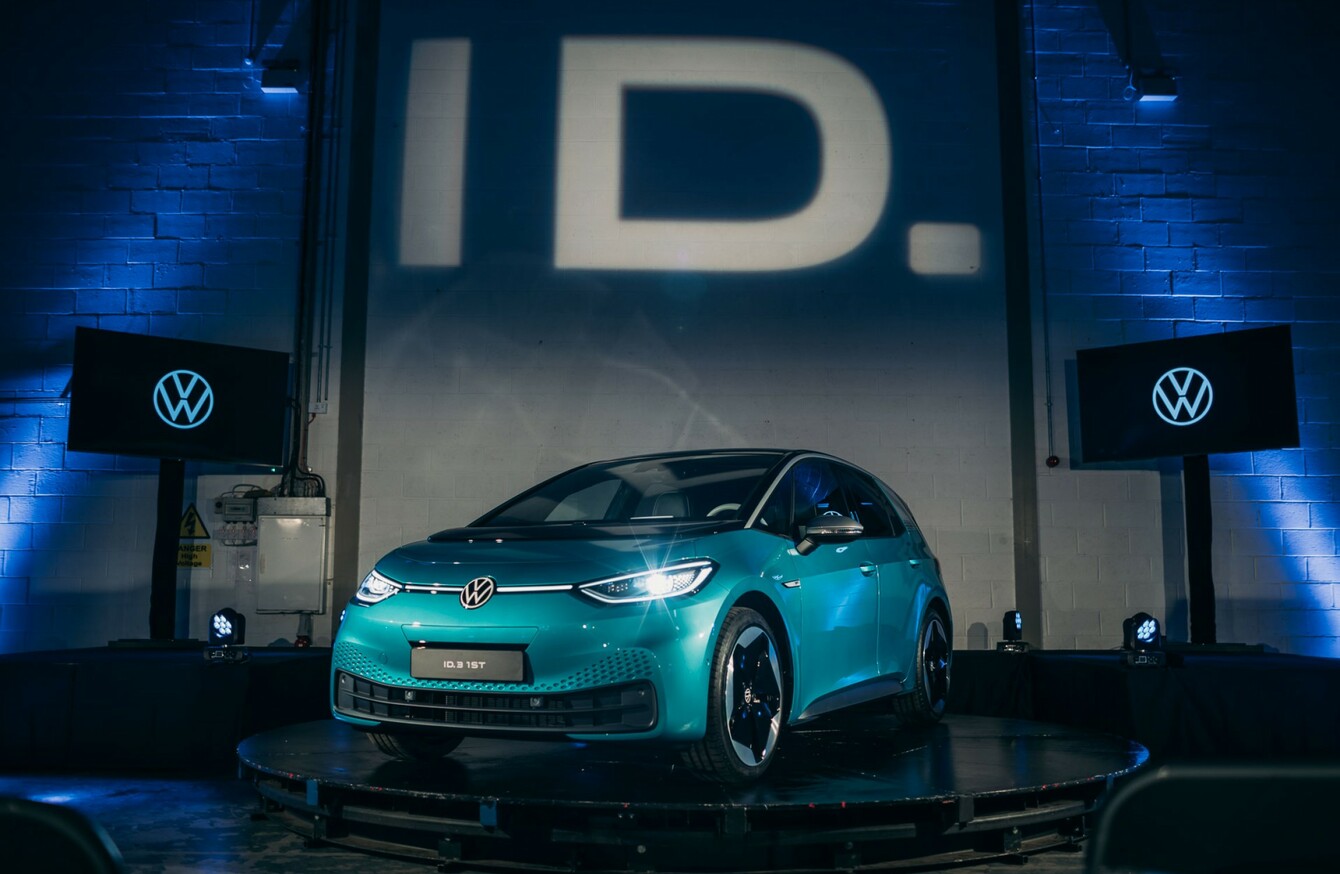 Image: Paddy McGrath
Image: Paddy McGrath
IN CASE IT'S BEEN off your radar, the Volkswagen ID.3 electric car will be landing in Ireland next summer and for car enthusiasts and casual drivers alike, it's a pretty big deal.
One of the first electric cars that has been designed from the ground up, rather than adapted for electrification, the model has already received tens of thousands of pre-orders. (For those who would still like to pre-book, it's possible to do so here.)
On Tuesday, around 800 pre-bookers, motor journalists and invited guests were invited to an exclusive preview of the ID.3 in Weston Aerodrome, but now it's winging its way to the city centre for everyone to get their own sneak peek.
The first releases in Ireland will be Special Edition ID.3 1st, which you can drive up to 420 kilometres. Later on next year you'll also be able to purchase versions that have ranges of 330km and 550km. 
It's a pretty significant moment, explains Volkswagen Ireland's Head of Marketing, Mark McGrath: "It's a hugely significant step in motoring history, in the same way that the Beetle and the Golf became icons, the ID.3 is set to start a new journey of electrification."
The car is the first model that Volkswagen have taken a pre-booking for and buyers can now avail of an in-built customisation offered on their order.
Want to see it for yourself? The ID.3 will be on display on Dublin's South King Street this Friday (12pm – 8pm) and Saturday (10am – 8pm), November 22 and 23. The event is to celebrate the fact that Dublin is a host city for UEFA Euro 2020, so there'll be plenty to check out.
Like what you see? The Volkswagen ID.3 marks the beginning of a new, dynamic era in the world of e-mobility. Electrifying performance meets groundbreaking design and practical range. For people looking for change. The future is ready and waiting. Get on board. Find out more about the Volkswagen ID.3 here.