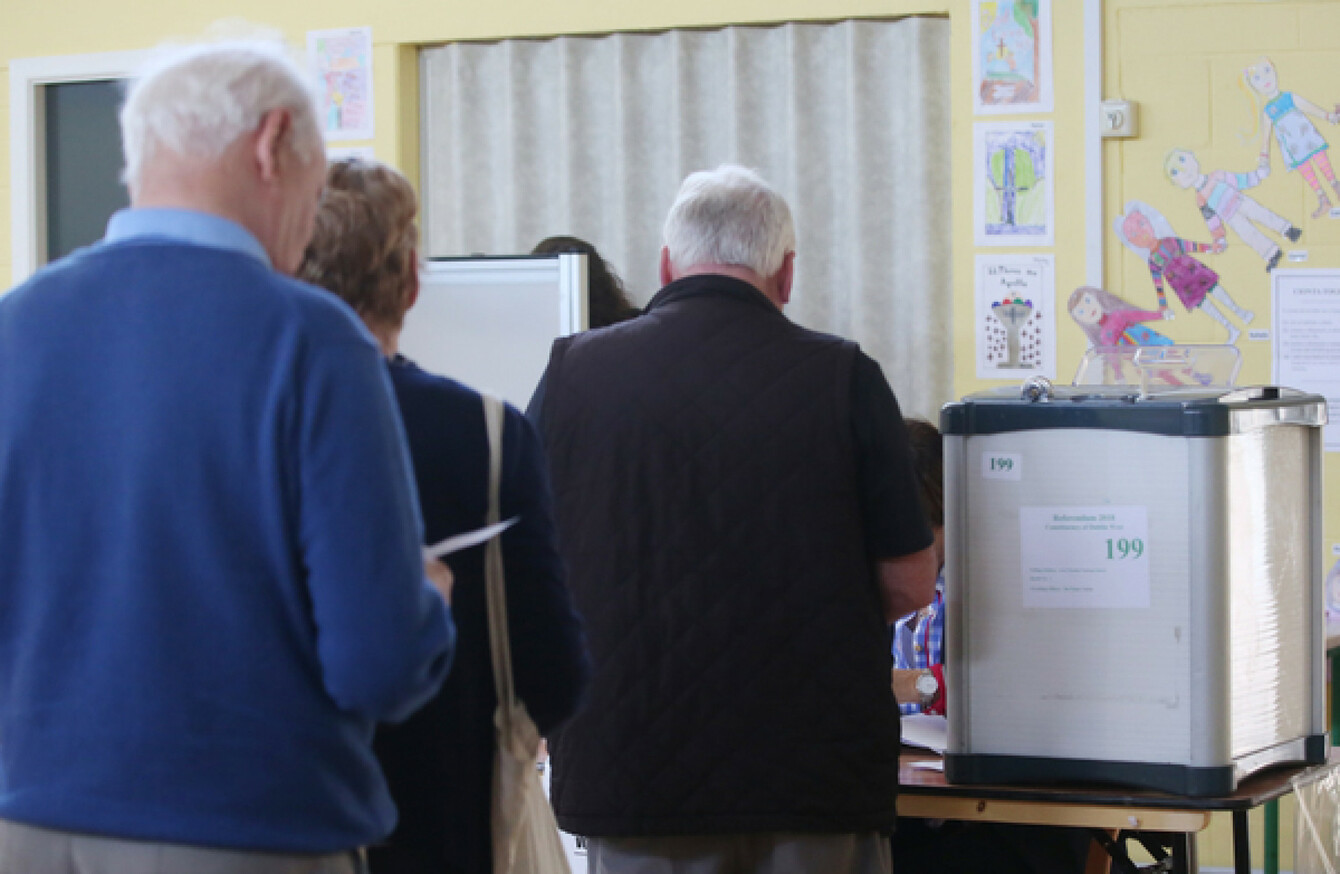 Image: Sam Boal
Image: Sam Boal
MORE THAN THREE million people are registered to vote in the abortion referendum today.
People are being asked to repeal or retain the Eighth Amendment.
An additional 118,389 people were added to the supplementary register ahead of the referendum and huge crowds are traveling from abroad to vote.
Polls have been open since 7am but will close at 10pm.
So today we're asking, have you voted yet? 

Poll Results: